Thai Coconut Lentil Curry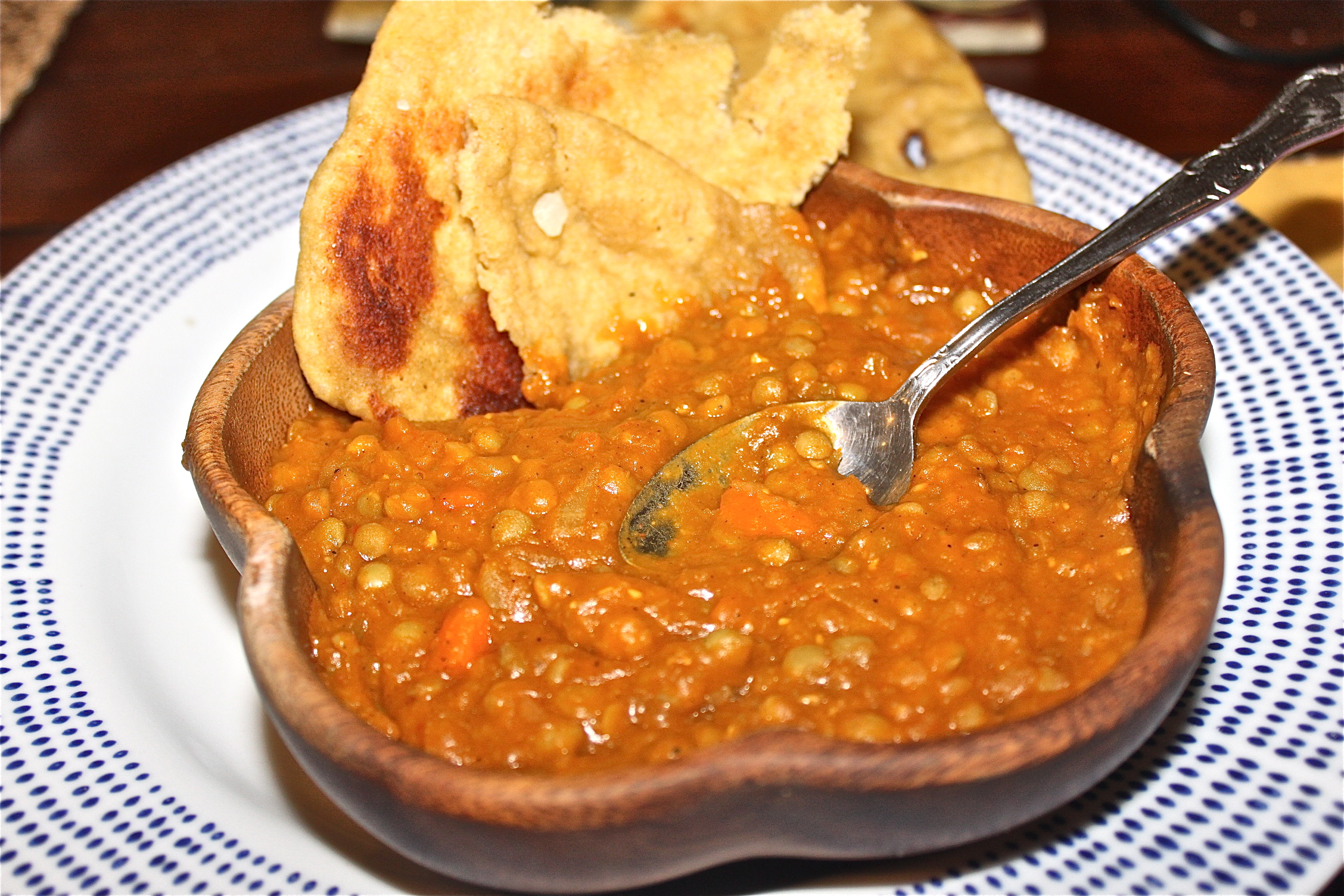 Do you ever try on a bunch of different outfits – trying to decide between a blouse or a tank, boots or pumps, whether to accessorize with bangles or a statement necklace – only to find that what really looks best is jeans and a fitted grey tee?  This recipe is a lot like that.  There are a lot of recipes out there that are much more complex; made with all sorts of fancy ingredients and expensive spices and containing more steps than pages in the phone book.  This one, on the other hand, is outrageously simple, made from just a handful of ingredients that I usually have on hand.  But man, does it pack one sexy flavor punch.  Serve it with a stack of my favorite homemade naan (also super simple!), and you really just can't go wrong.
Thai Coconut Lentil Curry
Adapted from 101 Cookbooks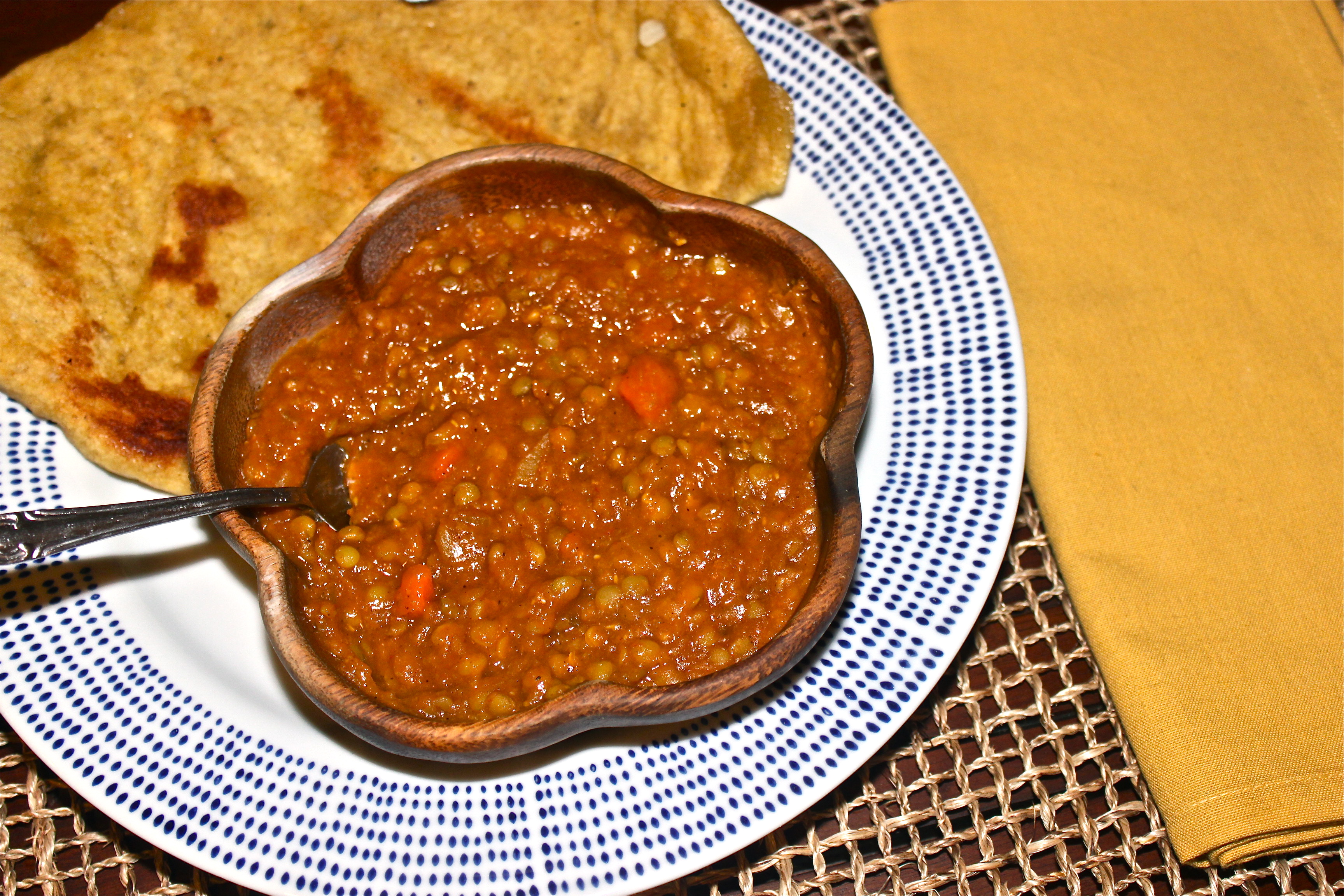 1 cup dry green lentils*
1 cup dry red lentils*
7 cups water
1 medium carrot, diced
2 tablespoons fresh peeled and minced ginger
2 tablespoons curry powder
1 tablespoon olive oil
1 medium yellow onion, diced
1/3 cup golden raisins
1/3 cup tomato paste
1 14-ounce can coconut milk
1 teaspoons fine grain sea salt (or to taste)
*I'm sure 2 cups of either type of lentils would work just fine, I just happened to have both on hand.
Give the lentils a good rinse and place them in a large soup pot or dutch oven.  Cover with water and bring to a boil. Reduce heat to a simmer and add the carrot and 1/4 of the ginger.  Cover and simmer for about 30 minutes, or until soft.
In the meantime, heat olive oil in a medium skillet or saucepan over medium heat. Add the onion and cook until translucent.  Add the remaining ginger and raisins.  Saute for two minutes stirring constantly, then add the tomato paste and saute for another minute or two more.
Add the curry powder to the tomato paste mixture, mix well, and then add this to the simmering soup along with the coconut milk and salt.  Simmer, uncovered, for 20 minutes or so. The texture will thicken up the longer you cook it.  If you more of a soup, you can add a bit of water and cook it for less time.  If you want a thicker curry consistency (which I prefer), cook it a bit longer careful not to let the bottom burn.
Serve over rice or with a side of homemade naan.
Serves 6