Buffalo Chicken Enchiladas with Blue Cheese Crumbles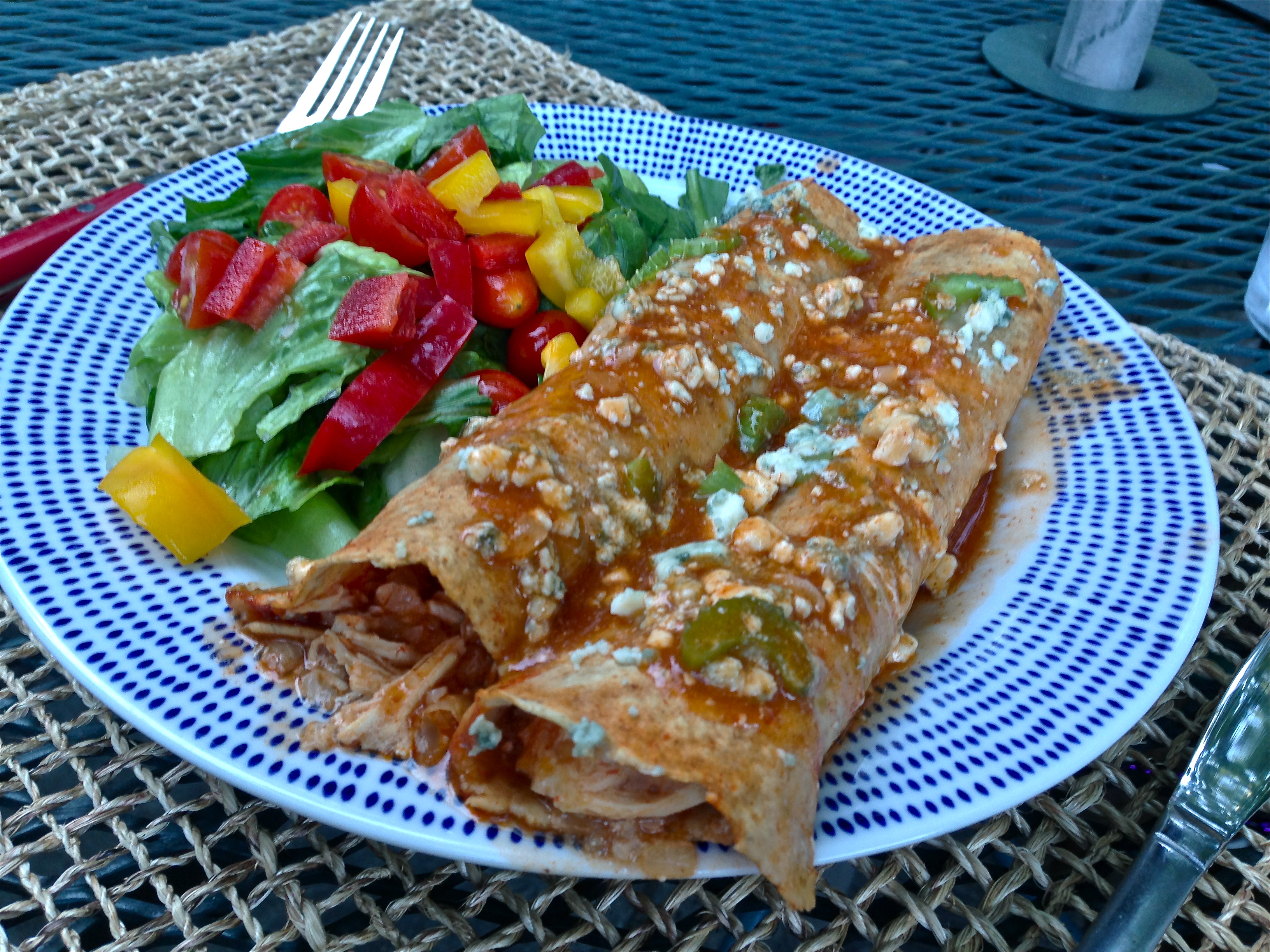 There's only one thing I really need to say about these enchiladas: you should make them tonight.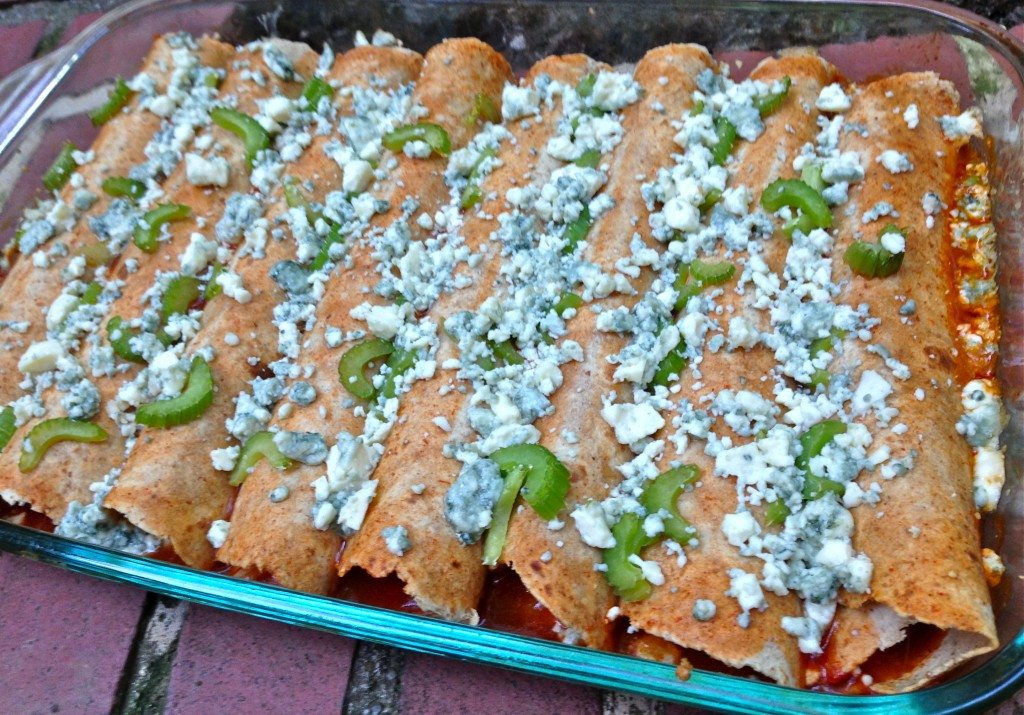 It's no secret that Courtney and I have a bit of a buffalo chicken fetish.  Or maybe it's just me.  Regardless, buffalo chicken recipes have pretty much taken over my Pinterest boards.  It's hard to argue with, since they always turn out to be some of our very favorite recipes (take this Buffalo Chicken Chili and this Buffalo Chicken Quinoa Bite Salad, for example).  And this was no exception to that rule.  In fact, the entire time we ate them, I talked about how I couldn't wait to make them again.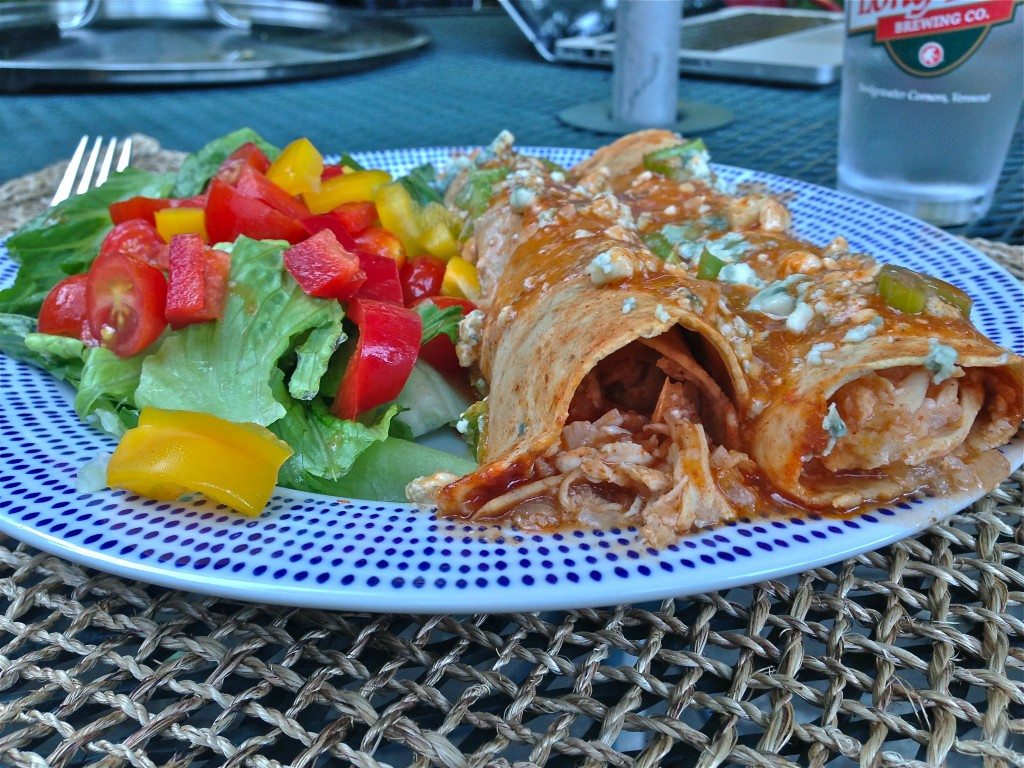 The filling is rich and spicy, but this is actually an extremely healthy dish!  The shredded chicken is mixed with fat-free cottage cheese, making these babies completely packed with protein.  There's also mashed cauliflower hidden in the filling, so you're sneaking in an extra serving of veggies!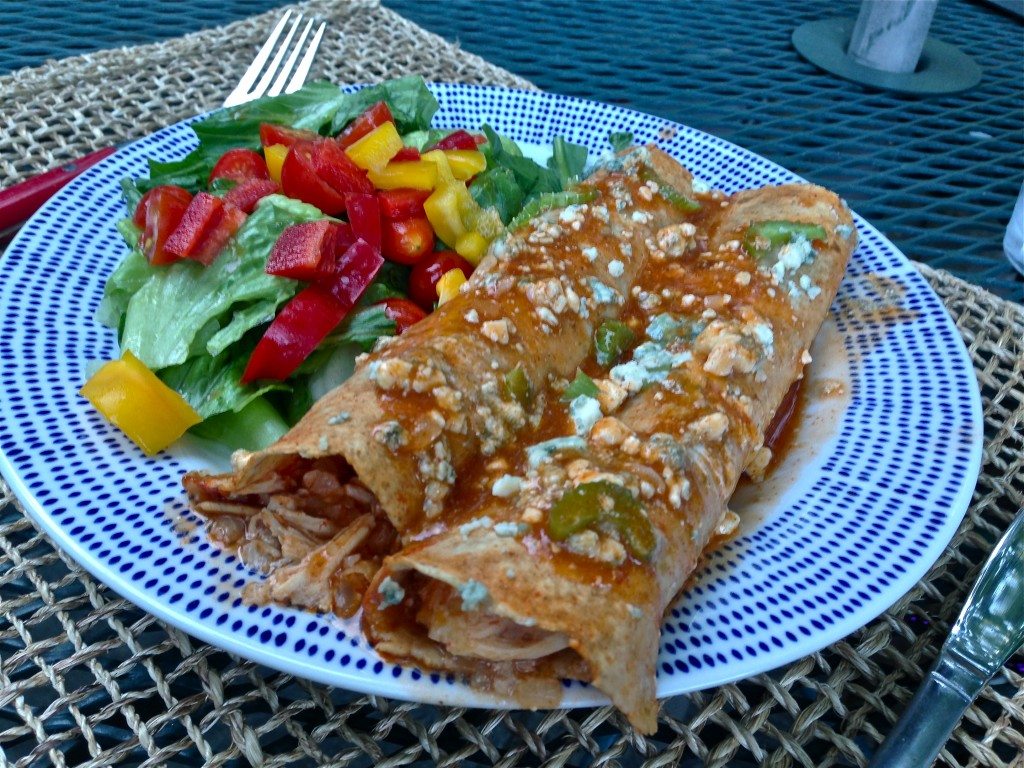 And despite the terrible photos (we finally got my camera back, unfixed, and now can't seem to find the battery), this was the first time I made enchiladas that they actually came out looking… well, like enchiladas.   This isn't usually the case.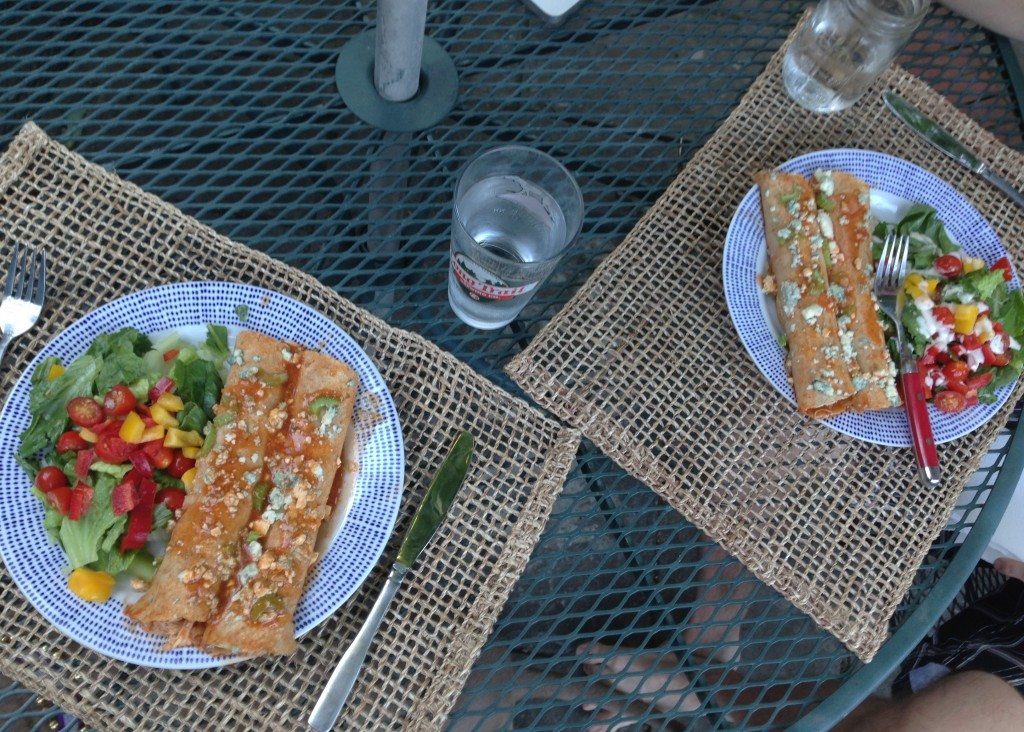 And of course we  enjoyed them all the more alfresco (I spy a tail!).
Buffalo Chicken Enchiladas
(Adapted from Branny Boils Over)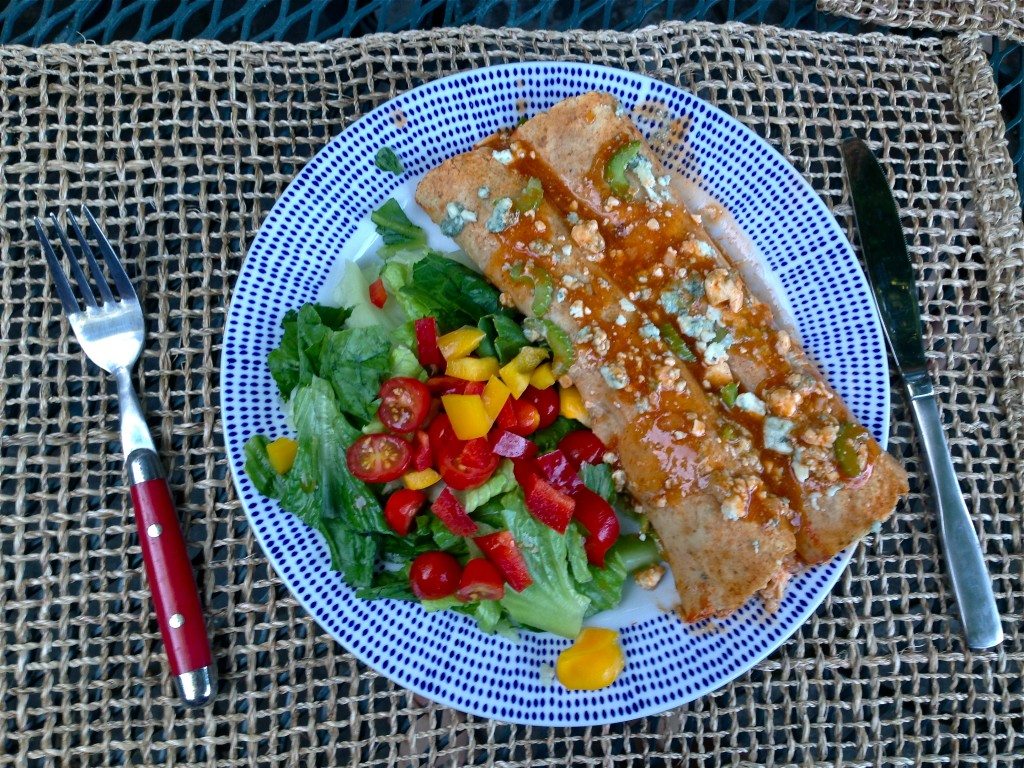 Ingredients
8 whole wheat tortillas (I used La Tortilla Low Carb High Fiber)
2 cups shredded, cooked chicken (~13 oz raw chicken breast, or you can use rotisserie)
1 cup steamed cauliflower, mashed
1/2 cup cottage cheese
1 small yellow onion, diced and cooked in a frying pan
1 14 oz can mild enchilada sauce
1/4 cup hot wing sauce (such as Frank's Red Hot)
4 oz crumbled blue cheese
Diced celery or cilantro, to garnish (optional)
Instructions:
Mix together shredded chicken and mashed cauliflower in a large bowl.  Fold in cottage cheese and onion.
In a small bowl, combine the can of enchilada sauce with 1/4 cup hot wing sauce.  Pour about 1/2 of the mixed sauce into the bowl with the chicken. Mix thoroughly.
Spoon and spread a little of the sauce in the bottom of a 9×13 inch baking pan.
Place 1/3 cup of chicken filling in each tortilla. Roll and place seam side down in the prepared baking dish.  When all tortillas are stuffed, pour remaining sauce over top of tortillas.

Bake in an oven preheated to 350 degrees for 15-20 minutes.  Remove from oven and top with blue cheese; return to oven for another 5~10 minutes until tortillas are slightly browned and cheese starts to melt.
Garnish with celery, cilantro and/or more hot sauce.
Serves 4