Buffalo Chicken Soup for the Soul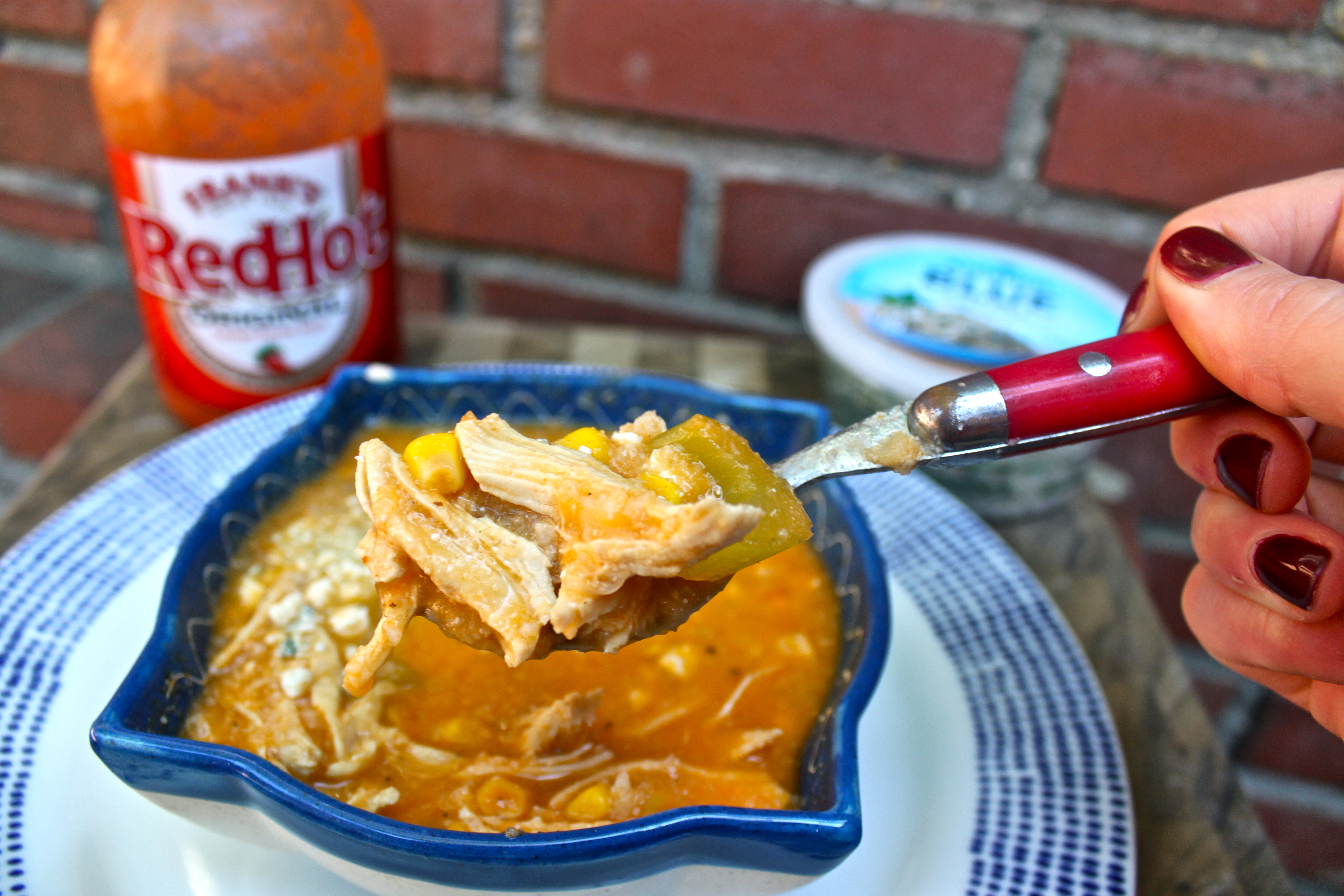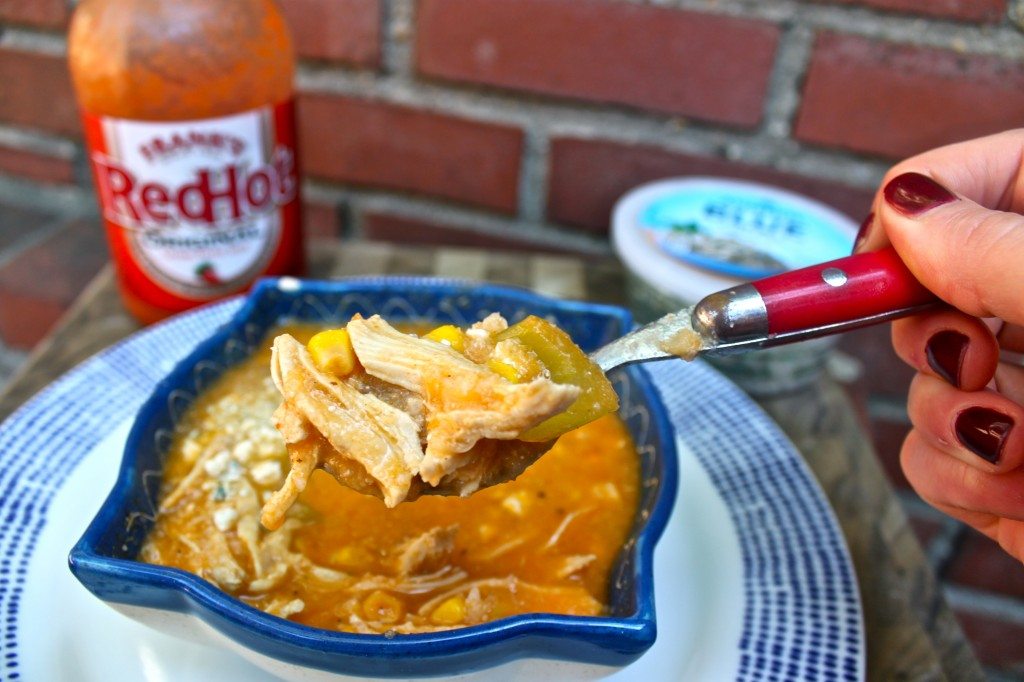 Want a bite?  I know you do.  It's been quite some time since I shared something of the buffalo chicken variety.  This soup is thick and creamy, but it's actually dairy free.  The creaminess is achieved with cauliflower puree and a touch of coconut milk.  And of course the Frank's gives it a kick!  It's healthy and satisfyingly hearty, another buffalo chicken winner for sure!
Buffalo Chicken Soup
Adapted from Paleoaholic
Ingredients
1 head of cauliflower, chopped
4 Organic chicken breast
6 cups chicken broth
2 Tbsp Organic raw honey
3 stalks of celery, chopped
1 cup Franks red hots sauce
1 onion, diced
1 tsp black pepper
1 Tbsp garlic powder
1/2 Tbsp onion powder
1/2 cup light coconut milk
1 can of corn
Salt, to taste
Crumbled blue cheese, to garnish
Instructions
Using a large stock pot, add water, cauliflower and chicken breast.  Bring to a boil and reduce heat.
Meanwhile, cook the onion in a medium skillet.
Once chicken is cooked remove and set aside. Once it's cool enough to touch, shred with a fork. Strain the cauliflower.
Transfer cauliflower and onion to a food processor or high power blender.  Add coconut milk, chicken stock, spices, honey, and franks red hot sauce.  Return to pot and bring to a boil.  Allow to simmer for 20 minutes.
Add chicken and celery to the pot, and salt and pepper to taste.  Allow to simmer for a couple more minutes.
Garnish with about 2 tablespoons of blue cheese and serve!
Serves 4
Nutrition: 275 calories, 6g fat, 28g carbs, 28g protein, 6g fiber