Homemade Date Paste, the Simplest and Most Versatile All-Natural Sweetener You Ever Will Find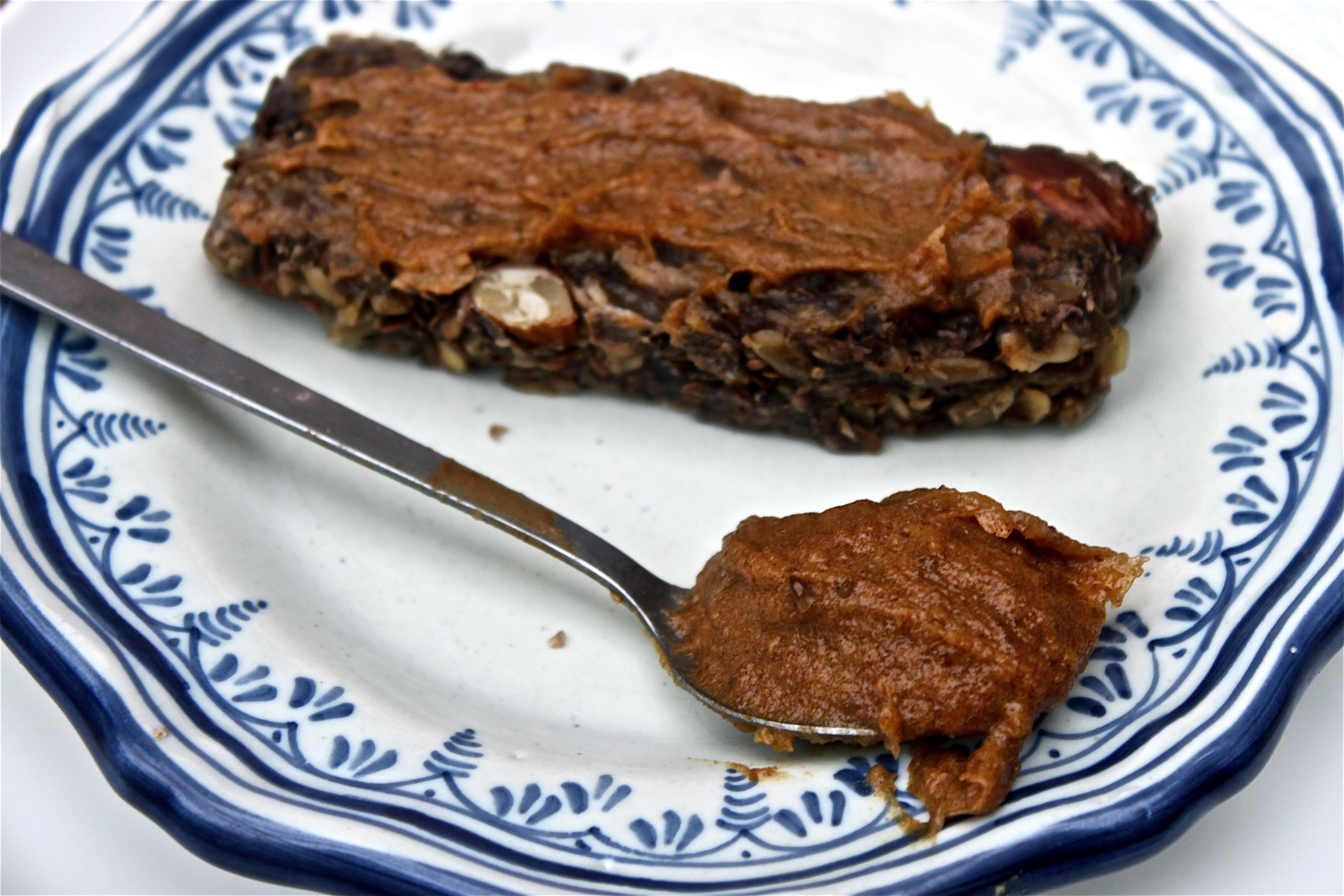 Homemade Date Paste
From the Healthy Foodie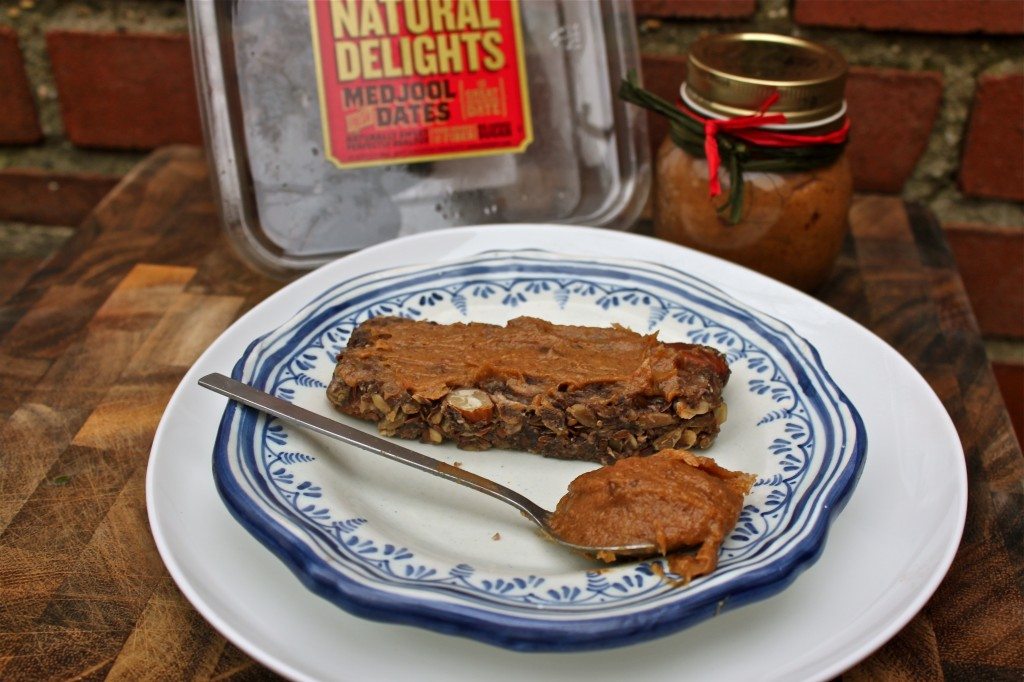 I would give you an ingredient list, but there's only one ingredient: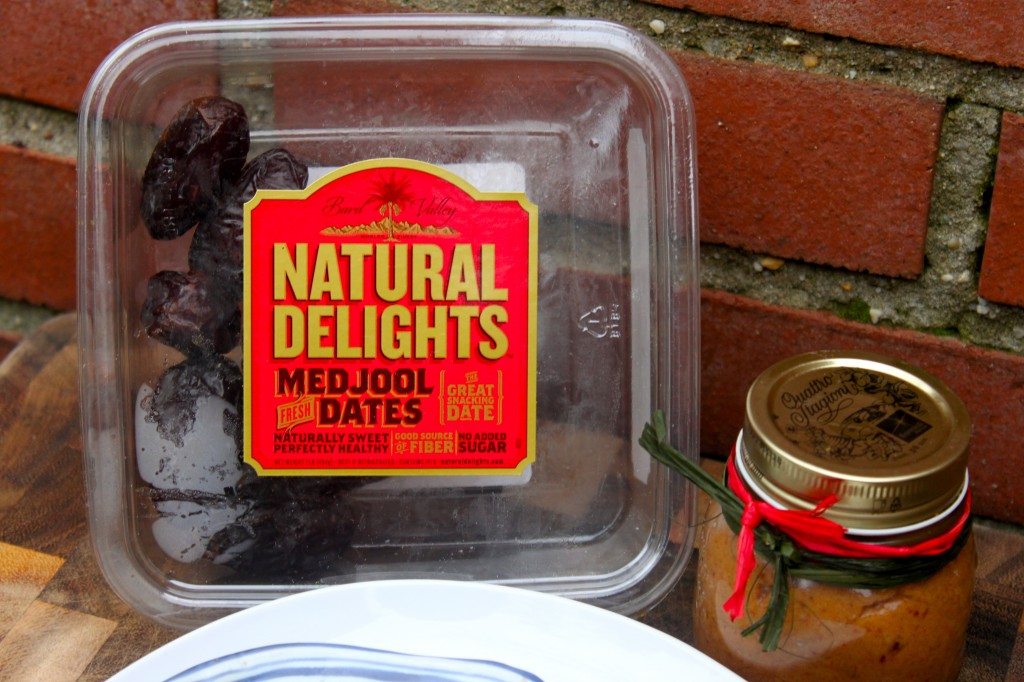 Medjool dates.  As many as you can smush into a mason jar.  For a normal sized mason jar this is about 450 grams.  You can also mix in other dried fruits if you'd like (apricots, figs, cranberries, raisins) but it's certainly not necessary.
The instructions are almost as simple as the ingredient list: cram as many pitted dates as you can into a mason jar.  Cover completely with water, making sure that it can sink to any crevasses in the bottom.  Soak for at least twelve hours (in a pinch, I've soaked for six and microwaved before processing and it came out just fine).  Transfer  dates and water to your food processor and process very well until completely smooth and creamy.  Once you have the desired consistency, transfer back to your jar and refrigerate.  This can last for several months in your fridge, but I don't expect that it will!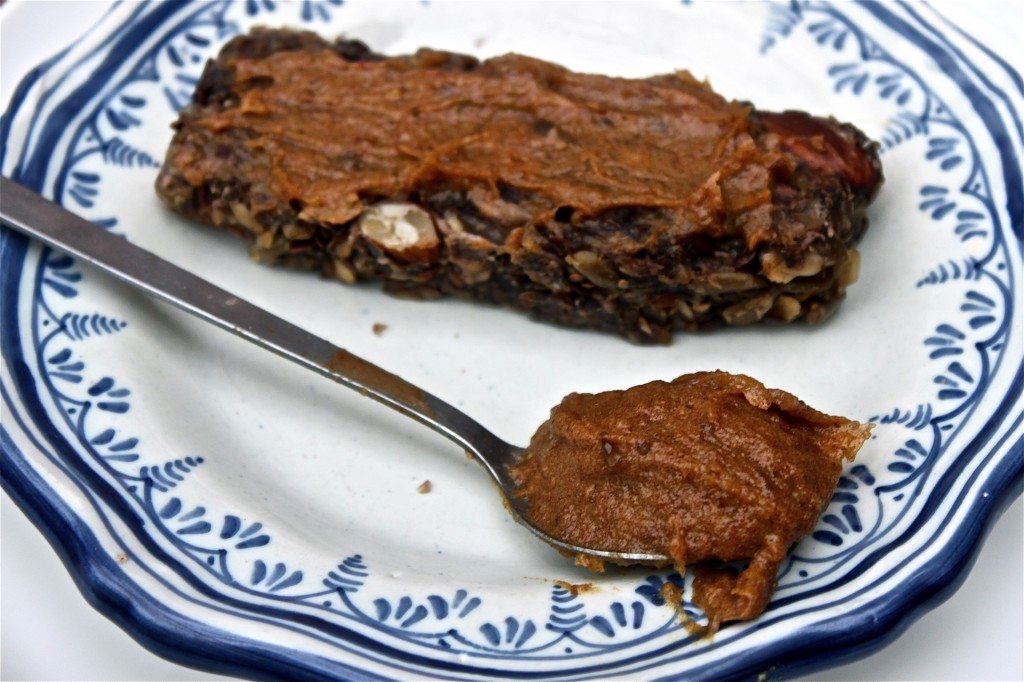 While this date paste is perfectly good eaten directly from a spoon, there are endless things you can do with it.  It makes a wonderful spread (seen above on my favorite flourless seed and nut bread) and can replace the sweetener in most recipes (such as this flourless chocolate cake).  It only has about 40 calories a tablespoon, and contains less sugar than other sweeteners, plus it has a fiber kick!
While I'm sure I'll continue to find many uses for this delicious concoction down the road, one of my favorites right now is as a subtle sweetener for salad dressing!
Here is a must-try fig tahini balsamic:
Combine 2 T date paste, 2 T tahini and about 1/4 cup fig balsamic vinegar and whisk well.  Add water to thin to desired consistency, and voilà!