Indian-Spiced Turkey Meatloaf with Curried Ketchup Curried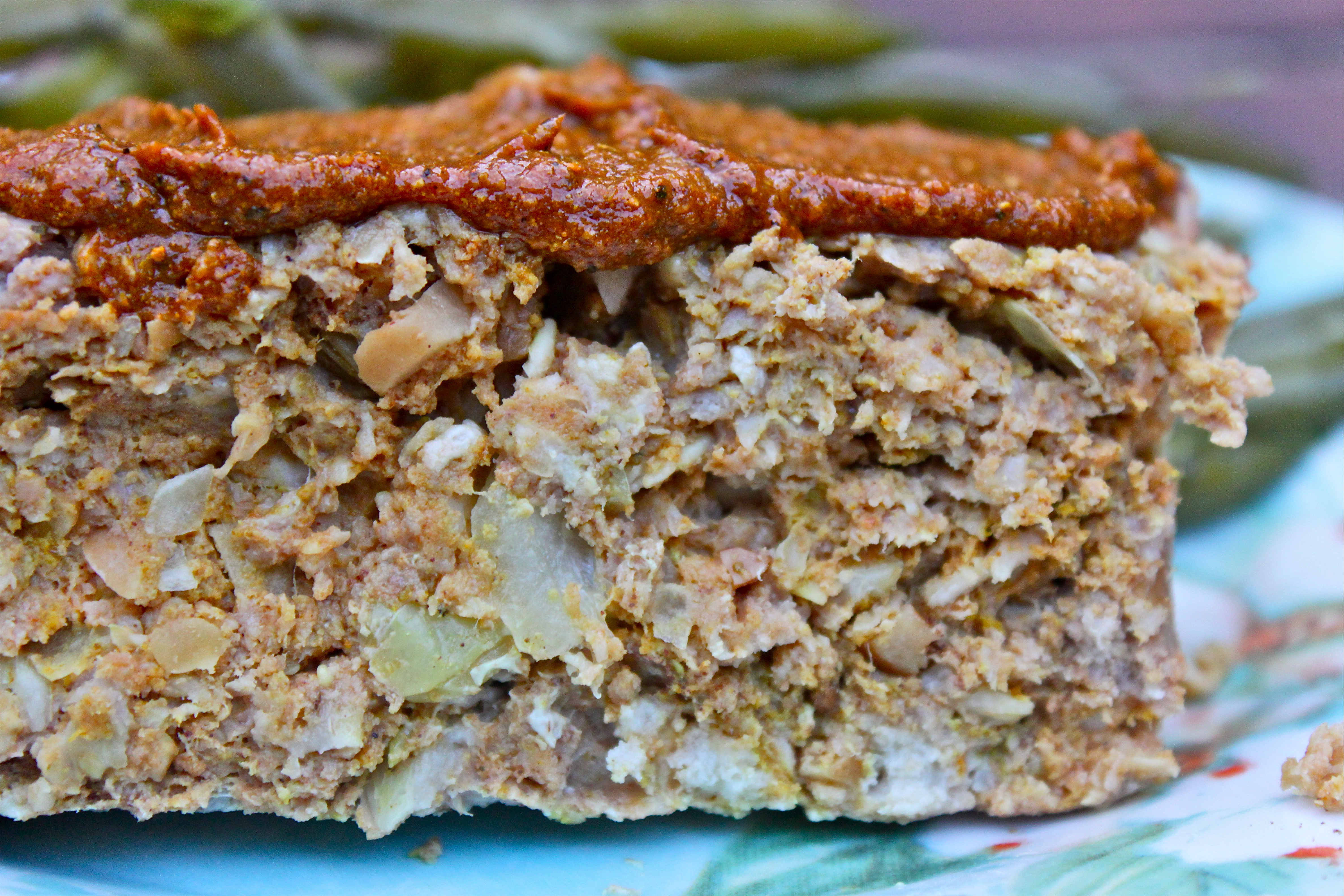 I've been on a meatloaf kick lately.  Those are words I never thought I'd say.  But meatloaf doesn't have to be a bland lump in a pan.  As I've recently learned, there are many varieties, and some are much better than others!  Last week, I made this Chili Pumpkin meatloaf.  I decided not to share it because it was just… bland.  Nothing that couldn't be swallowed, but I knew I could do better.  I set out to find inspiration…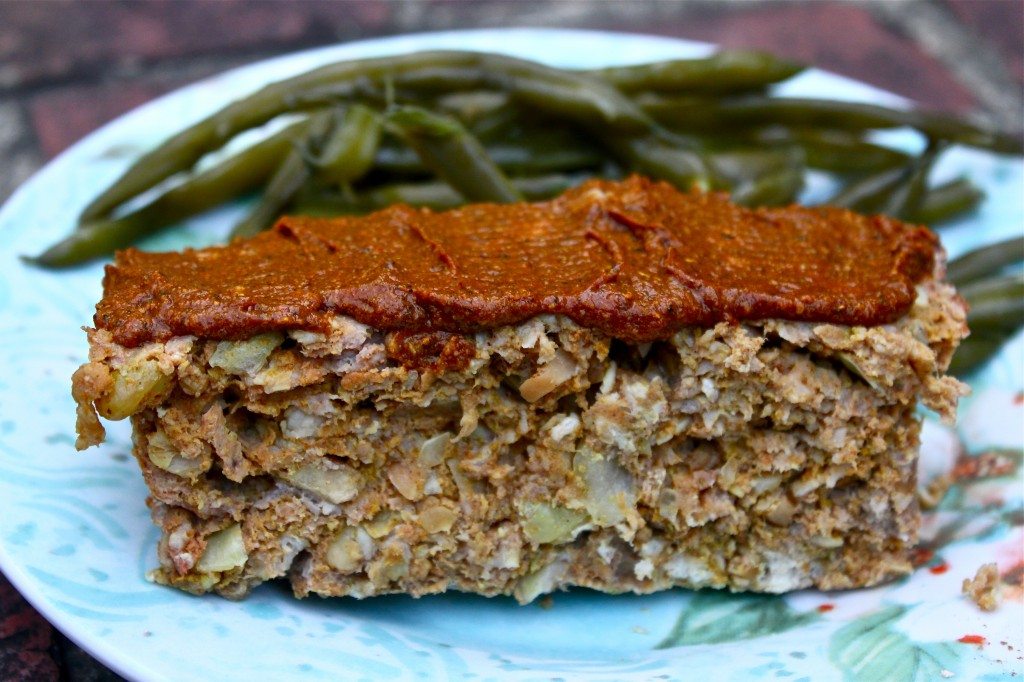 Enter this Indian-Spiced meatloaf!  It's still an awesomely healthy and high-protein lunch,  and it's one that you'll be excited about eating!  The apples, peanuts and raisins give it texture and the spices give it a serious flavor punch.  Want a close up?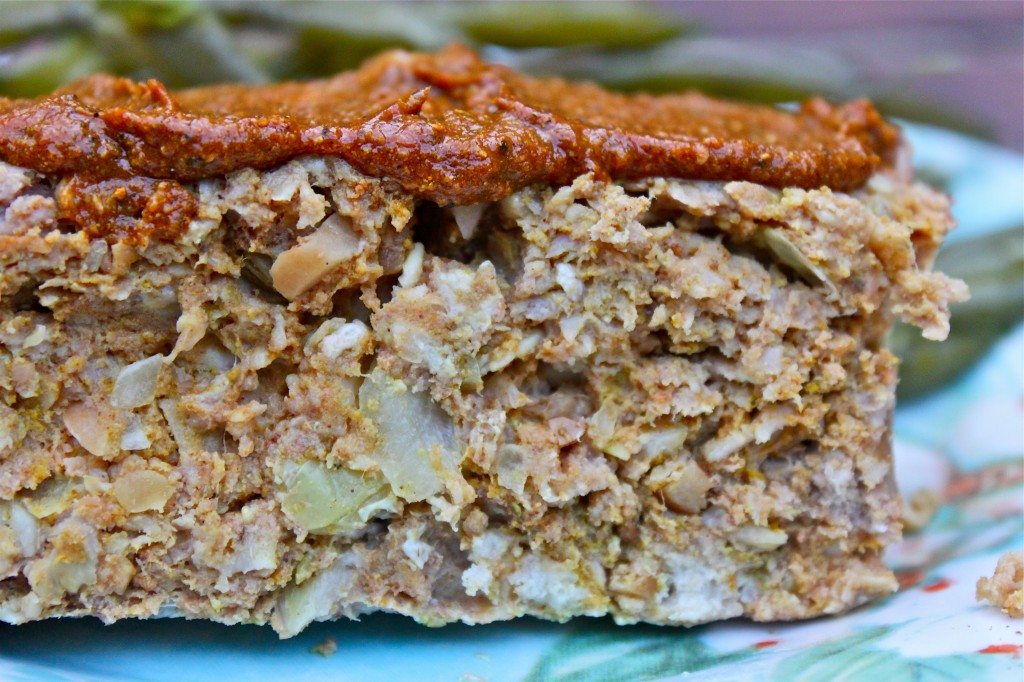 No, of course you didn't.  That's like asking if you want me to open up one of my mom's twenty pound books on strange medical conditions, flip to a random page and scan the first photo I find.  Close-ups of meatloaf are disgusting.  But I promise it tastes good!
Indian-Spiced Turkey Meatloaf with Curried Ketchup Curried
Adapted from All Recipes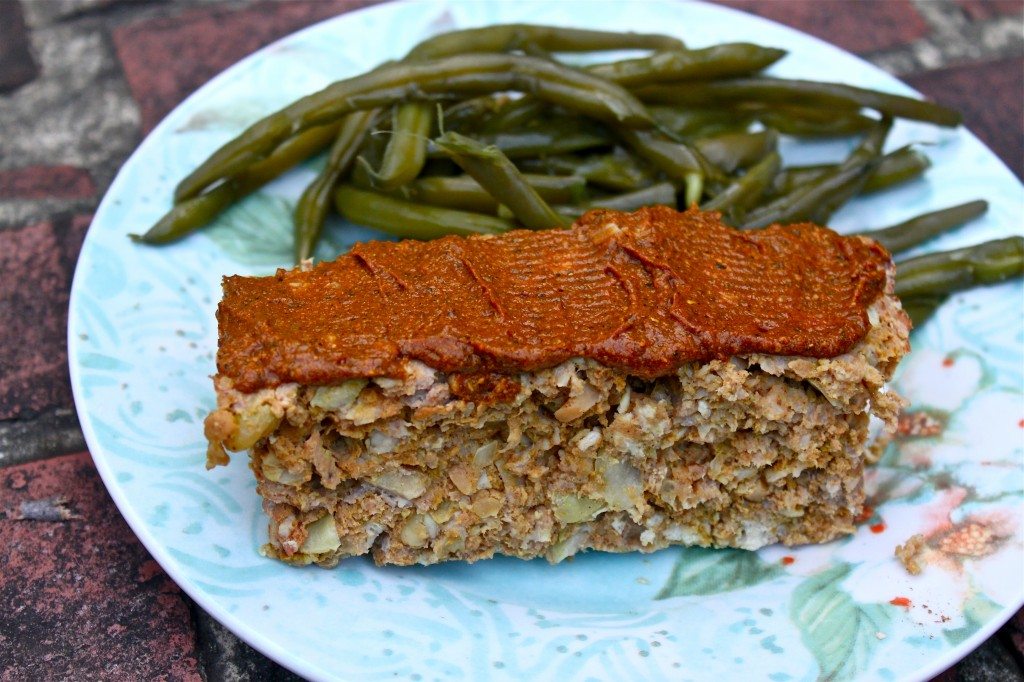 For Meatloaf:
20 oz lean ground turkey
1/2 cup oats
1/2 cup diced apple
1/2 cup diced onion
2 egg whites
1/3 cup ketchup (low-sugar preferable)
1/4 cup yellow raisins
1/4 cup chopped peanuts
1 Tablespoon curry powder
1 teaspoon ground cinnamon
1 teaspoon salt
Directions:  Throw all ingredients in a large mixing bowl and combine well.  Transfer to a greased loaf pan.  You can also use mini loaf pans or a large muffin tin.  Bake at 375 degrees F for 30-35 minutes.
From Curried-Ketchup:
1/3 cup ketchup (low-sugar preferred)
3 T curry powder
1 T garam masala
Directions: Combine all ingredients and spread over meatloaf immediately before serving.  Spices can be adjusted to taste.

Serves 6