Pinch Me, It's Paleo! A Healthy Take on McDonald's Shamrock Shake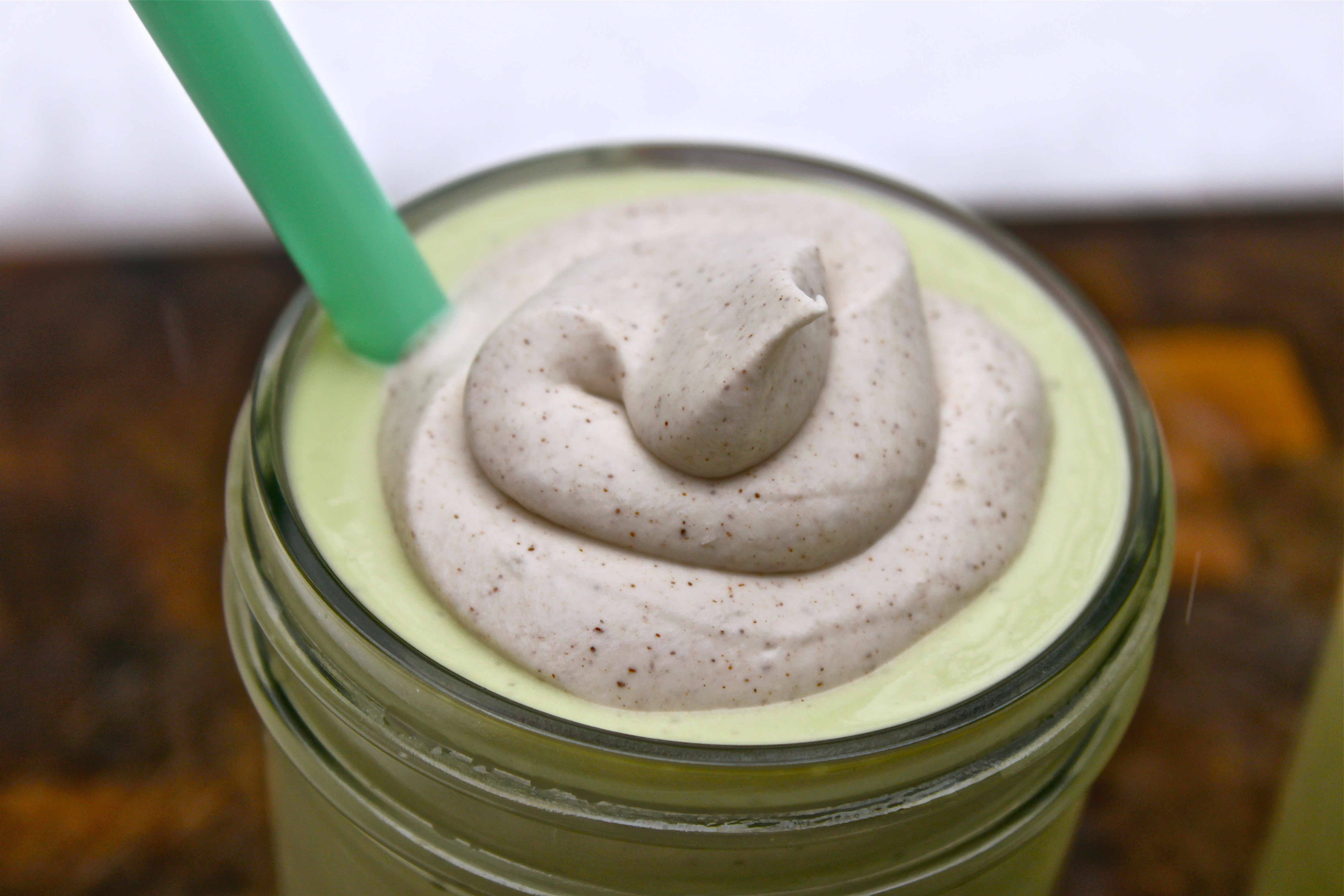 Happy Saint Patrick's Day!  What's the first thing you notice when you look at these pictures?
Is it the pair of delicious, homemade Shamrock Shakes that I made us for breakfast?  Or perhaps the snowy background behind them.  Thats right, it's March 17th and we have yet another snow day.  While that would have only been slightly unusual back in New Hampshire, it's virtually unheard of here in D.C.!  It appears that winter may never end.  So here I am, sitting on the couch in my sweats with my space heater on full blast, watching reruns of Scandal and sipping a frosty beverage.
Okay, so back to the frosty beverage at hand.  You're looking at a healthy, all-natural take on McDonald's seasonal cult classic the Shamrock Shake.  But I have a little confession to make: I've never actually had a McDonald's Shamrock Shake.  When I took to google to find out what the hype was all about, the first thing I came across was this article detailing the "staggering number of ingredients and obscure additives" in the holiday favorite.  And let's just say, it didn't send me running to McDonald's.
But then I came across a recipe for this healthy, all-natural version that looked equally delicious, and I was sold!  There's no dairy and no dye: the creaminess and the iconic green hue are all thanks to ripe avocado and canned coconut milk.  How and how much you sweeten it is really up to your taste.  I also added a scoop of protein powder, but you'll want to leave that out for a truly paleo shake.  And should you so desire, it's delicious topped with whipped coconut cream!
Paleo "Shamrock Shake"
From Primally Inspired
Ingredients:
1 can coconut milk
1 ripe avocado
3 tablespoons pure raw honey (*or sweetener of choice)
1 cup of ice
1 tablespoon all-natural vanilla extract
1 teaspoon peppermint extract
1 scoop cake batter protein powder (**optional)
A dollop of whipped coconut cream (recipe below)
Instructions:
Combine all ingredients in a blender.  Top with whipped coconut cream and enjoy!
Makes 2 shakes
*Use agave or maple syrup for vegan
**Omit for true paleo, use plant-based protein powder for vegan 
Whipped Coconut Cream:
1 can full fat coconut milk, refrigerated for 6 or more hours
1 Tbsp vanilla extract
1/2 tsp cinnamon
2 Tbsp. raw honey (*or sweetener of choice)
Refrigerate the can of coconut milk for at least 6 hours or overnight.  This will cause the cream to separate from the milk.  Turn the can upside down and open from the bottom.  Pour the milk out into a separate container and then scrape the scream into the bowl of your mixer.  Add vanilla, cinnamon and honey ad whip until fluffy!