If you've been wondering why I never shared the recipe for the delicious carrot cake granola I served as the first course of our Easter brunch, here's your answer.  I've been saving it for Leftovers Club!  That's right, I actually shared the stuff!  Silly, silly me.  Believe it or not, two jars of this precious granola were packaged up and shipped, the first to my Leftovers Club partner Paula of Low Acid Kitchen, the second all the way to California with a note telling my Dad he better not eat it all before Kippy got to try it!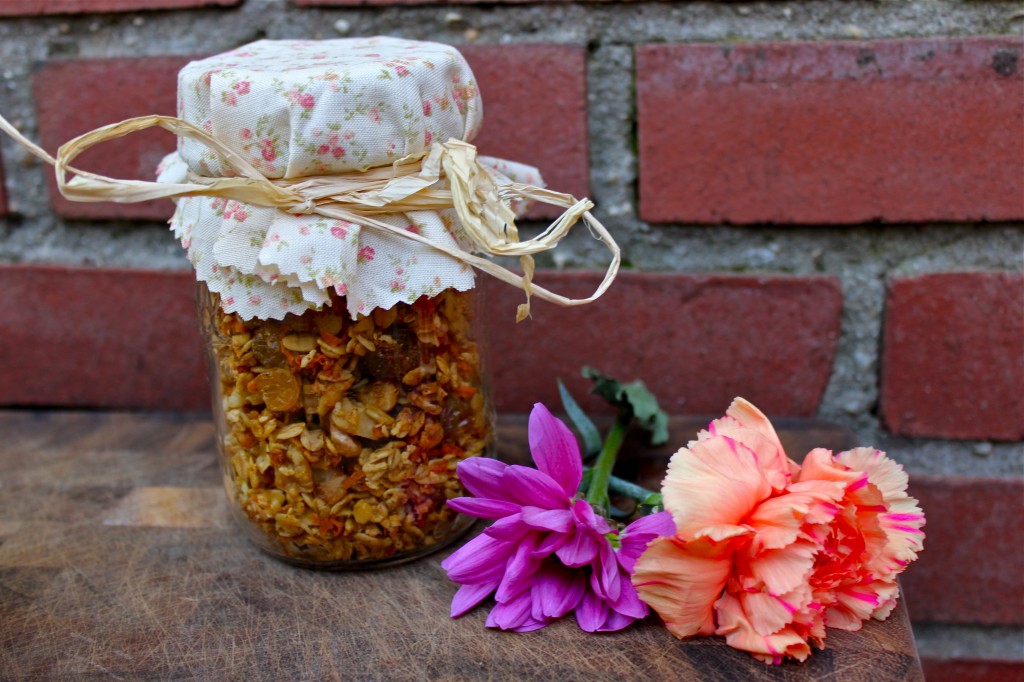 When Paula e-mailed me her list of food restrictions, she was apologetic that she might not be the most fun partner, and hoped that it wouldn't be a bummer.  Much to the contrary!  As you probably know I love a challenge and actually take pride in my ability to accommodate just about any food allergy, intolerance or dietary trend.  Bring it on!  I had a number of recipes I'd been thinking of making her, but as soon as I tasted this granola I knew it was what I was going to send.  It only seemed appropriate since it was Paula's recipe that inspired what I deemed "the best granola ever!" back in December.  I definitely wanted her to try this one!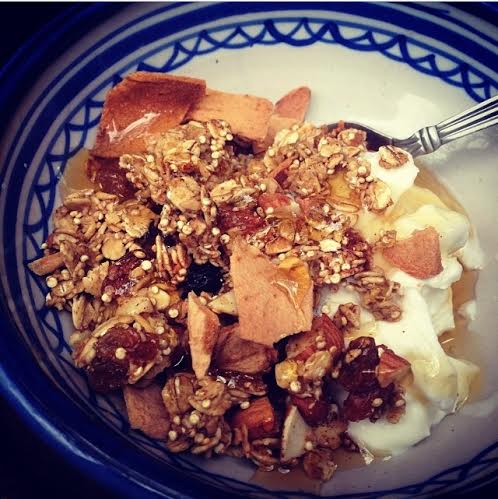 While we were chatting back and forth, we discovered a number of funny happenstances.  While Paula now lives in New England where I grew up, she used to live just around the corner from me on Capitol Hill!  And apparently we also share a love of granola.  She send me this awesome apple granola, packed with quinoa clusters, almonds and best of all homemade dried apple chips!  I very much enjoyed it over a bowl of Greek yogurt with honey, and I even got my jar back!
Like to bake, but prefer to share?  
Want a surprise on your door step each month?  
Join The Leftovers Club!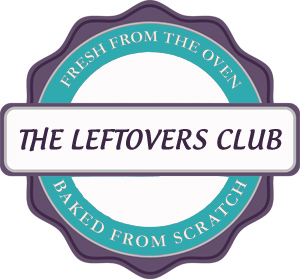 [inlinkz_linkup id=402511 mode=1]
Carrot Cake Granola
Ingredients:
3 cups old fashioned rolled oats
2 1/2 cups grated carrot
3/4 cup walnut pieces, unsalted and raw
1/3 cup shredded coconut, unsweetened
2/3 cup yellow raisins
5 Tbsp coconut oil, melted
2/3 cup pure maple syrup
1 tsp ground cinnamon
1/2 tsp ground allspice
1/4 tsp ground cloves
Preheat oven to 350F.  In a large bowl, combine oats, grated carrot, walnuts and coconut.
Toss with coconut oil and maple syrup until everything is well coated.  Mix in the ground cinnamon, allspice, and cloves.
On a large baking sheet lined with parchment paper, spread granola evenly.  Bake for 20 minutes, stir well being sure to rotate the edges to the middle and the middle to the edge, then bake again for another 20 minutes.
Sprinkle raisins on top and bake for 20-30 more minutes.
Remove from oven and let cool.  The granola will still be soft when you first comes out of the oven, but it will crisp up.  If it doesn't you need to cook it more!
Serve with Greek yogurt and honey!  Store remained in an airtight container.  If you don't plan to use it in a couple days, store in the fridge.