Paleo Orange Sesame Chicken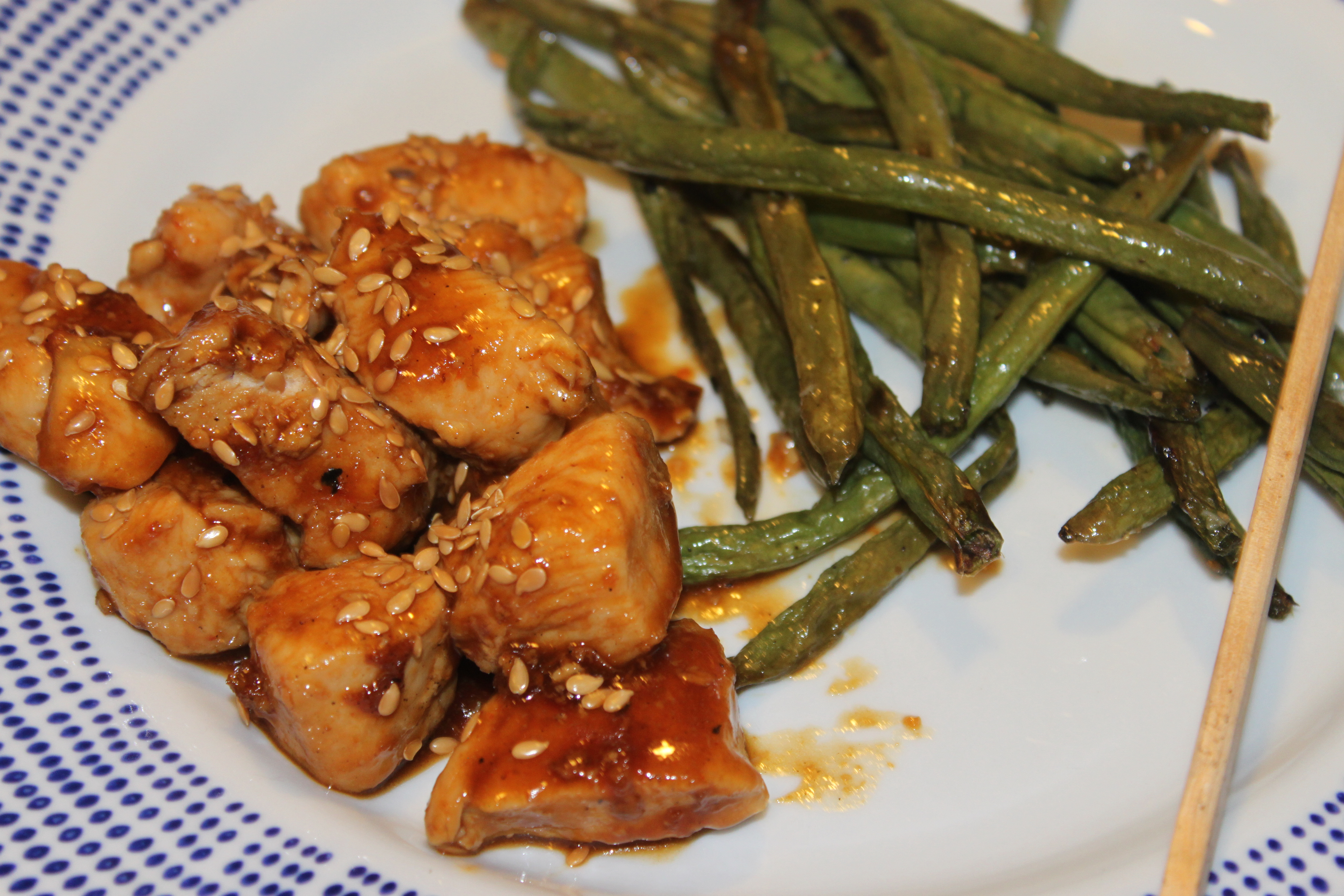 We took our last mini-vacation of the summer last weekend, heading to Rehobeth to enjoy beaches and breweries, and of course to get an early start on celebrating Courtney's birthday.  We were actually planning to take this trip several weeks ago, but pushed it back when the opportunity arose to hang out backstage with Jimmy Buffett.  

All certainly worked out for the best, as this turned out to be the absolute perfect weekend to be on the beach!  We visited Dogfish Head (twice, plus a trip to the Alehouse) and 16 Mile, and then took the scenic route home to visit Evolution (if you're ever in Salisbury you really must go, it's fantastic).  I even managed to get an pretty sweet shorts tan.  
As you can see, we had more than our fair share of liquid bread.  And oh man, it was delicious.  But now that we've had our carbs for the month (seriously), it's been all about the protein and veggies this week.  Look, even Courtney is  on board the healthy eating train!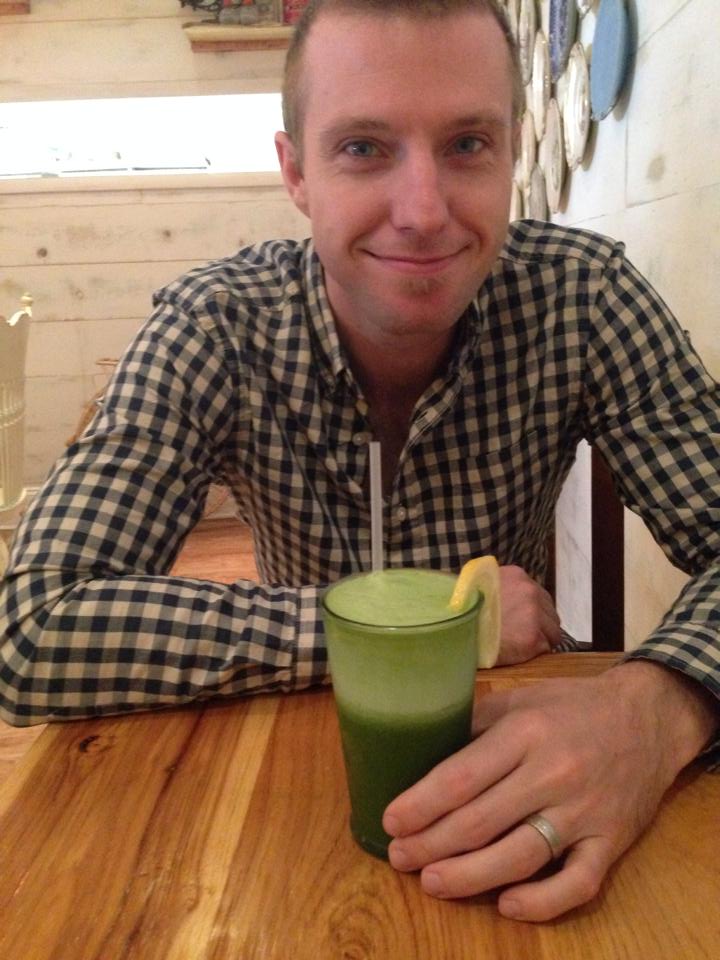 In fact, the other day he texted me that he'd passed up on pizza and wings!  I was so proud.  Until he texted me that he'd gotten a chicken bake and lemonade instead.  You win some, you lose some I suppose.  We're working on it!
Anyways, this recipe is the type that will make you want to pass on the pizza and wings in favor of something healthy.  I speak the truth, it's really that good.  I think the orange chicken would be phenomenal over cauliflower rice!  The green beans are pretty simple, but here's a recipe in case you need some guidance.
Paleo Orange Sesame Chicken
Adapted from Add a Pinch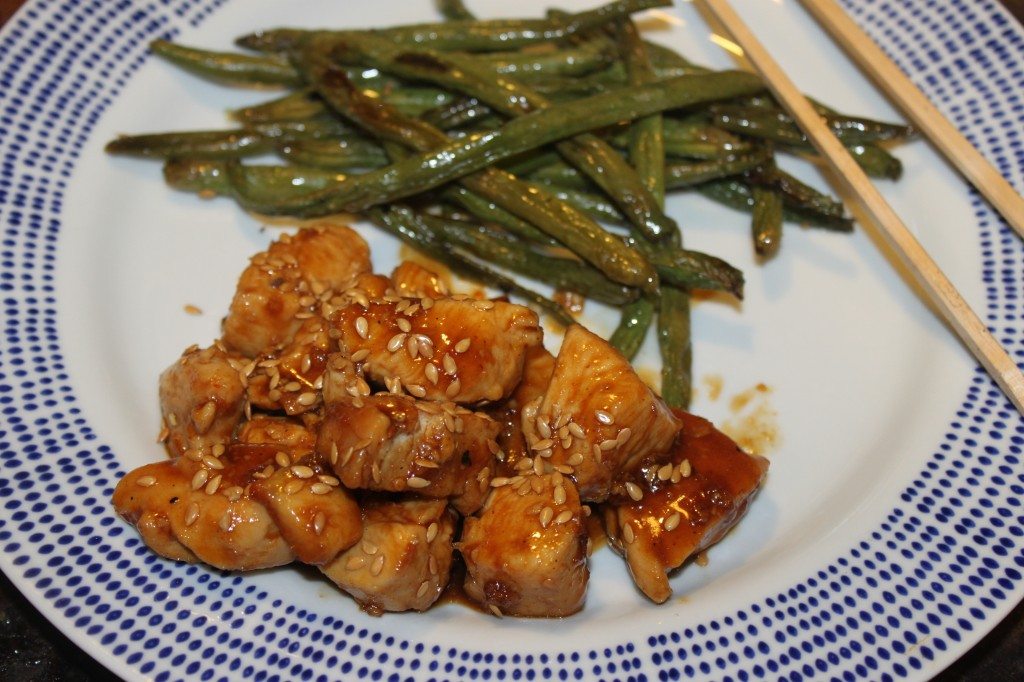 Ingredients
4 skinless, boneless chicken breasts, cut into bite-sized pieces
1 tablespoon coconut oil
¼ cup chicken stock
2 tablespoons honey
2 cloves garlic, minced
1 tablespoon orange zest
¼ cup fresh squeezed orange juice
3 tablespoons coconut aminos
1½ teaspoons Sriracha sauce
¼ teaspoon ground ginger
1 pinch red pepper flakes
1 teaspoon sesame seeds for garnish, optional
Instructions
Melt coconut oil in medium skillet over medium heat. Add in chicken pieces and cook until cooked through and browned, about 8-10 minutes. Remove from skillet and set aside.
While chicken is cooking, stir together chicken stock, honey, garlic, orange zest, orange juice, coconut aminos, Srirachs, ginger and red pepper flakes.  Pour into a small sauce pan and reduce to low heat. Cook, stirring often, until sauce has been reduced and coats the back of a wooden spoon.
Remove from heat and pour over chicken.  Sprinkle with sesame seeds, if desired.
Serves 3-4