A Taste of Italia: Venice & Milan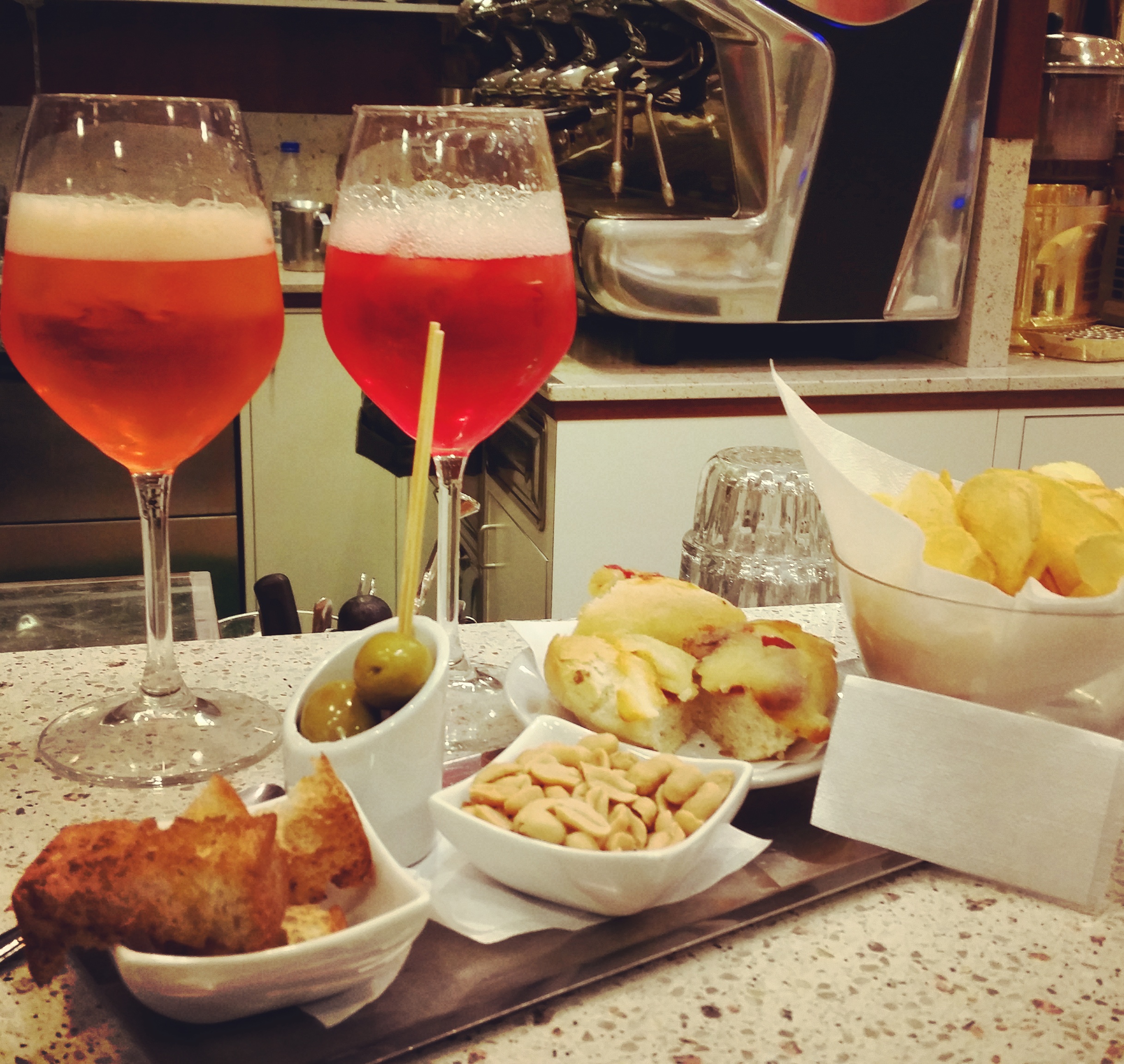 I'm generally a big proponent of moderation, but when I go to Italy I change my tune.  My new goal becomes eat all the things.  During Victoria and my recent trip, we did a pretty good job of doing just that.  We enjoyed both street food and fancy dinners, made a meal out of free apertivo spreads and splurged on multi-course tasting menus (sometimes we ate the apertivo spread and then splurged on multi-course tasting menus).  We ate the stereotypical Italian classics (pizza, pasta, repeat) and tried out regional specialties like Milanese risotto. We tried cuisine from Morocco, Korea, Israel and Qatar at the 2015 World Expo and lingered over wine and cheese in the slow food pavillion.  We discovered that life is too short to split a cannoli and had gelato almost every day.  As Victoria put it, we had a culinary vacation with a bit of art and history thrown in (I guess I failed to make this astute observation, because to me this is how I always travel). And I brought back two cookbooks, officially launching the Messy Kitchen International Cookbook collection (if you ever want to bring me back something from abroad!), so that I can make some of these meals right here at home.
If you think I'm kidding that we ate all the things… I'm not!