A Summertime Cocktail Crush: Strawberry Rhubarb Fizz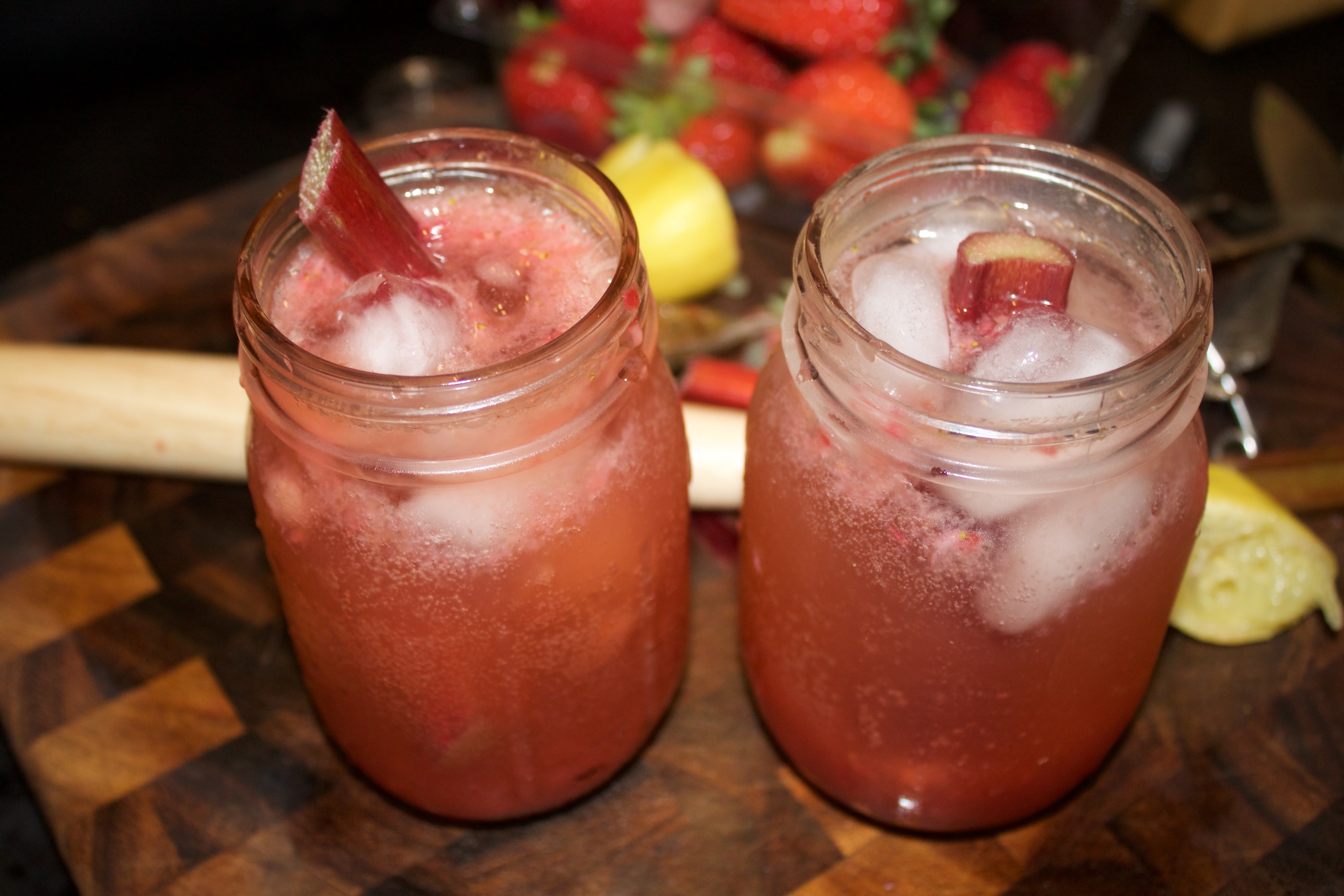 It's the freakin' weekend kids!  And a long one at that.  The perfect time for cocktails.  One of Courtney and my recent resolutions has been to make cocktails at home more often.  Experimenting with mixology really is a lot of fun, and you can make whatever your heart desires for a fraction of the cost.  A while back I bought him a cocktail book and a mason jar shaker, but it hasn't been getting nearly enough use. Finally, inspired by summer and dinner guests, we finally tried our first recipe from the book: a Strawberry Rhubarb Fizz.  It was incredibly tasty and just screams "SUMMER!" I noticed the White House Farmer's Market near my work carries fresh rhubarb, so I expect we'll be making these again soon!
Strawberry Rhubarb Fizz
From Shake: A New Perspective on Cocktails
Ingredients for two drinks: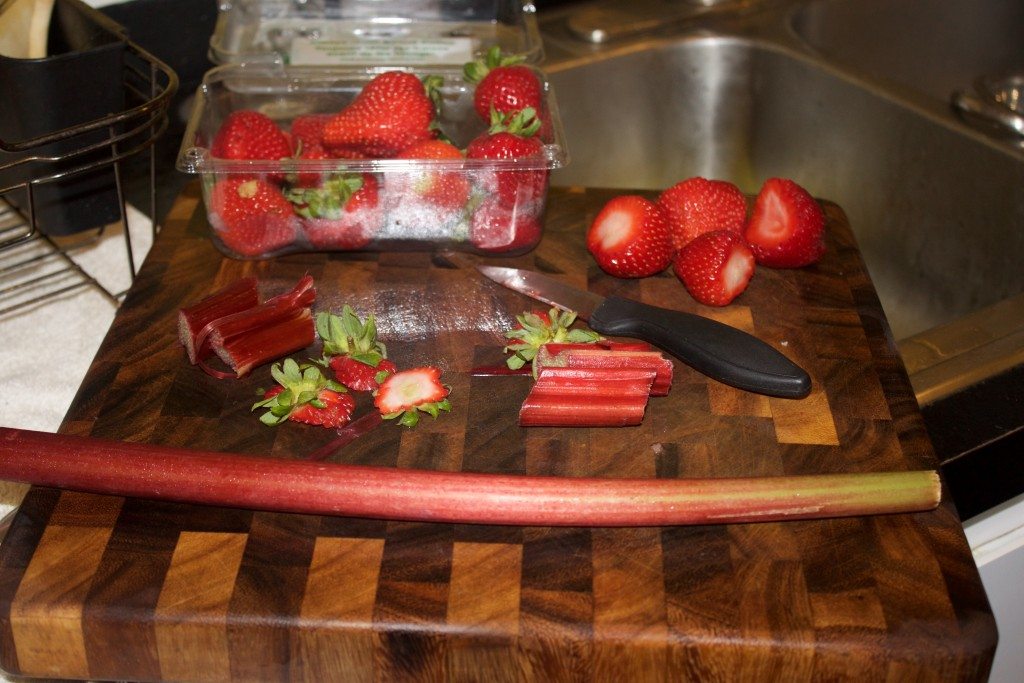 3 shots vodka
2 tablespoons high quality strawberry jam
4 fresh strawberries
4 slices of fresh rhubarb, sliced + 2 thin spears to garnish
1 shot fresh squeeze lemon juice
Seltzer water
Ice
How to:
Add the strawberry jam, strawberries, rhubarb slices, and lemon juice to the shaker.  Muddle until thoroughly crushed 
Add vodka and then add ice to above the level of the liquid, and shake vigorously for 10 seconds. 
Strain* the mixture into a glass containing large ice cubes, top with seltzer and garnish with a spear of rhubarb!
*It's up to you at this point whether you want to include some or all the pulp in the glass – it's sort of like orange juice, it's all about your preference. I personally love this part and couldn't imagine tossing it down the disposal!