Messy Kitchen Supper Club – #NoBan Part 2: Sudan, Libya & Somalia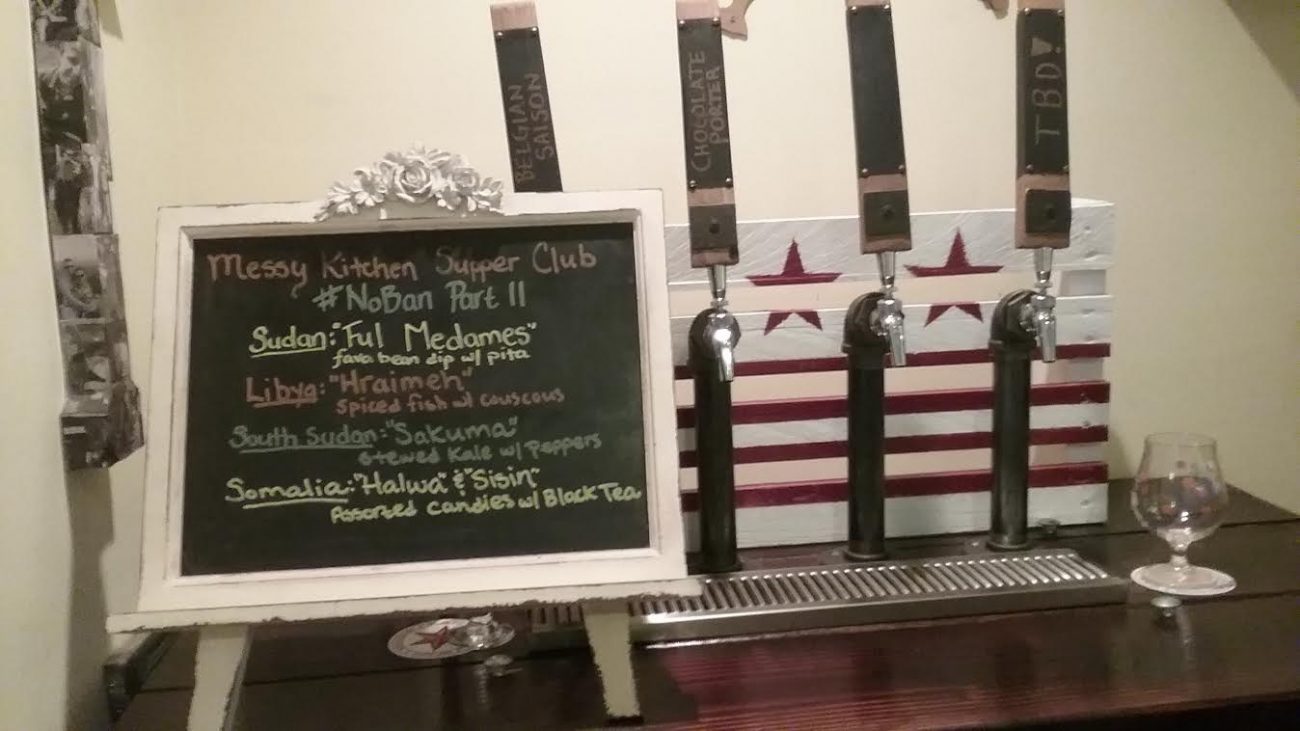 You may have noticed that I'm hopelessly behind on my culinary journey this month – like, I've missed two busses and a plane, at the very least.  I promise I have all sorts of good excuses: a family visit, graduation, a week spent in Santa Rosa for Chef Cycle.  But Saturday night I made up for it a little, telling my jet lag and general lack of sleep where to stuff it as we visited four new countries for out second Messy Kitchen Supper Club.  For Part II of the #NoBan edition, we dined and learned a little bit about the culinary culture of Sudan, Libya and Somalia, and even made an extra stop in South Sudan for good measure.  Oh, and we raised $450 for the American Refugee Committee, who is working to provide humanitarian aid in all of these countries.
Alcohol is strictly banned in all the countries we visited, but we still enjoyed a welcome cocktail: a spiked black tea, made with the Owls Brew artisanal tea blend.  Our meal started with ful medames as an appetizer, a dish I'll definitely make again on days we're looking for a healthy vegetarian meal on a budget!  The main course was Hraimeh, a spicy (but not too spicy!) fish which I served with couscous and Sakuma, a kale side cooked with onions and peppers.  Dessert, which was actually the most challenging to make, was two types of Somali candies – halwa and sesin – served with a sweet spiced black tea, which is very popular across the region.  All guests got to take home a bag of the candies to enjoy later and remember the night!