Monday Morning Training Report: We're Officially Half-Way There!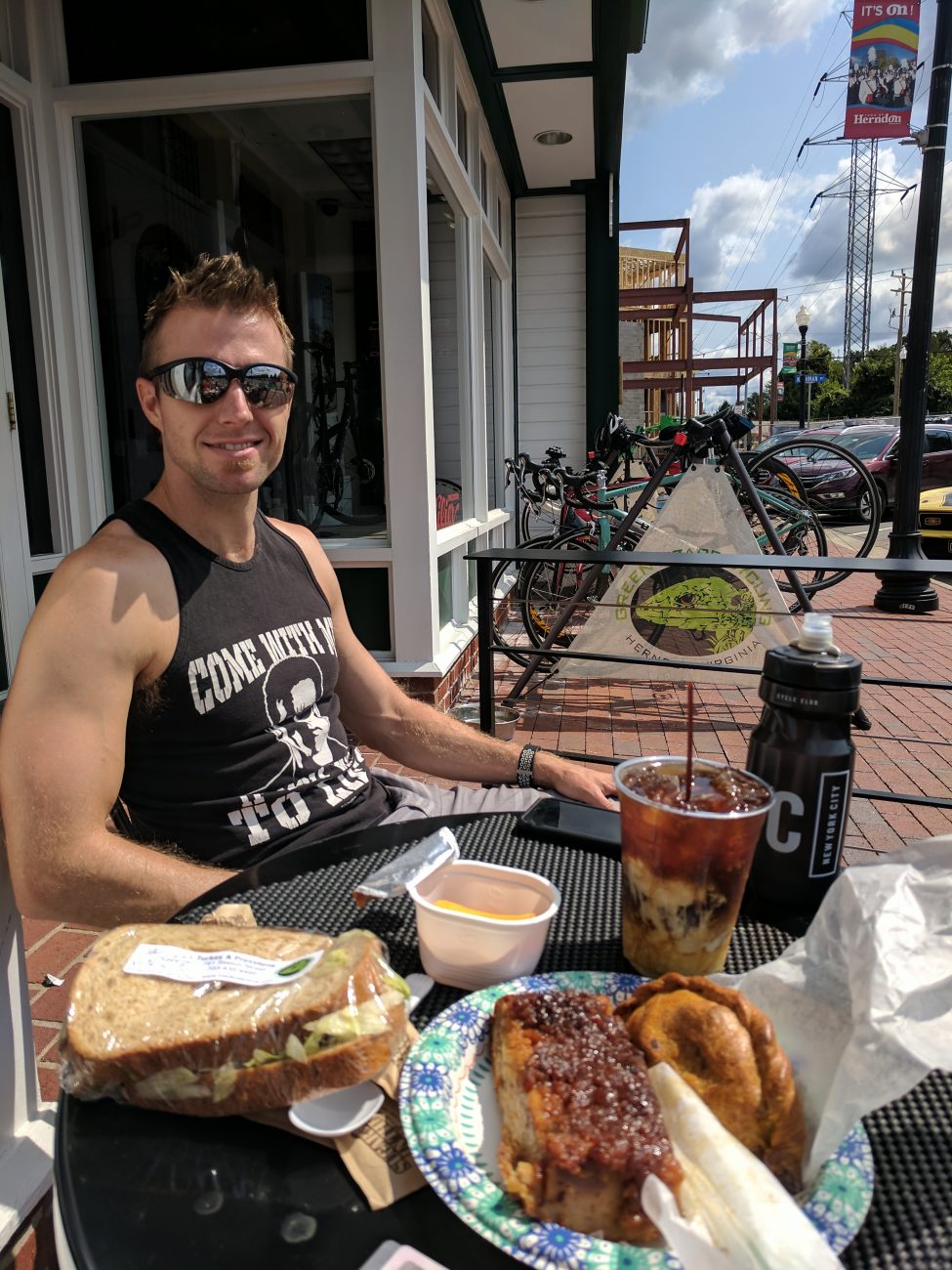 As of today, we're halfway done with our training!  It's crazy to think that the race will be here before we know it. We're feeling pretty good right now, in that we've already swam and biked the full distance and ran the 10 miles that Courtney and I generally think of as the prerequisite to run a half-marathon… and we still have 6 more weeks to get stronger!  When I saw the announcement that the swim portion of the Nation's Tri would actually take place this year, we considered impulsively signing up, but ultimately didn't want to pay the $160 per person to register.  The New Orleans race is already costing us an arm and leg!
Week 6 Training Recap:
Tuesday – 40 minute run, chisel
Wednesday – 2.3 km swim (46 laps)
Thursday – 10 mile run
Friday – rest day!
Saturday –2 hr BRICK (1:40 bike, 20 run)
Sunday –4 hour bike ride (56 miles!)
Total time: 10 hours
Swimming: We missed our swim on Monday since the pool was closed for Labor Day.  Wednesday's swim felt strong; it took me about an hour to finish 46 laps, which is 7 laps more than we'll be swimming on race day.  I still haven't gotten any open water swims in.  As much as I hate paying to swim outdoors, I would like to get one WaveOne practice in, ideally this Wednesday afternoon since it coincides with our training schedule.
Running: I had a comedy show Thursday night, so I got up bright and early to fit my long run in before work. I'm a mental athlete and can have a tendency to get in my own head, and for some reason 10 miles seems like a threshold that is daunting to do before work – even though it's really not that much longer than the 8 mile runs we've been doing.  As it turns out, it really wasn't so bad.  I was definitely still sore from Tuesday's Chisel class. I've been considering whether I may need to stop taking Chisel until after the race so I don't compromise my training work outs, but then I got to thinking – we're not going to have fresh legs on race day after a 1.2 mile swim and 56 mile bike ride… maybe it's good to get use to running a little bit sore!
BRICK: I'm sure you're as sick of hearing about my Haines Point laps as I am sick of doing them.  Note to self: remember to downloads some podcasts!
Long Ride: We did the W O&D again, because we really loved it last week – it's much smoother and less crowded than Mt. Vernon, and just more interesting.  We decided to push ourselves a bit further, past the brewery we stopped at last time and all the way into Herndon. It worked out perfectly that Green Lizard Cycling was exactly 28 miles from home, making the round trip the 56 we will be riding for our race.  We got a sandwich and cold brew at Green Lizard, and I followed my nose into the small Latino bakery next door that had the most amazing variety of baked goods – of course I had to grab a few, since I wasn't sure what any of them were, but they were both delicious.  We were on the bike for four hours – not including our break – which definitely felt like a long time to be on a bike.  We were both pretty wiped when all was said and done.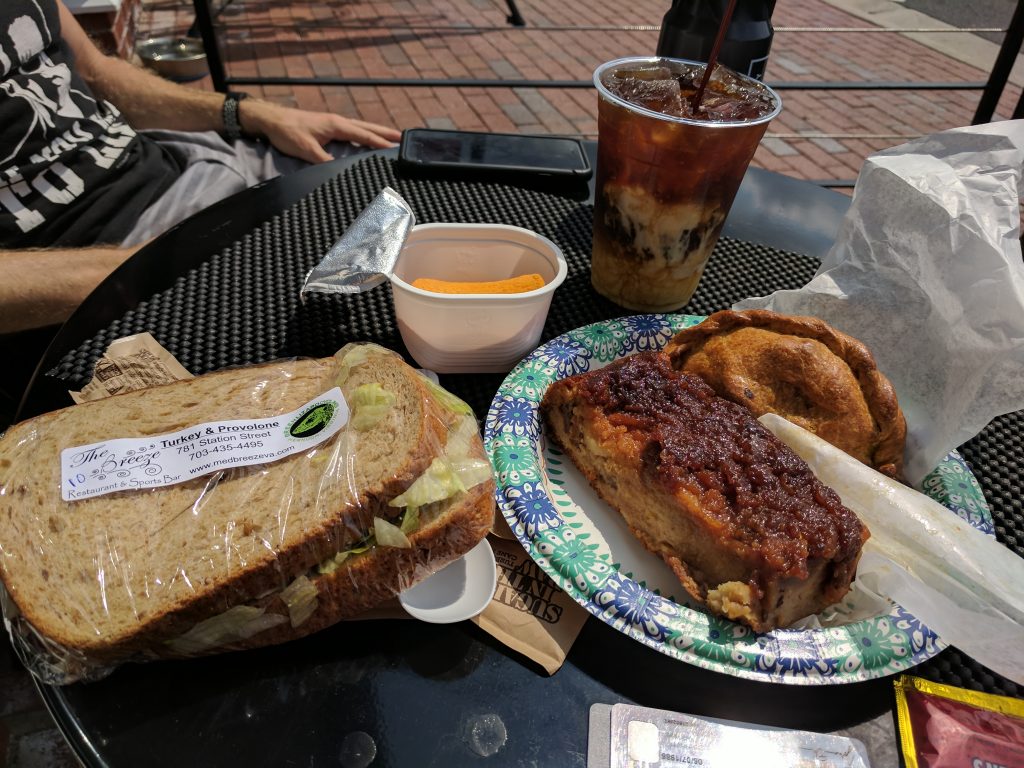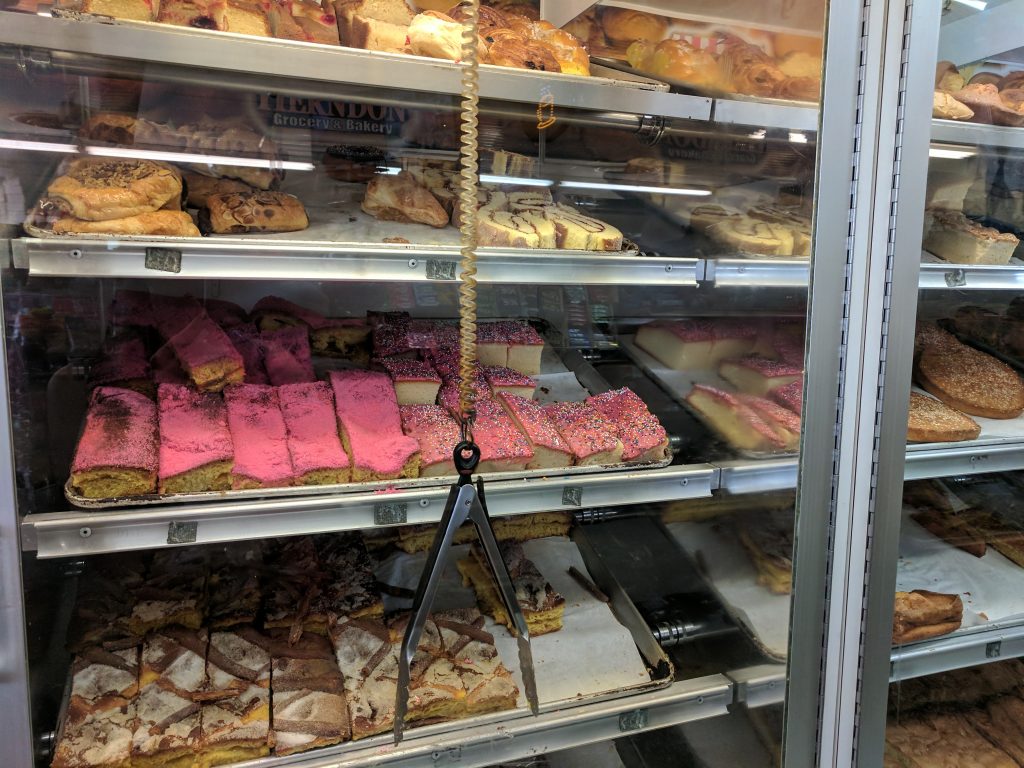 Life Balance: I'm beginning to feel like our training is taking up an awful lot of our weekend.  The BRICK on Saturday not so much, but the Sunday long rides tend to be an all day affair.  We're enjoying them, stopping at some fun places along the way and making a day of it –  but I've not been able to accomplish all I need to accomplish, which is becoming problematic.  By the time we get home, I do a grocery run and do my meal prep for the week, it's time for bed!  I think the solution is getting an earlier start, which probably means earlier nights.  Either way you roll the dice, there's a sacrifice and that's probably the healthier one!
Nutrition: This has been a bit of a challenge.  We've been getting late starts on our rides, which means they're overlapping both breakfast and lunch.  The English muffin with almond butter and jelly isn't really sustainable, especially for Courtney whose metabolism is already on fleek.  This weekend he made a big rice meal beforehand, and felt much better – and  on our long ride, we stopped for a pretty significant amount of food – probably ~1,000 calories – at the halfway point.  It's going to take some planning to figure out how we can get enough calories on race day.  I get really sick of sweets and snack food and need something in the likes of a turkey sandwich at the halfway point.
Also frustrating is that I've actually gained a pretty significant amount of weight since we started training.  I'm hungry all the time, and I forget that I can't eat the way my husband does.  I keep saying this, but we are really going to try to clean up our act.  I may even track my nutrition for a while until I get things back on track – it's a good reminder just how easy it is to cancel out even a large amount of training with poor nutrition.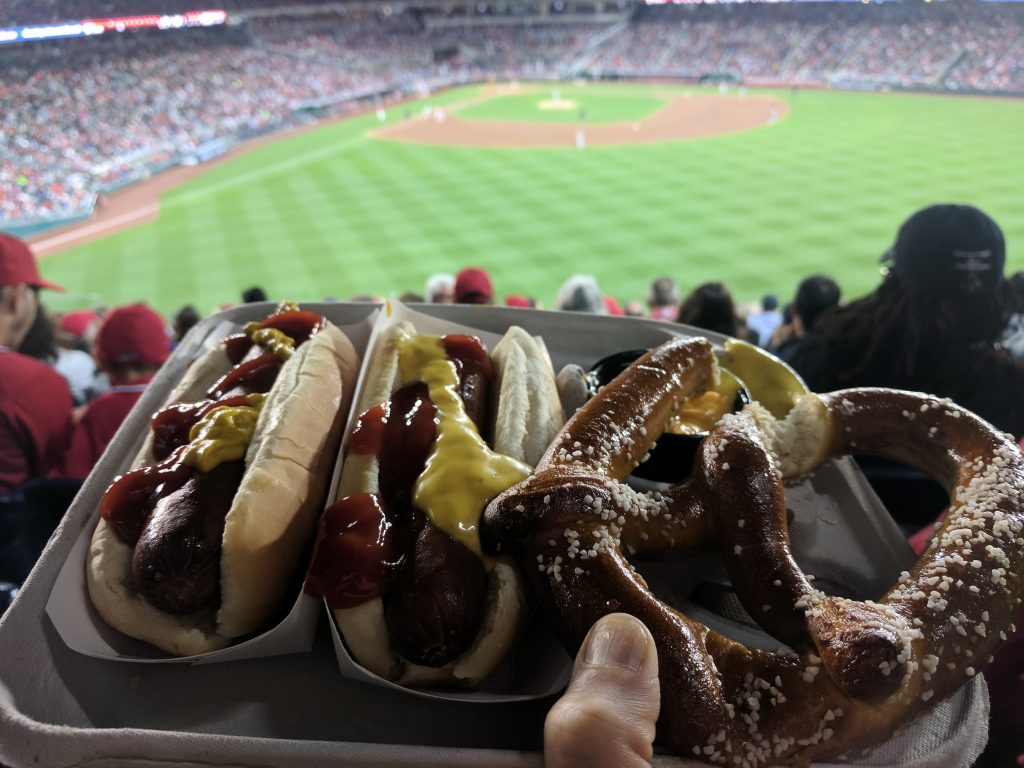 My lunches and dinners during the week were pretty healthy though!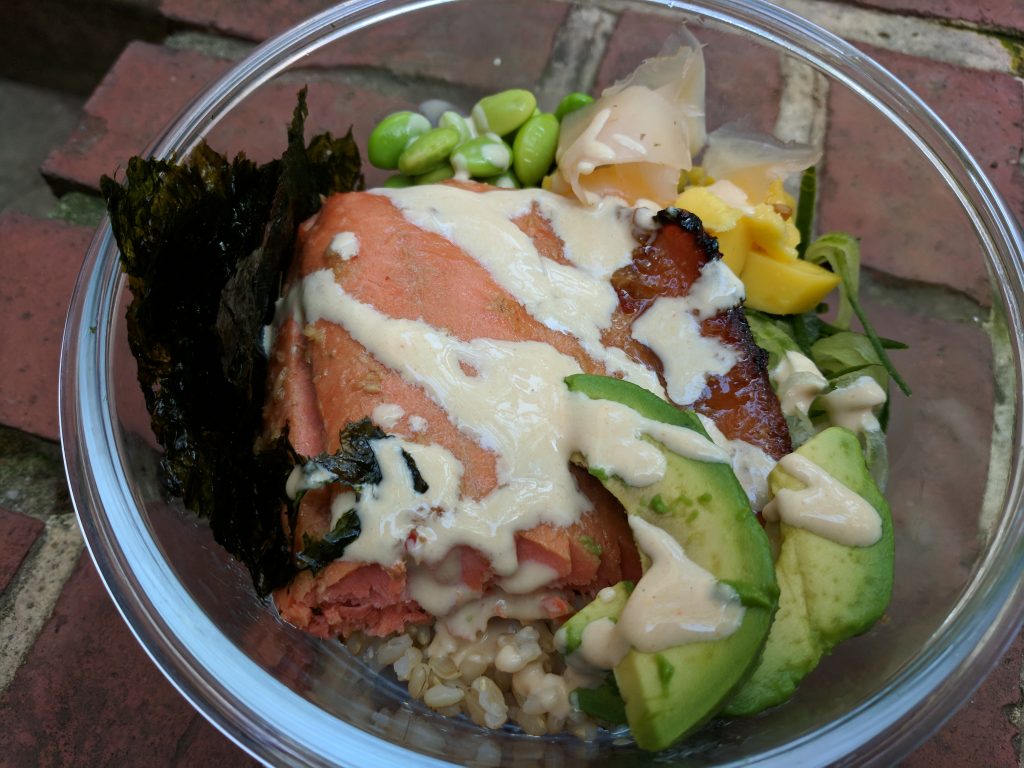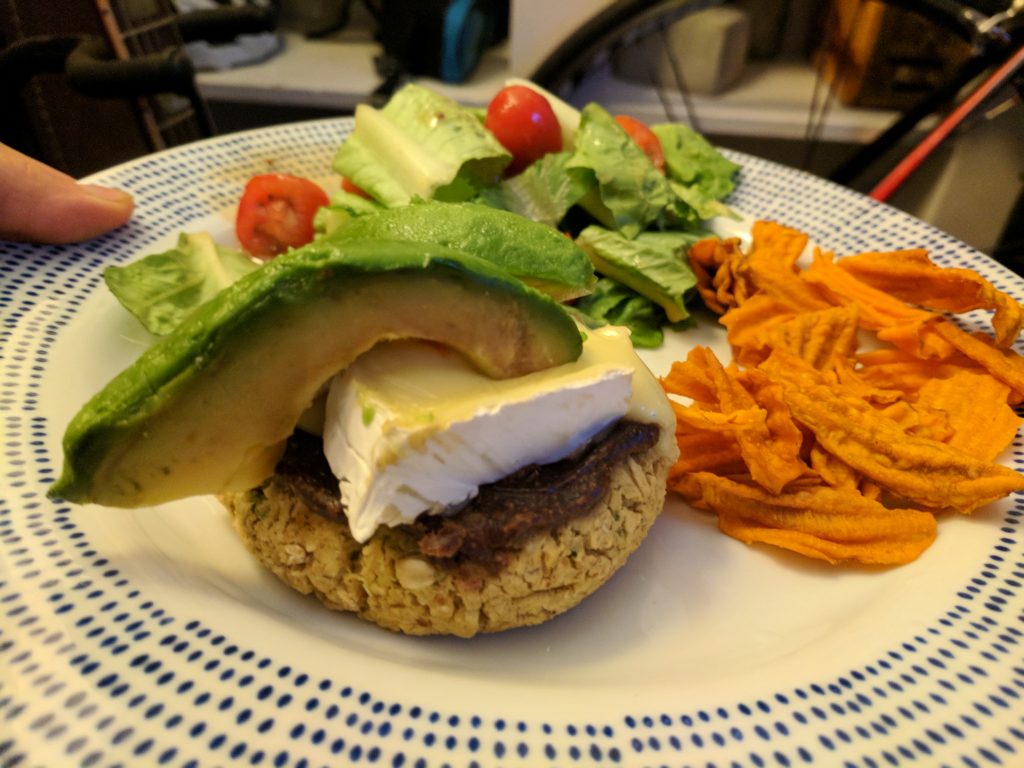 Week to Come:
Workout Schedule:
Monday – 2.3 km swim (48 laps)
Tuesday – 40 minute run
Wednesday –1.5 km swim (hopefully outside!)
Thursday – 11 mile run
Friday – rest day!
Saturday –2 hr BRICK (1:40 bike, 20 run)
Sunday –3 hr bike ride
Total time: 9.5 hrs
Meal Plan: