Monday Morning Training Report: the race is getting real! But first, a "rest week".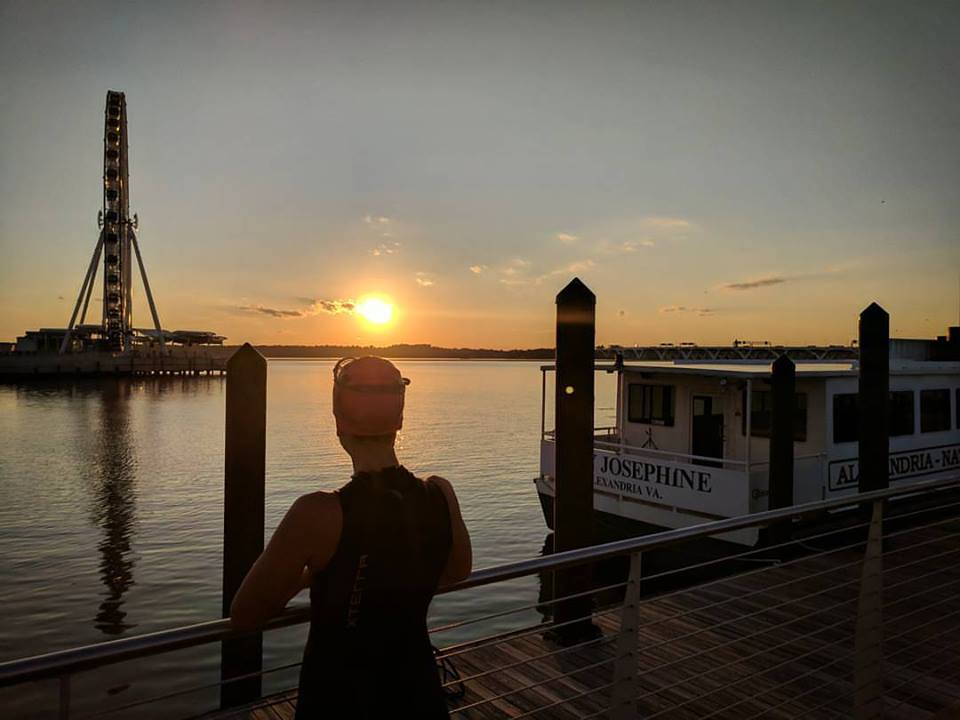 Oh man guys, this race is getting very real!  We're just five weeks out now.  I booked our AirBnb this week.  And honestly, I'm getting a little nervous.  This is going to be hard, y'all!  But this week is our "rest week."  I put that in quotations, because I'm actually signed up for a half marathon – but other than that, we'll be getting a little break.
Week 6 Training Recap:
Monday – 2.3 km swim (48 laps)
Tuesday – 40 minute run
Wednesday –2.1 km swim (open water!) + strength training (arms)
Thursday – 12 mile run
Friday –strength training (arms)
Saturday –2 hr BRICK (1:40 bike, 20 run)
Sunday –3 hr bike ride
Total time: 10.5 hrs
Swimming: I made it to WaveOne on Wednesday, and despite the atrocious traffic and fact that I had to pay $25 to swim, I was really glad I went. Open water swimming is really different than swimming in the pool.  It took me a minute to get used to it and remember to just breath and start slow.  It also gave me the chance to try out the wetsuit Stephanie so kindly leant me again.  I wore it in my last race, but at the time I was doing only breast stroke. I actually couldn't believe that I could do breast stroke in the suit, as it really suppresses your legs – freestyle is so much easier!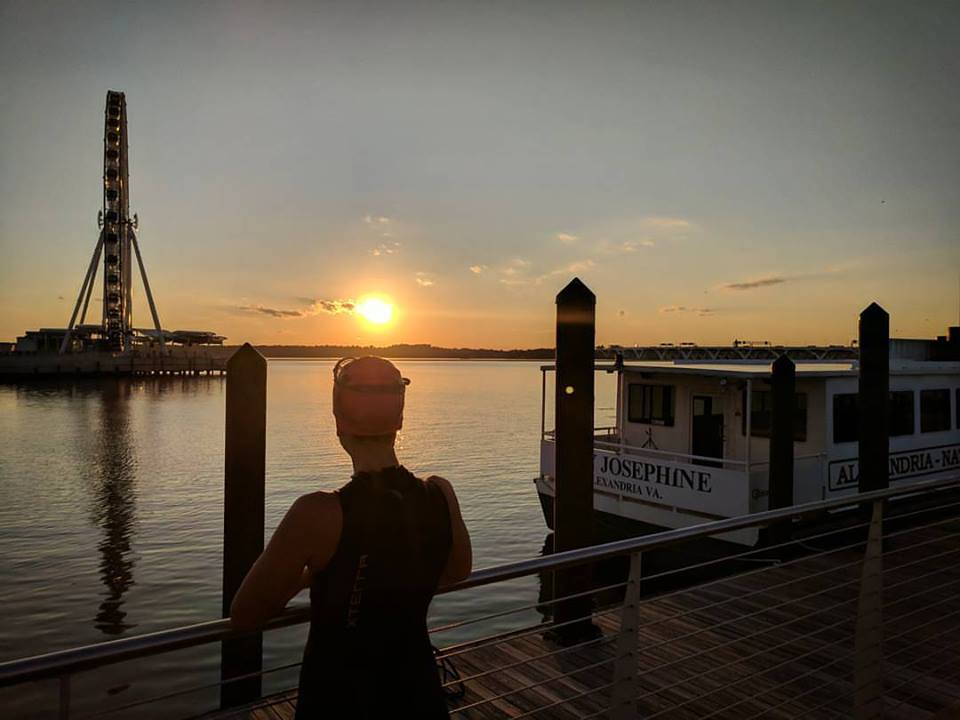 Running: Running 11 miles before work is bad enough when you don't accidentally run 12.  "How does one accidentally run 12 miles?" you might ask.  Well, that's not entirely accurate – but we didn't map our route ahead of time, and the addition of Haines Point added more mileage than expected.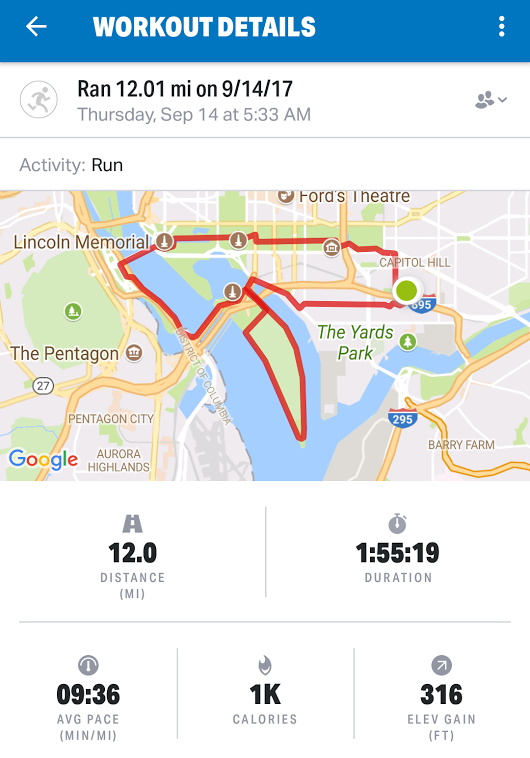 BRICK: Same old Haines Point, but this time I remember to download some podcasts!  I listed to two episodes of Add Passion and Stir on the root causes of health disparities and the importance of investing in 0-5.  Nerding out totally made the ride go by faster.
Long Ride: Going to be honest – this week's long ride sucked. My bike has been acting up – some troubles with the gearing – and even the slightest up hill is far more challenging than it should be. I going to try to get it fixed this week. Anyways, we did the W O&D again, but didn't stop this time – time to cut out the calorie positive rides and get back in time to have a Sunday.  Although we did stop by our local bakery to split a reuben on onion dill rye and a mozzarella, tomato and basil on 7-grain – both amazing!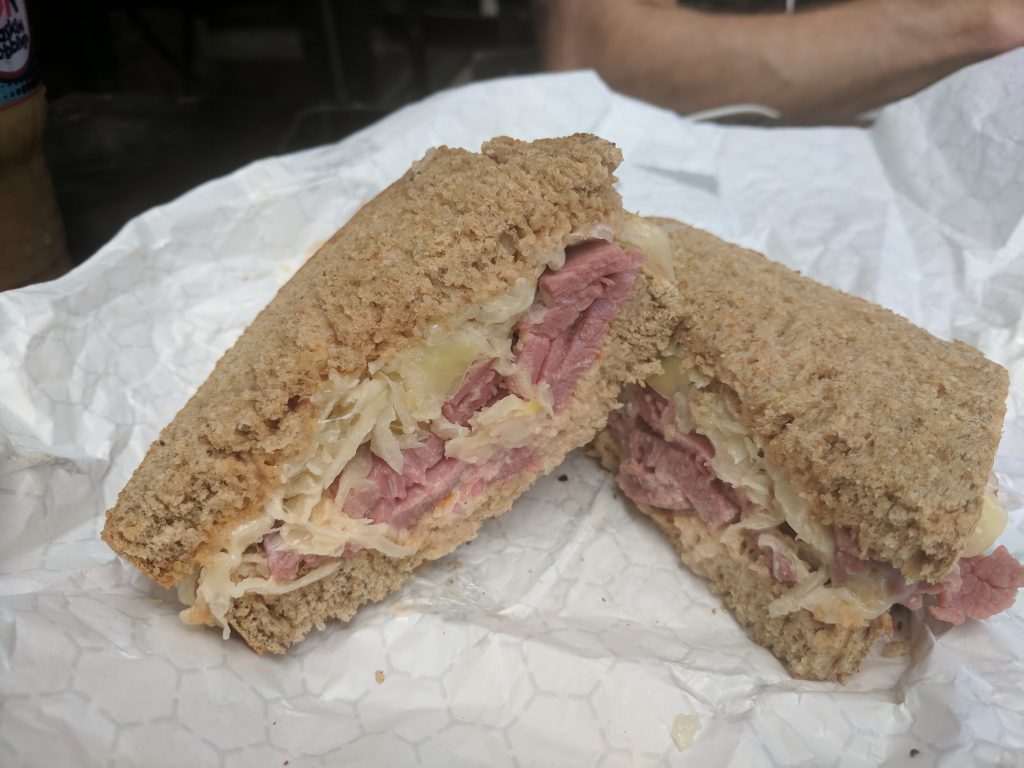 Nutrition:
I'd sum it up kind of like this:
Sunday: "No desserts this week!"
Tuesday: "I already had ice cream at work this afternoon… but it wasn't ube ice cream.  Of course I saved room for dessert!"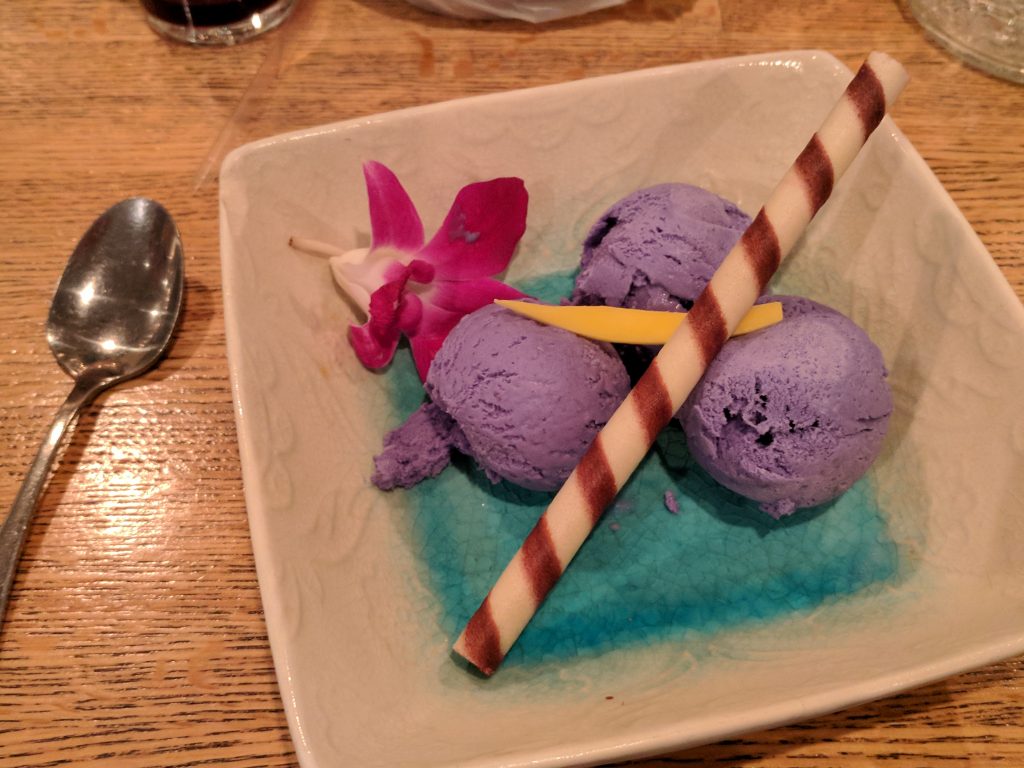 Oh, and of course I had to try out the new fall flavors at Ice Cream Jubilee…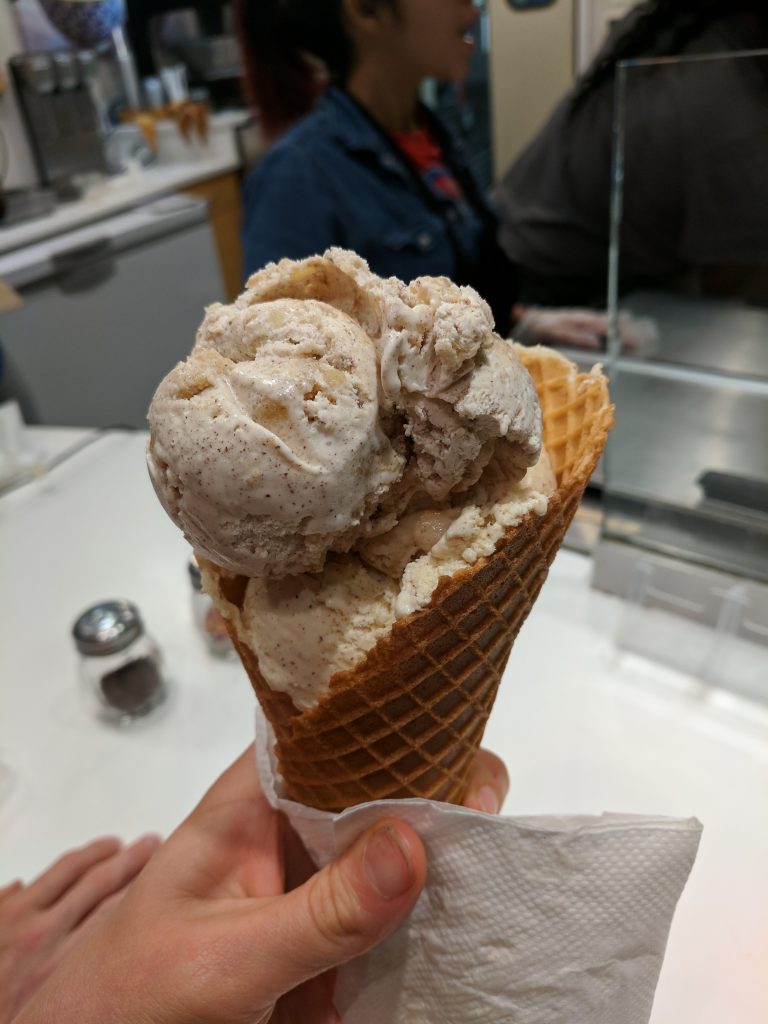 My lunches were healthy though!  And delicious. I'm into these various bowls. This was the "bowl of the week."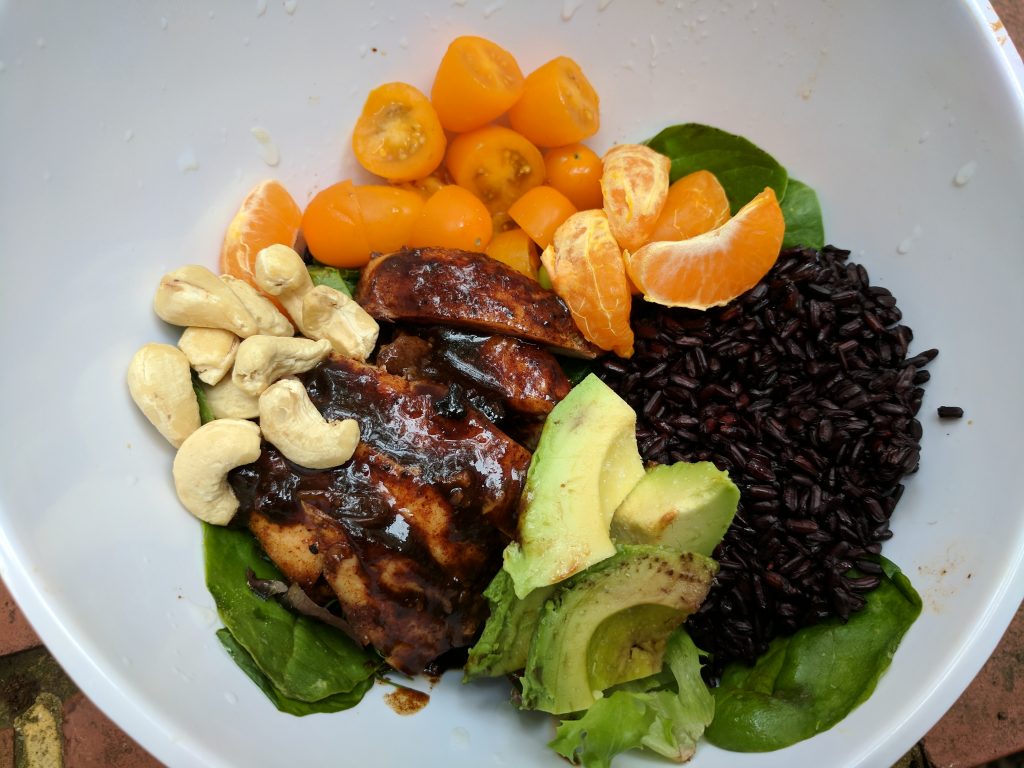 Our Pre-long ride meal were these fabulous pumpkin protein pancakes.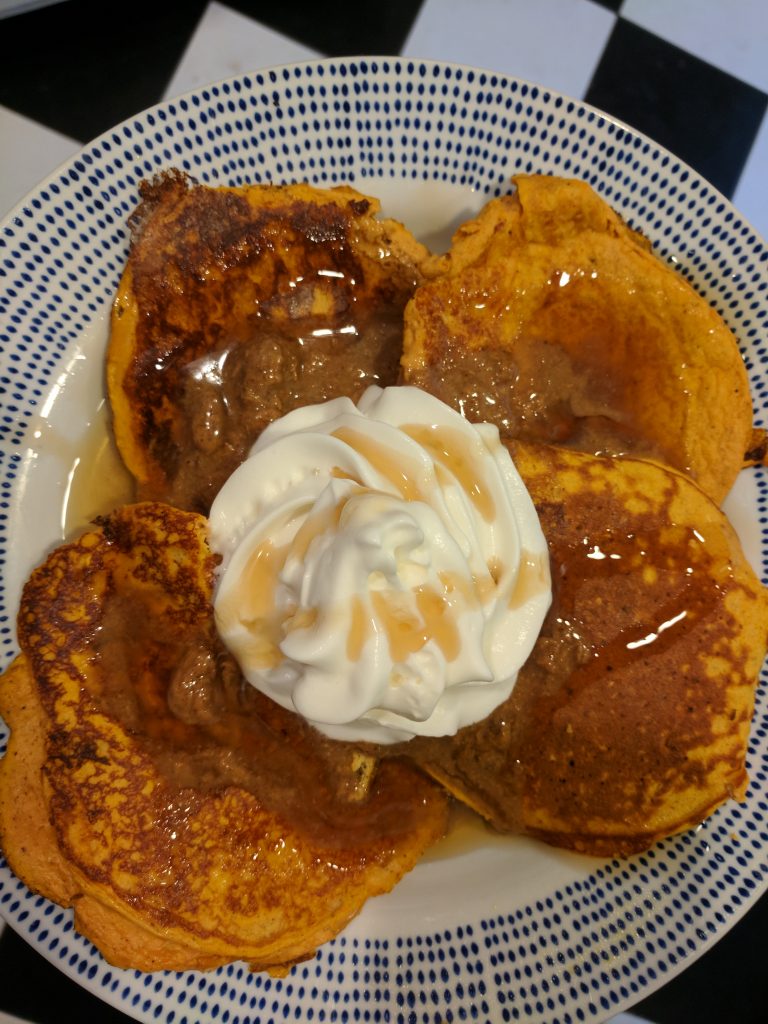 Also, I wasn't sad about this…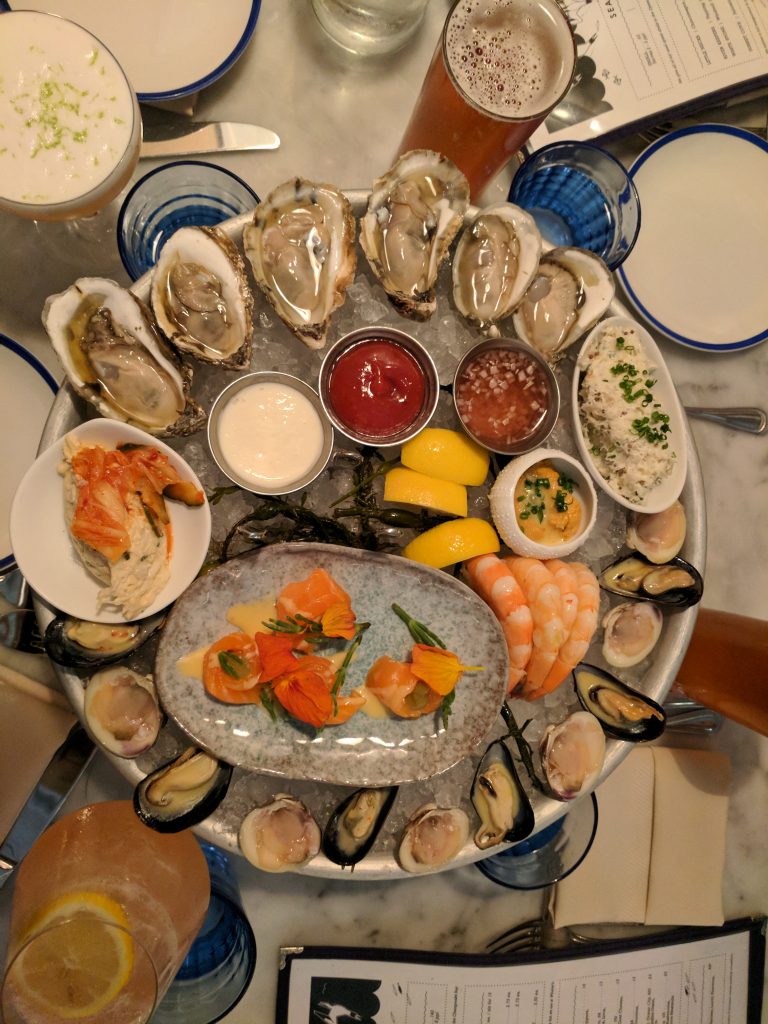 Week to Come:
Workout Schedule:
Monday – 1.4 km swim (28 laps)
Tuesday – 30 minute run
Wednesday –2 km swim (40 laps)
Thursday – 30 min run
Friday – rest day!
Saturday –1:20 hr BRICK (1 hr bike, 20 min run)
Sunday –90 min bike ride
Total time: 5.5 hrs
/\ Expect serious modifications this week!
Meal Plan: