A Taste of Portugal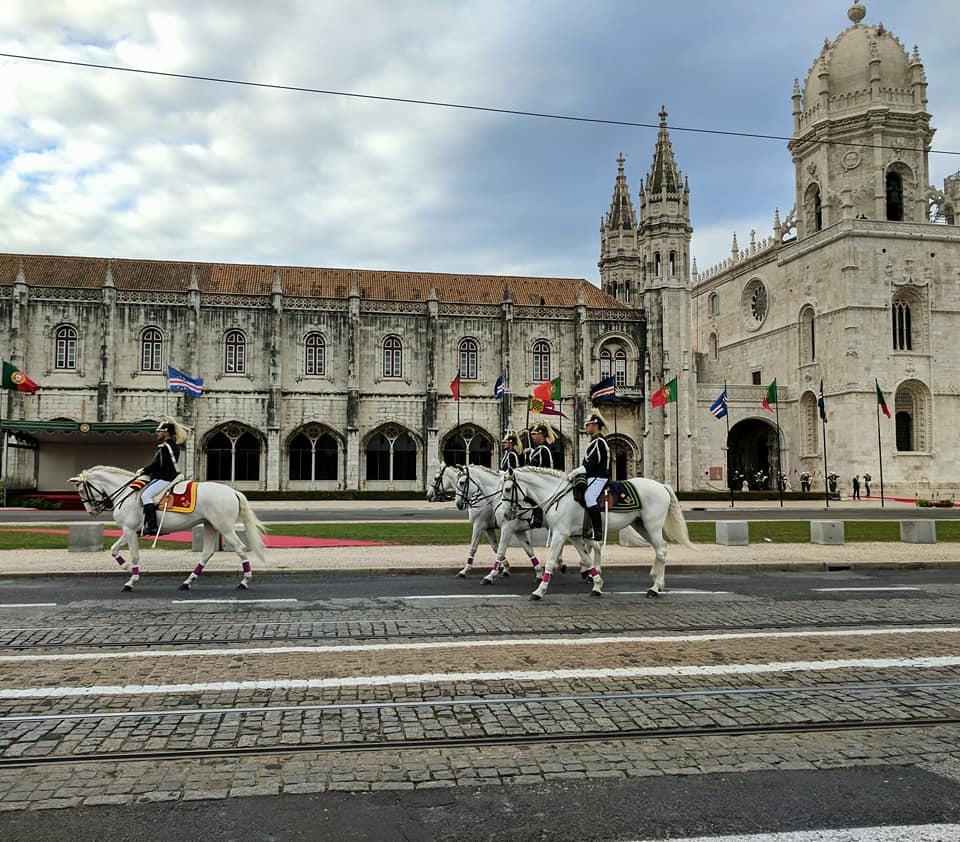 Way back in January, I saw $300 non-stop tickets to Lisbon over Thanksgiving and jumped on them. It didn't take much convincing to get Dad and Kippy to join us. It seemed like a lifetime away at the time, but before I knew it we were boarding a plane for Portugal following a raucous 24 hours in New York City. As a foursome, we are good travel mates – all appreciating good food and drink, but also wanting to be active and seize the day (and night), taking in as much as we can while we're in town.
Like the months leading up to it, the trip too went by before I knew it. Now I find myself with a bit of post-vacation blues, doing repentance for a week of multi-pastry days and lunchtime beers and yearning to plan our next trip. But for now, our credit cards are on diets too so we'll have to settle for reminiscing about the last trip. Here's a recap of the highlights – edible and non.
First, the basics. Keep an eye out for great flight deals on TAP Portugal; we had a really good experience with the airline. We stayed in an AirBnB on the West side of Bairro Alto, which was walkable to pretty much everything we wanted to do. We were there from Sunday morning until Saturday afternoon – six nights and five full days – which was the perfect amount of time to thoroughly explore Lisbon, with two day trips to nearby Cascais and Sintra.
The highlights… 
Going to fado in Alfama. A traditional Portuguese music that originated in Lisbon in the early 1800's. It's similar in many ways to flamenco, characterized by guitar and strong, mournful song. It's still performed nearly every night in the bars and restaurants in the Alfama neighborhood, and goes late unto the night. Our night started with a family style dinner and a barrel of wine before the music began at 11:00pm. The musicians played a few songs, had a drink, switched things up a bit and played a few more. They sang and played until well past 2:00am. Just when we thought the night was over, all the musicians gathered around a small grandmotherly woman at the table next to us and began to play. She began to sing, and shocked us all that such a beautiful and powerful voice could come out of such a tiny and unassuming person.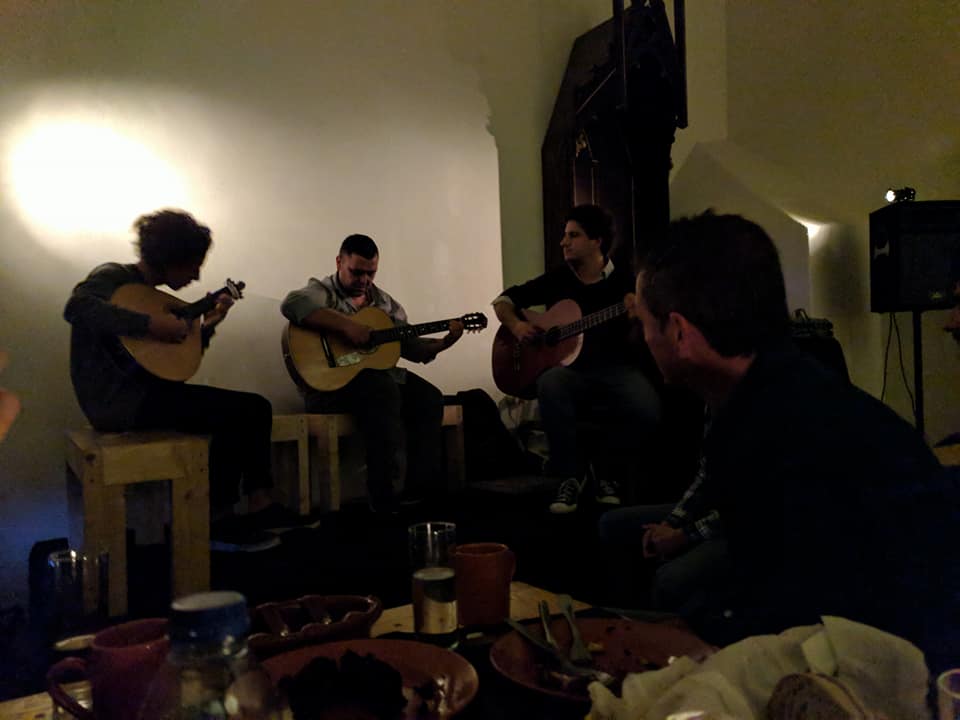 Renting a bike and riding from Cascais up the coast. A short train ride from Lisbon and you'll be in Cascais, an old coastal town. For 15 euro you can rent a bike for the day and ride up the coast to Guincho, an even smaller surfing town. The entire ride is on a brand new path, shared only with joggers and walkers. The views of the mountains and sea will take your breath away, and you'll pass castles that look straight out of a fairy tale.
Unexpectedly running into the president in Belém. We knew there was lots to see in Belém, the westernmost neighborhood of Lisbon: the Tower of Belém, the historic Jerónimos Monastery, and the best pasteis de nata in the city. What we didn't expect to see on our visit was the president. Upon leaving said pastry shop, we noticed quite the commotion around the monastery. A young officer told us that the president of Portugal would soon be welcoming the president of Cape Verde, and that it would be quite the site to see. He wasn't kidding – it was complete with marching bands from each branch of the Portuguese military and a full brigade of horses. We were shocked at how close we were able to get to foreign dignitaries with no security check, but it was nothing compared to the stray dog who wandered through the ceremony nearly tripping both presidents.
Hiking through parks to the Castle of Moors and the colorful Pena Palace. A short drive from Lisbon is the beautiful town of Sintra, where castles and palaces emerge from wooded parks. You can park at the bottom and walk the whole way as we did, or drive all the way to the top and hike the park. It was extraordinarily foggy the day we visited, which made it harder to capture the full spectacle in photo – but in person it was all the more magical as these ancient masterpieces came in and out of view as the fog floated through.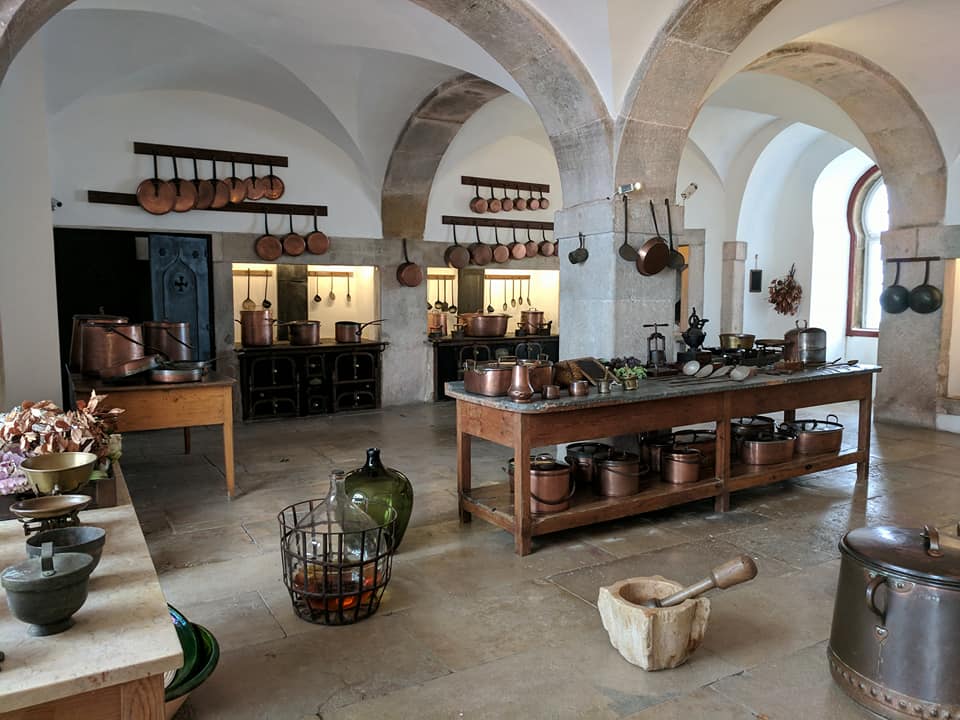 And of course the food… 
Other than the pastries, the Portuguese diet is one I might eat on the regular. Veggies, olive oil, and lots of fresh fish: octopus, sardines, and lots of cod (or bacalhau).  The Rock should move to Lisbon.
On our first night, we were debating whether to eat dinner at the rooftop bar where we'd gone for fancy gin & tonics with a view, because I didn't feel like the ambiance was quite what I was looking for (I sincerely hope that's the most privileged thing I say today. It was already past 10:00pm, but we ventured into Bairro Alto to find Lisboa Cheia Graça. When we found it, all of the six small tables were full – but they told us to come back in half hour and they'd have a table ready – and they kept that promise, fitting the four of us into a small table. When hours later we were the last table in the place, there seemed no hurry for us to leave. The food was simple and delicious and the wine was cheap, a wonderful welcome to Portugal.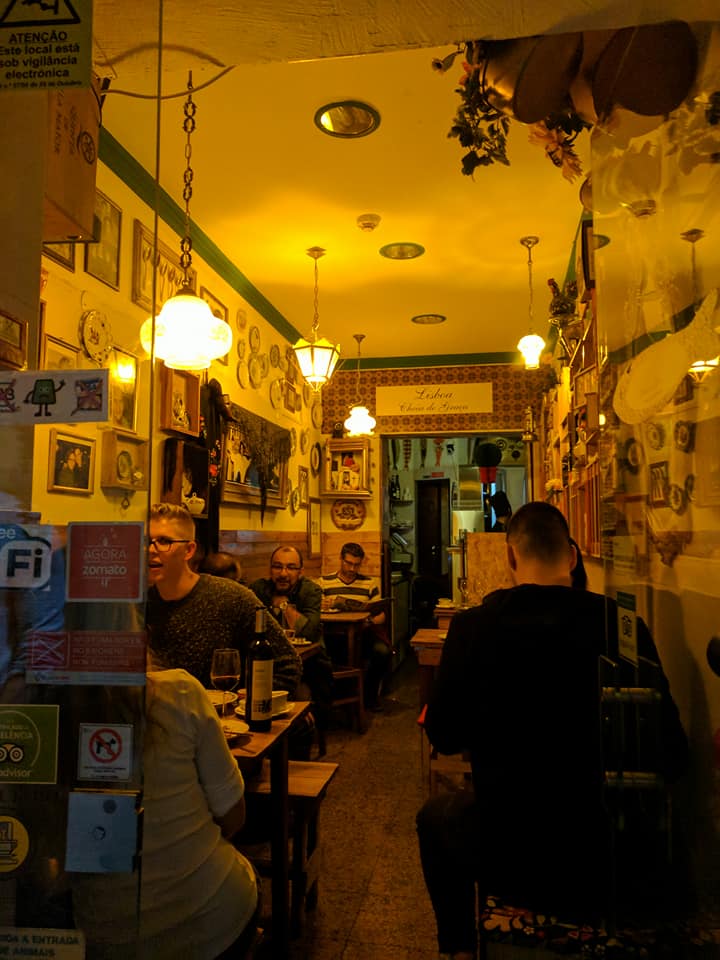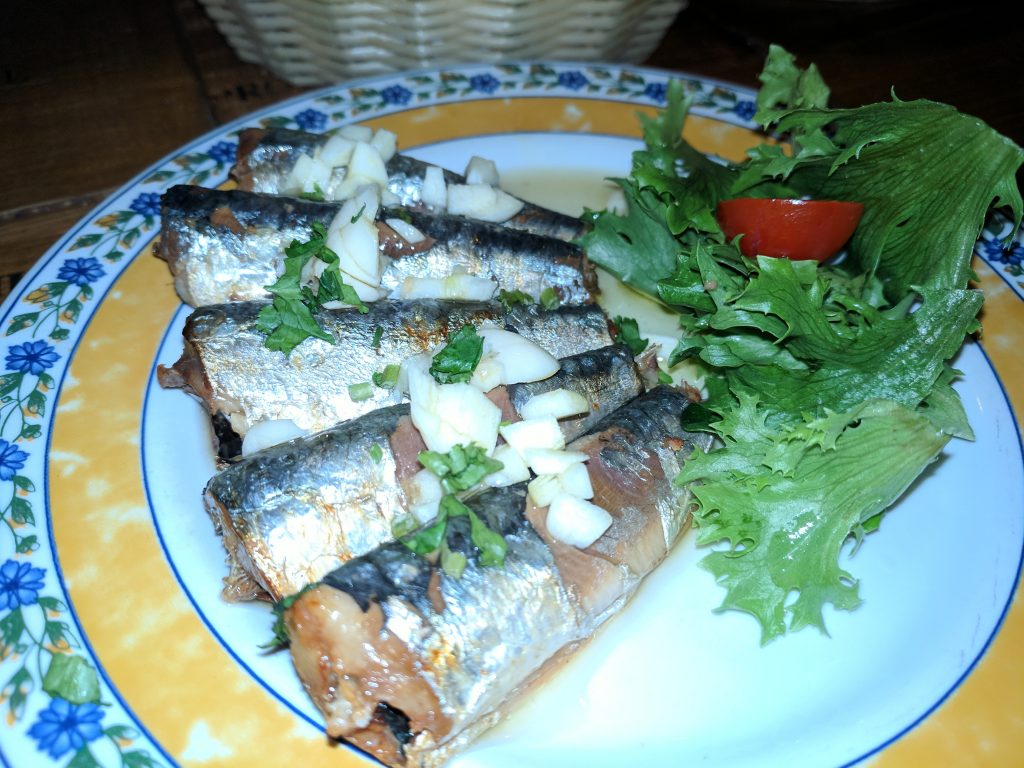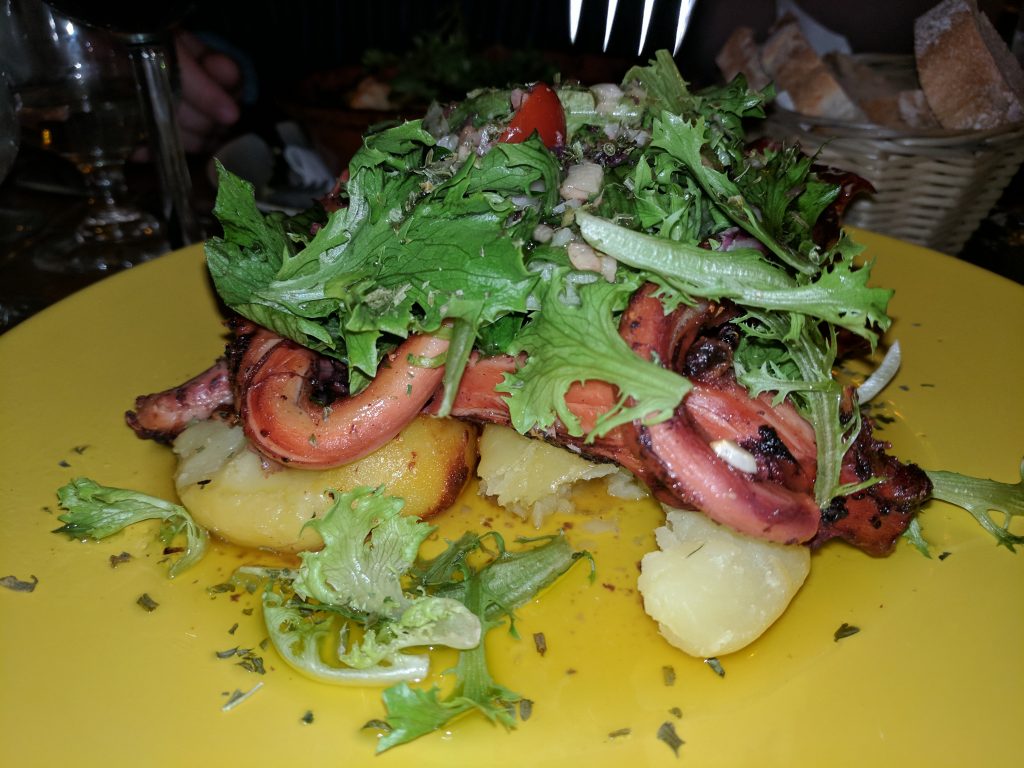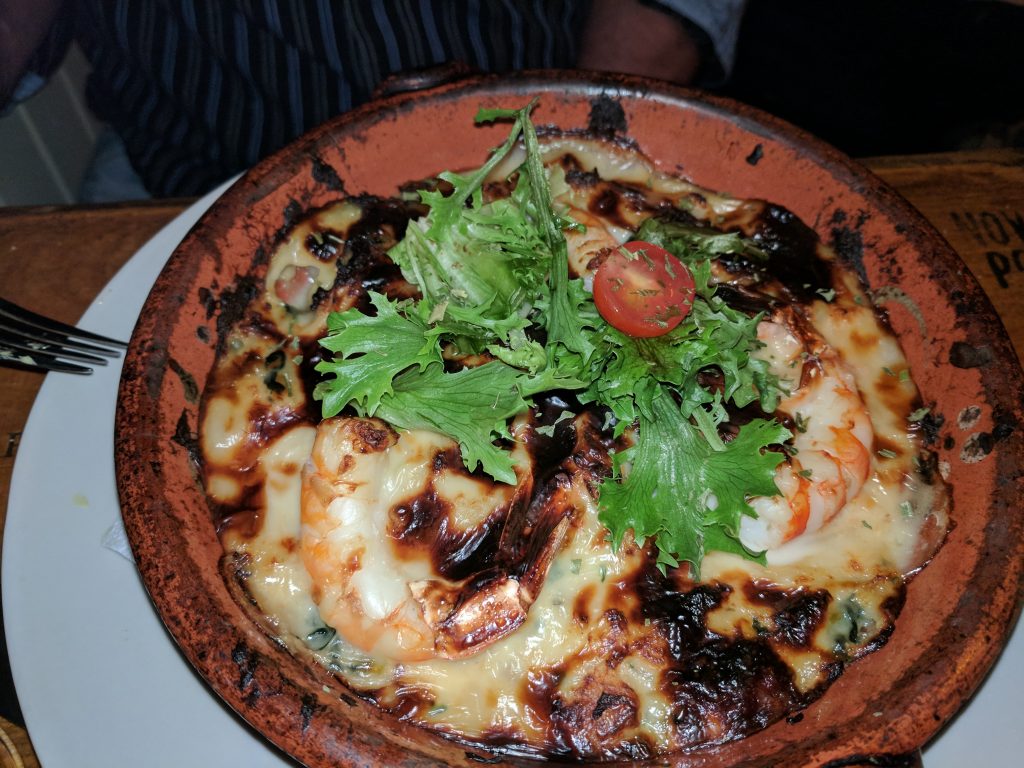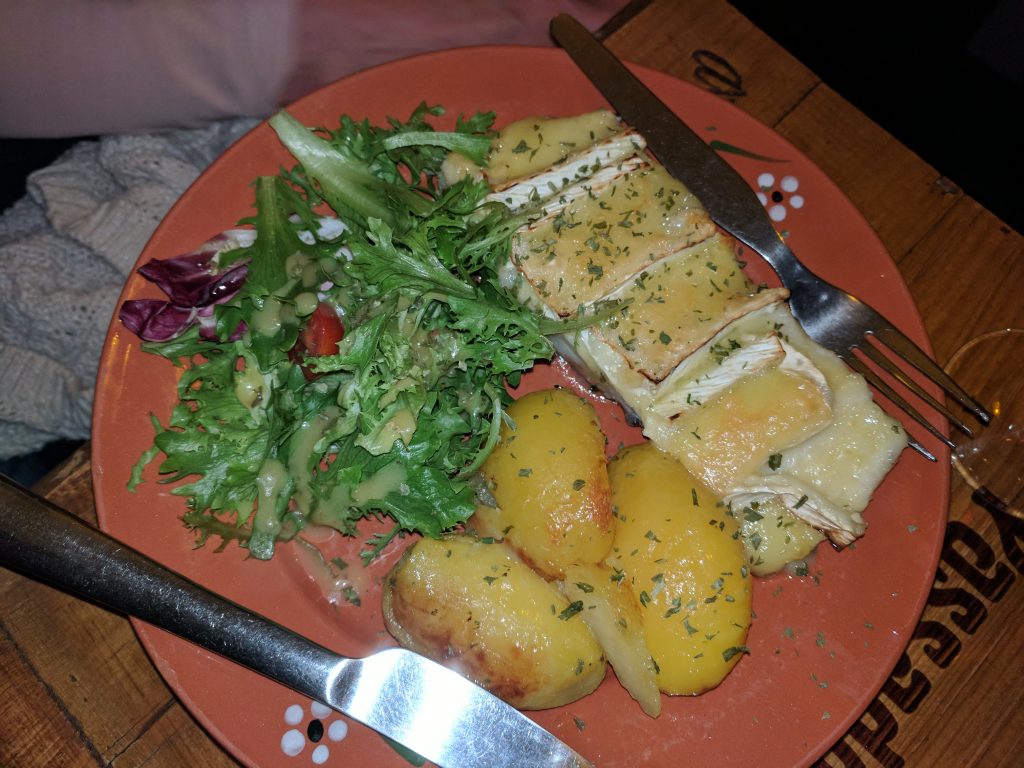 We ate several meals at Time Out Market, a trendy food hall where a dozen plus vendors feed crowds at all hours of the day.  You can get everything from fish, to steak, to Asian fusion, hamburgers, pizza, and pastries – lots of pastries!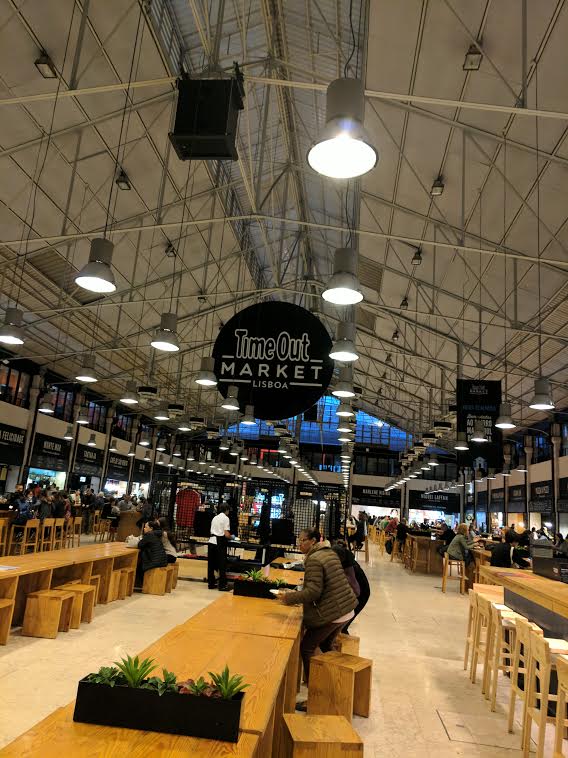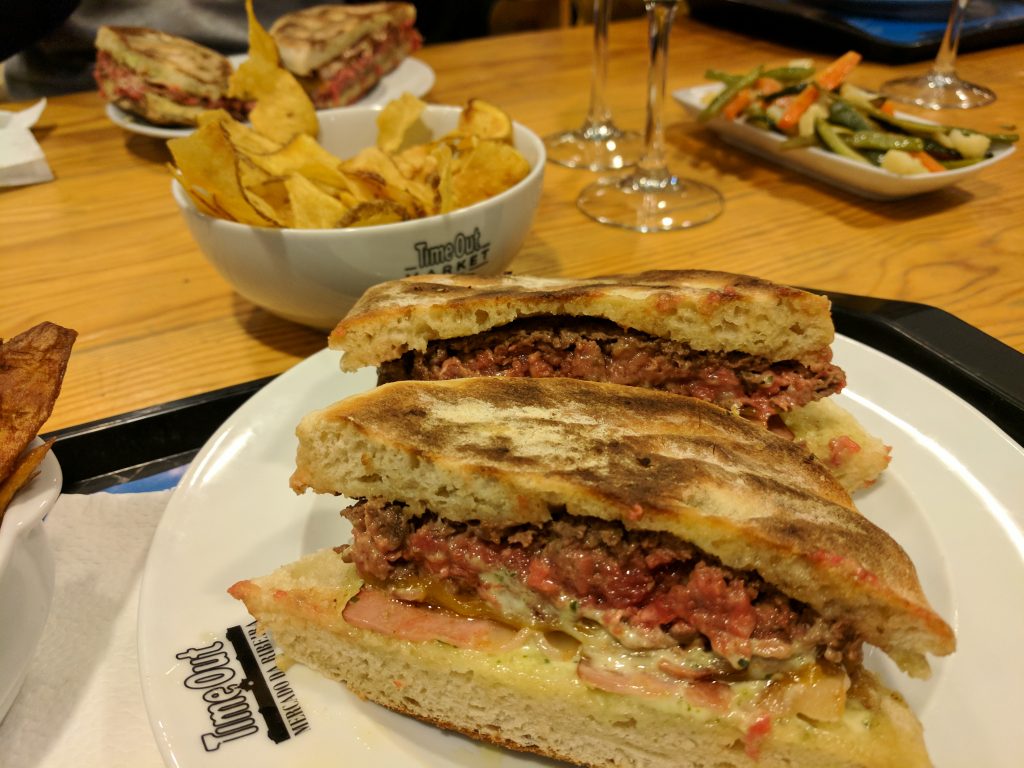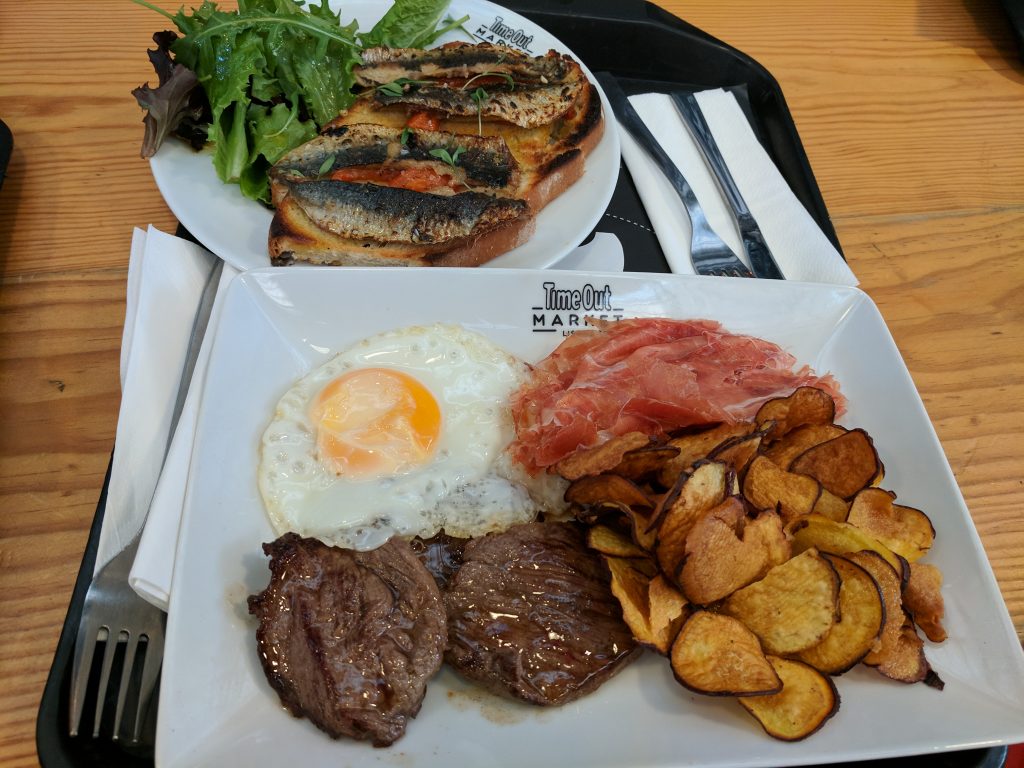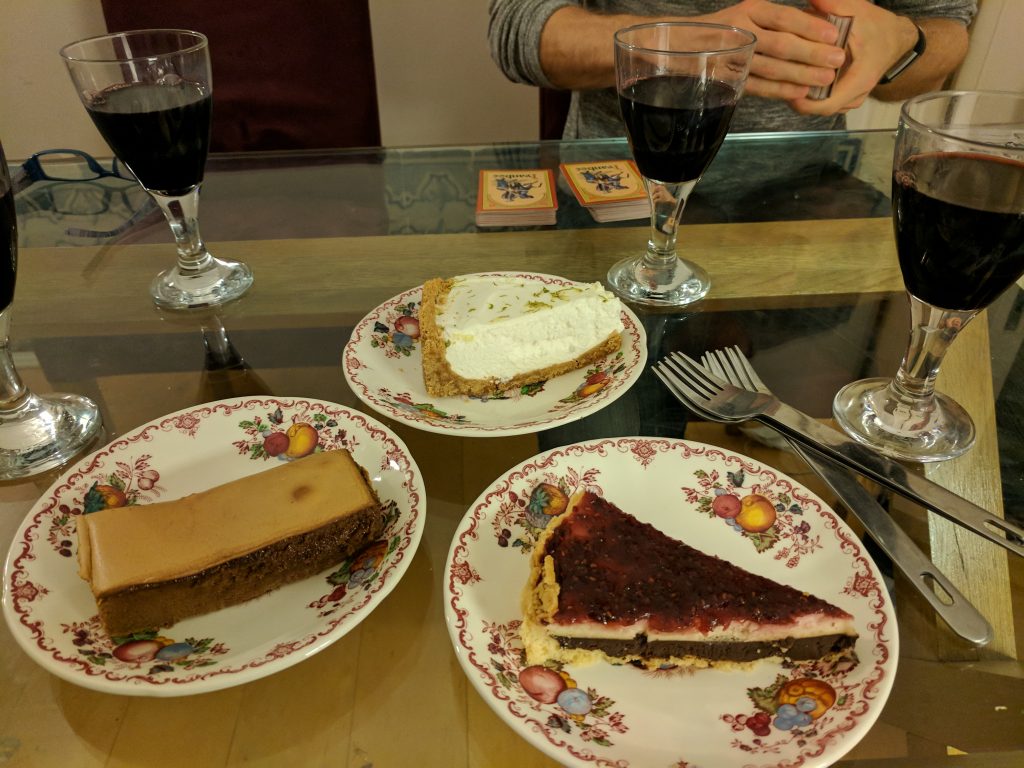 Pastéis de nata are everywhere you look in Lisbon. They were created before the 18th century by Catholic monks at the Jerónimos Monastery in Belém (where we saw the president!). At the time, convents and monasteries used large quantities of egg-whites for starching clothes, such as nuns' habits. It was common to use the leftover egg yolks to make cakes and pastries, and so these were born. Pastéis de Belém – a stones throw from the monastery – is said to have the best in the city, and attracts the crowds to prove it. These were perfectly eggy and not too sweet, with a buttery flakey crust. 
We did eat lunch before dessert, just around the corner at Enoteca de Belém. Although a bit pricey for lunch, it was a delightful meal and I highly recommend making a stop.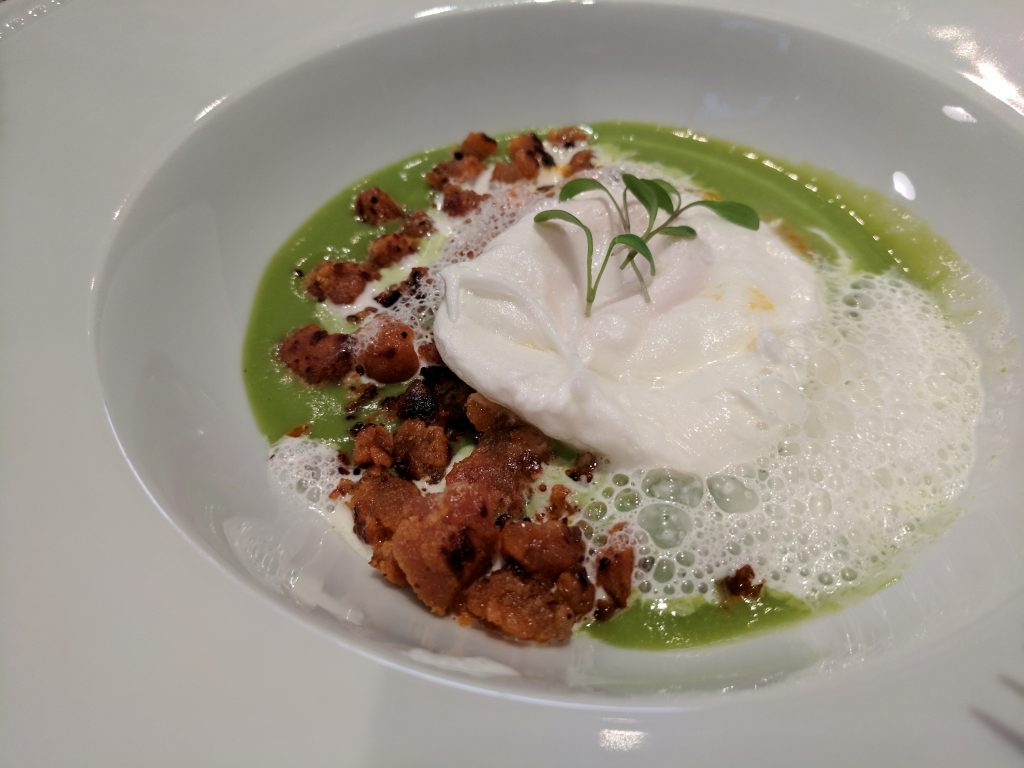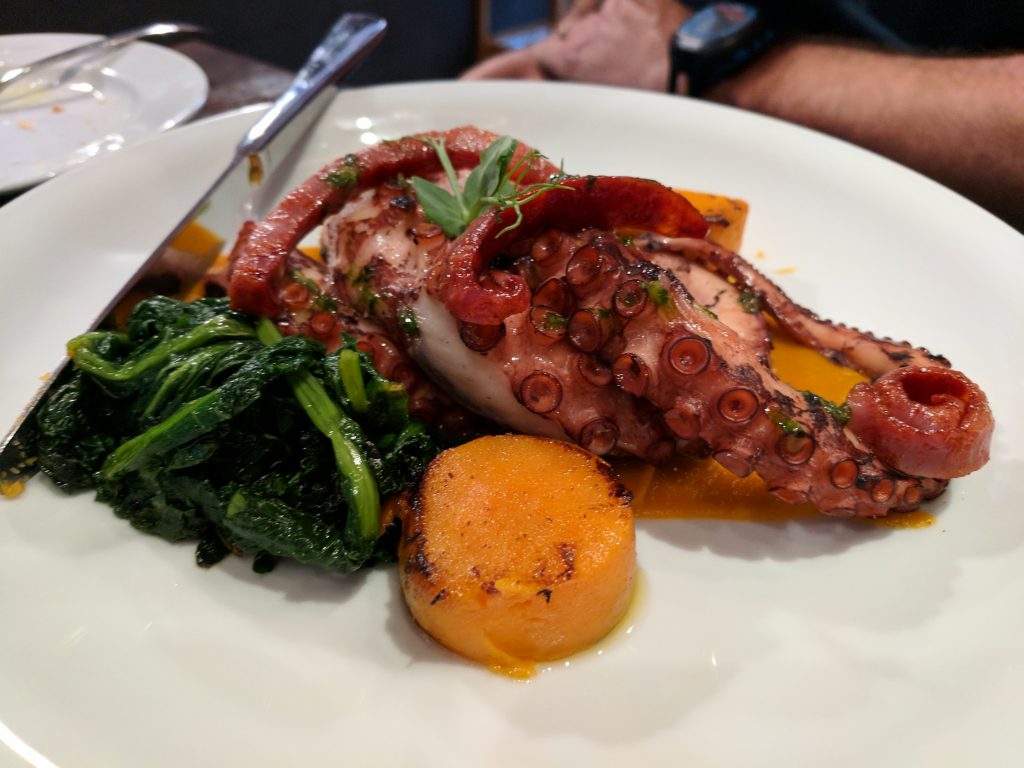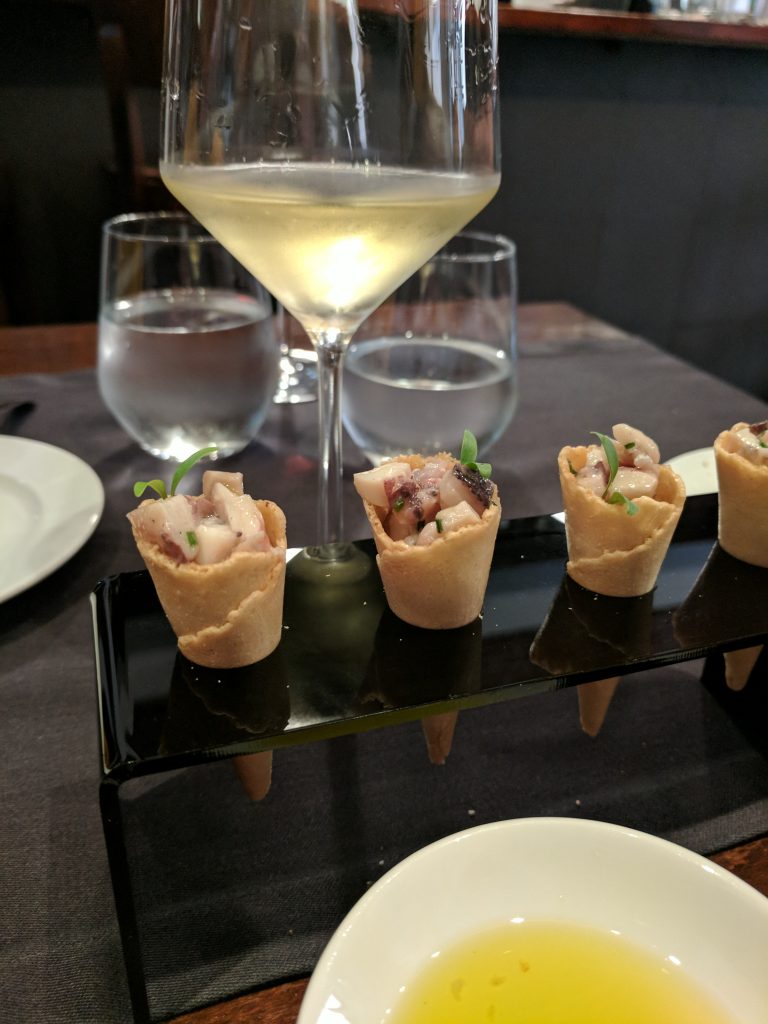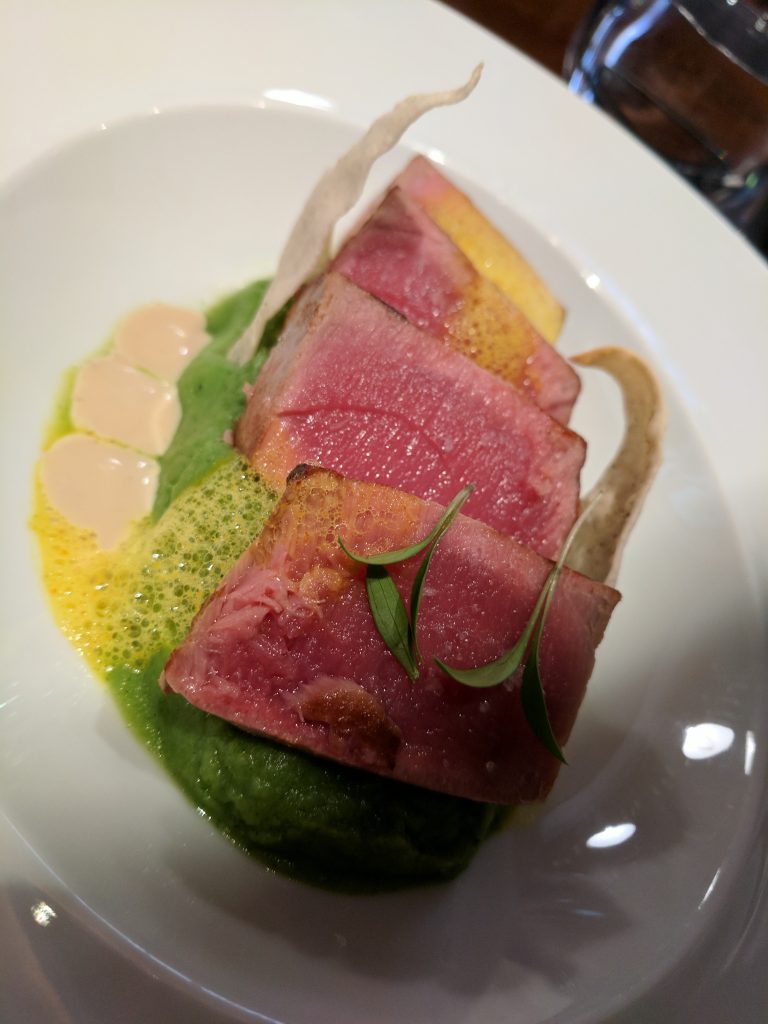 Sintra also has a few specialities of its own. Travesseiro de Sintra – translating to "pillows of Sintra" are light and airy, flakey tubular pastries, while Queijadas de Sintra are mini pies with a cheese filling.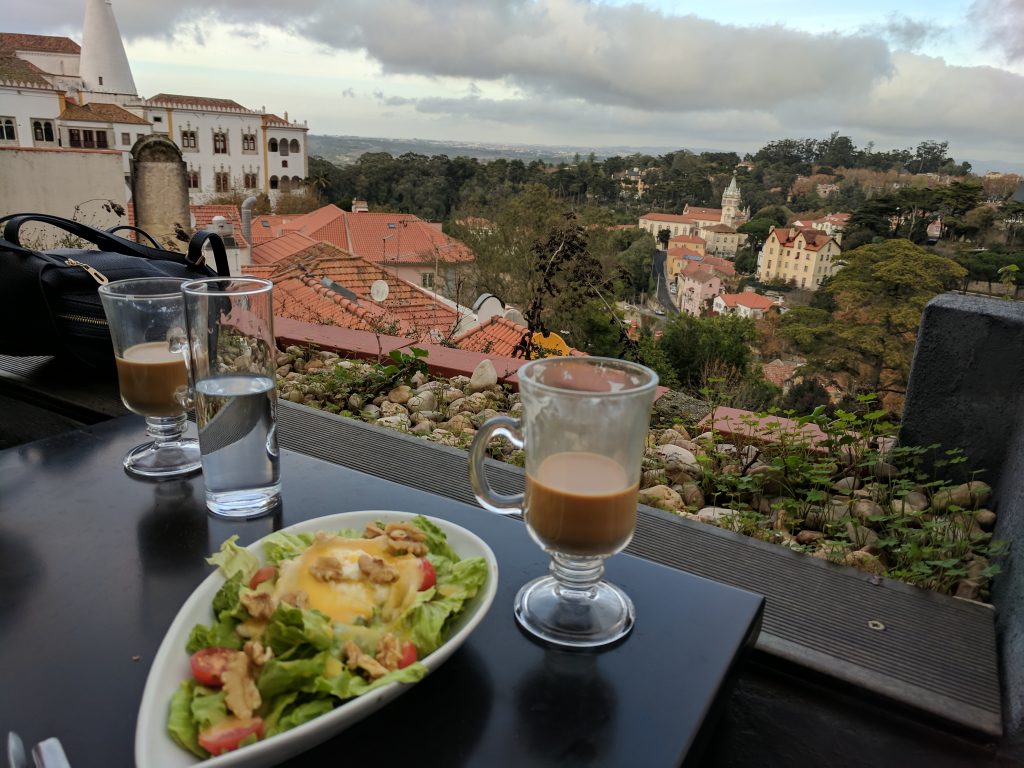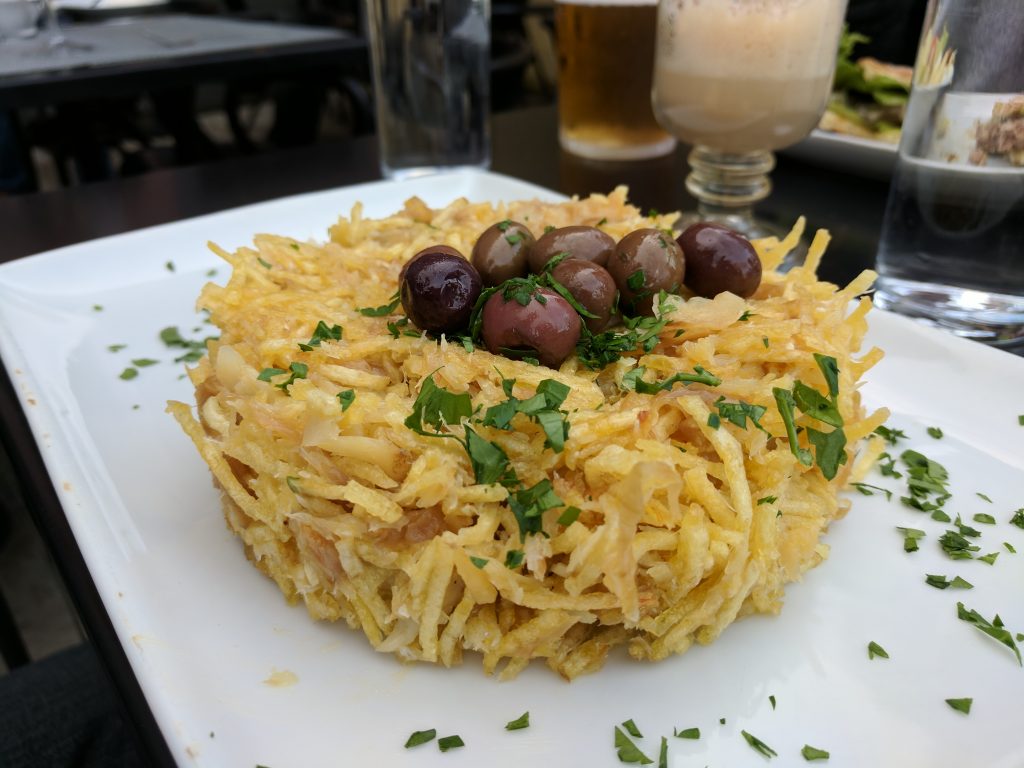 For Thanksgiving dinner, we treated ourself to the tasting menu at the Michelin starred Eleven. While at times the service left much to be desired, the dishes were creative and we left stuffed. And after I inquired whether it was custom for men to get more than women after the sommelier refilled Dad and Courtney's glasses but not ours, Kippy and I got plenty of wine.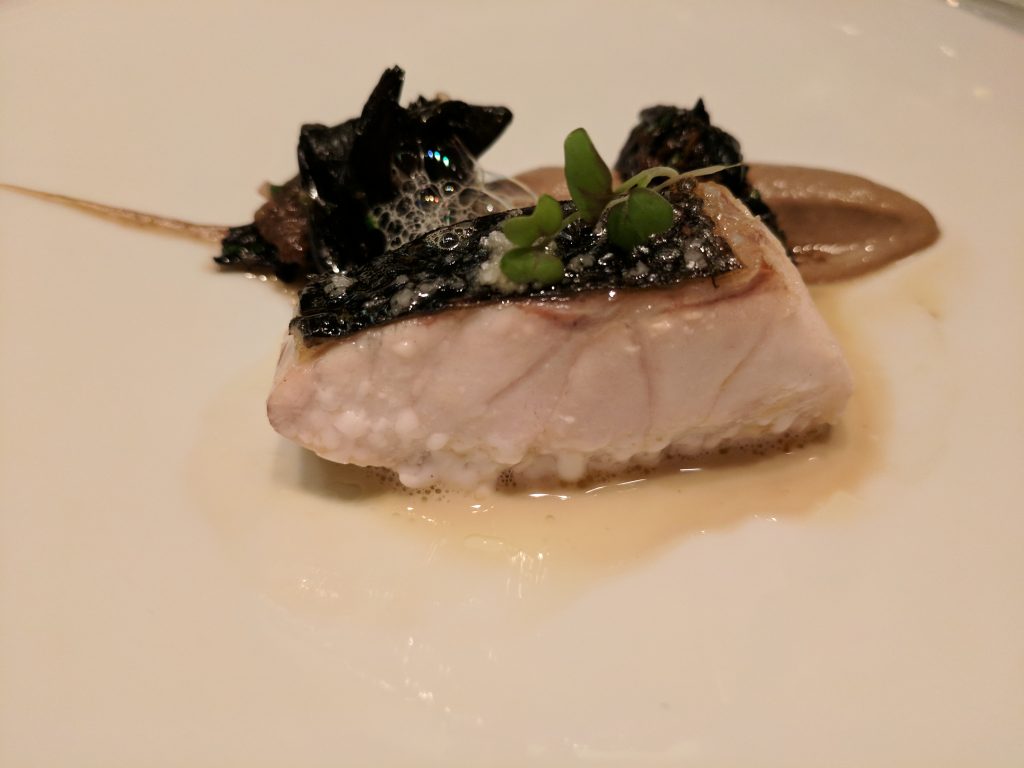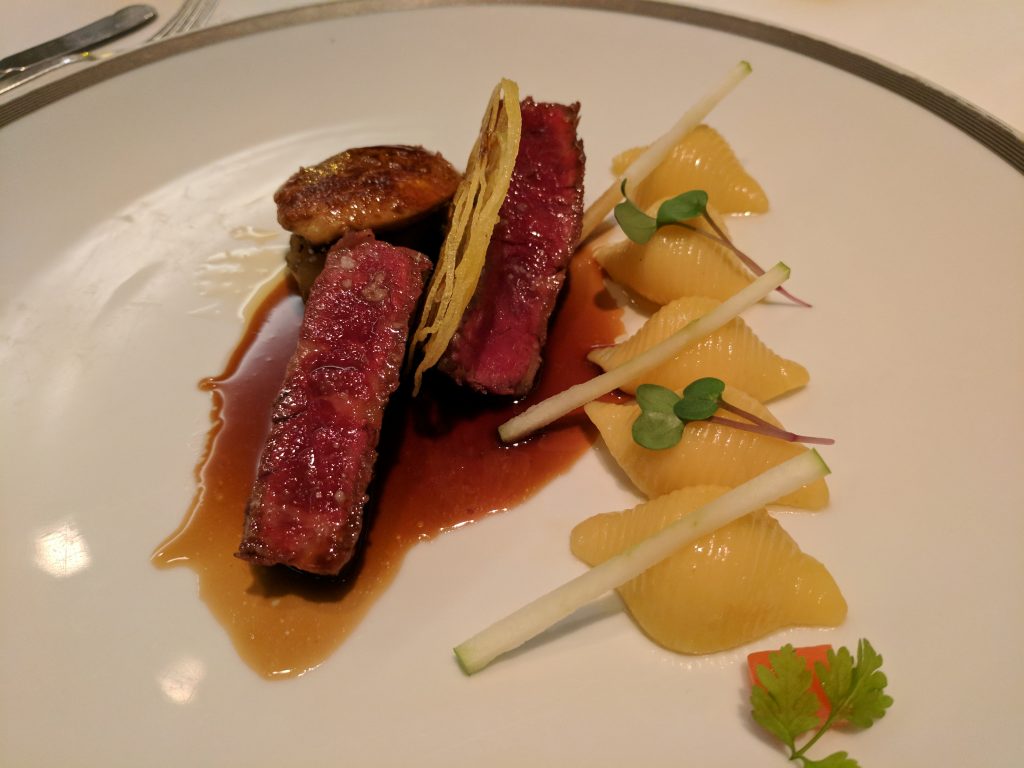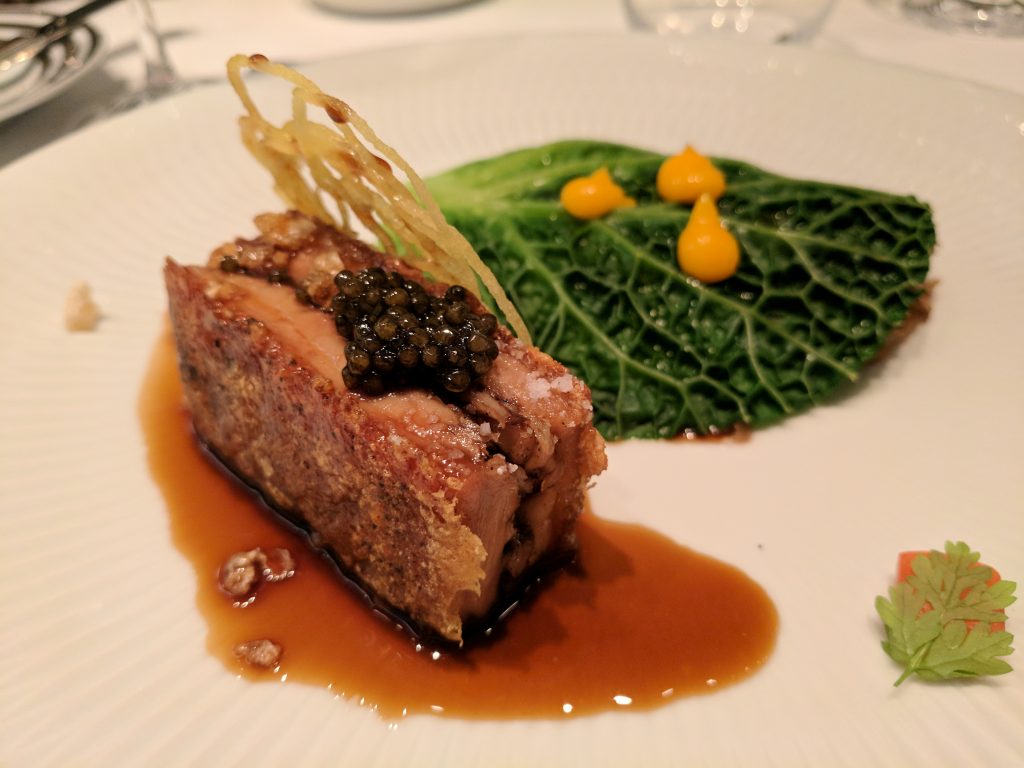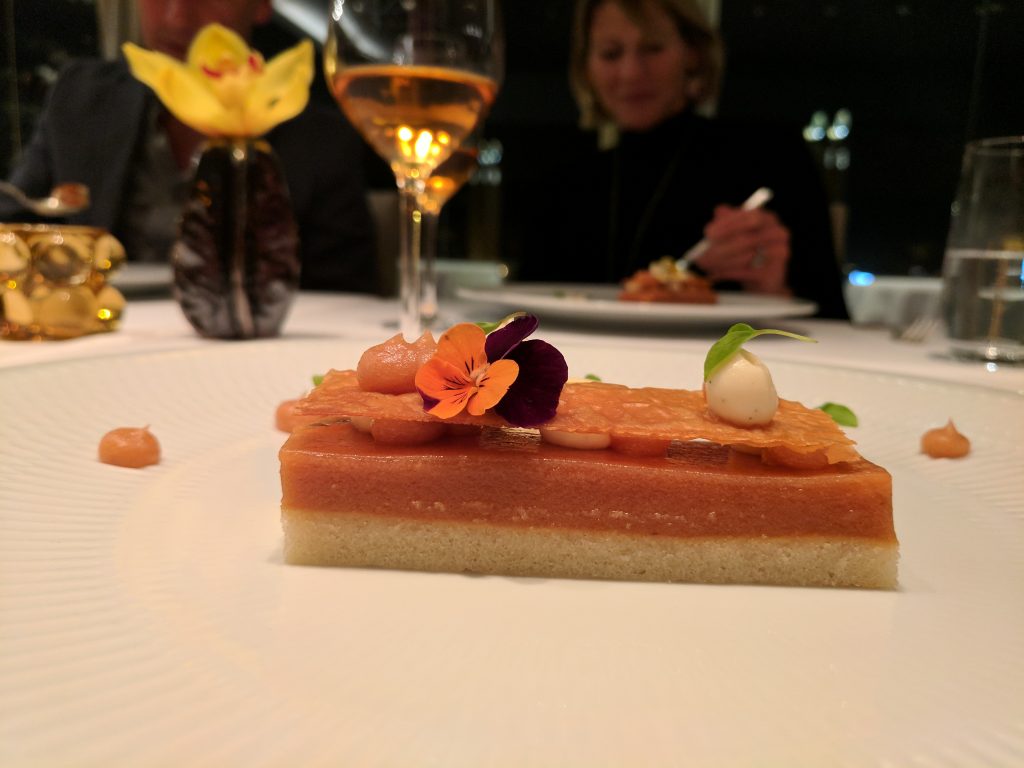 Not all our meals where that fancy. One night we had cheese, meat, and canned fish and it was equally delightful in its own way.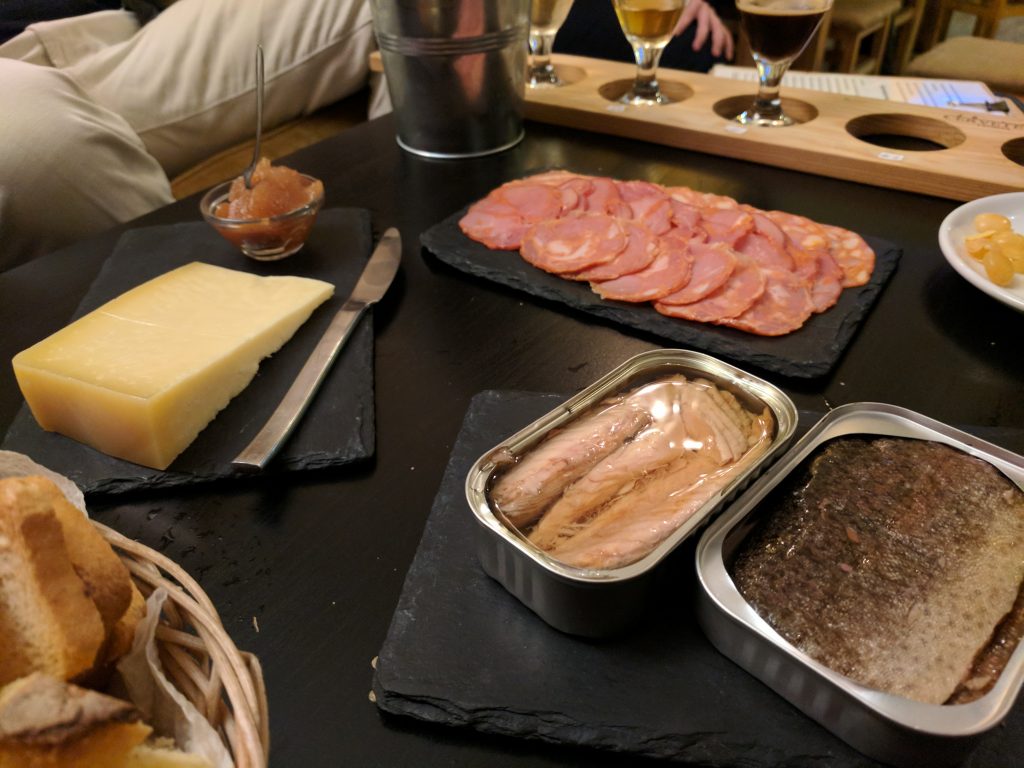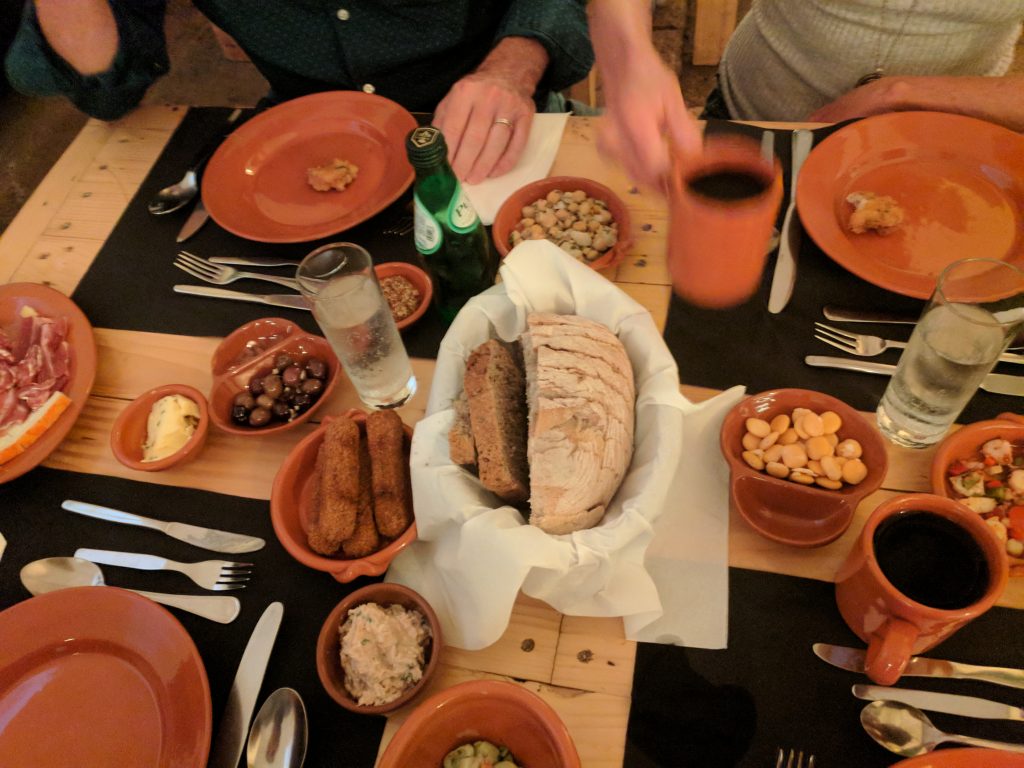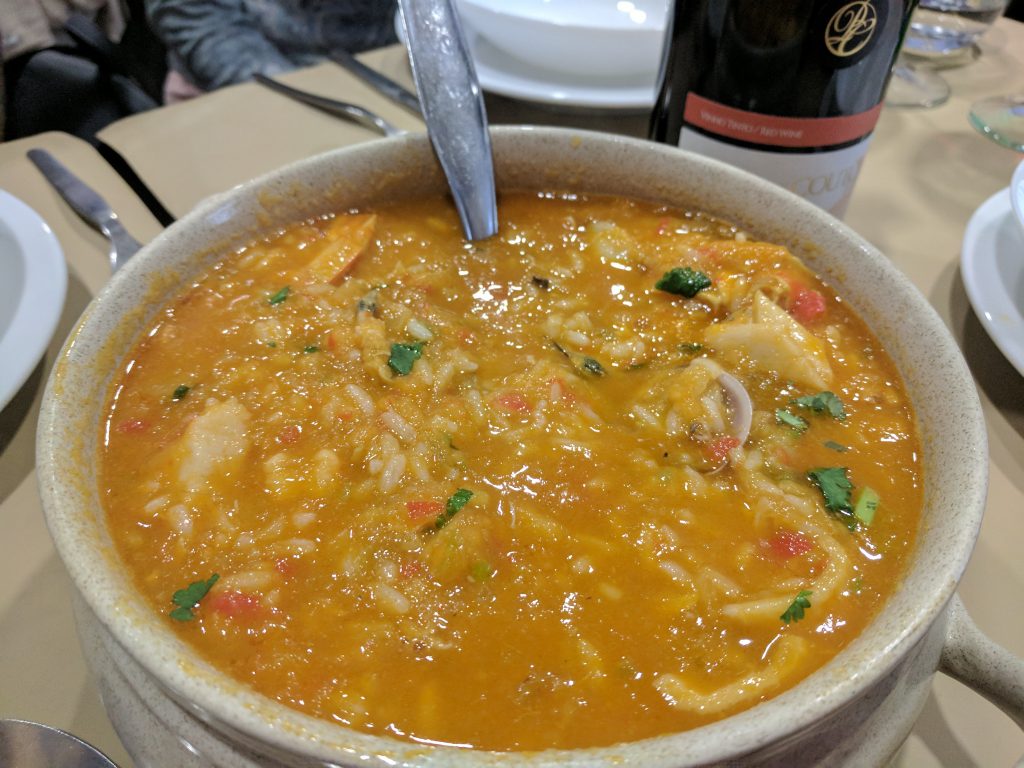 Thanks to Kippy's phone, we were able to find good lunch spots pretty much everywhere we went using Yelp. But in Cascais, we found Maritimo without the help of Yelp – drawn in only by the menu and the cute patio tables. We had three types of fabulous fresh fish, and while Dad's tuna with pesto may have been the winner – I am a huge sucker for fish served head-on. I ate the eyeball just to make Courtney squirm.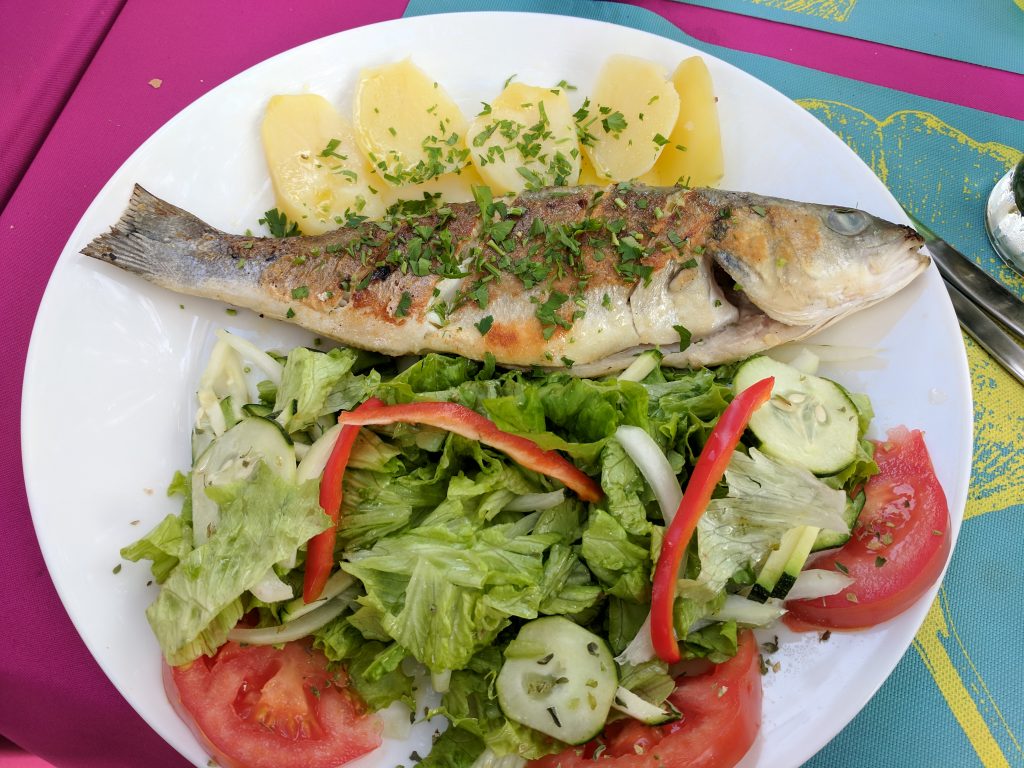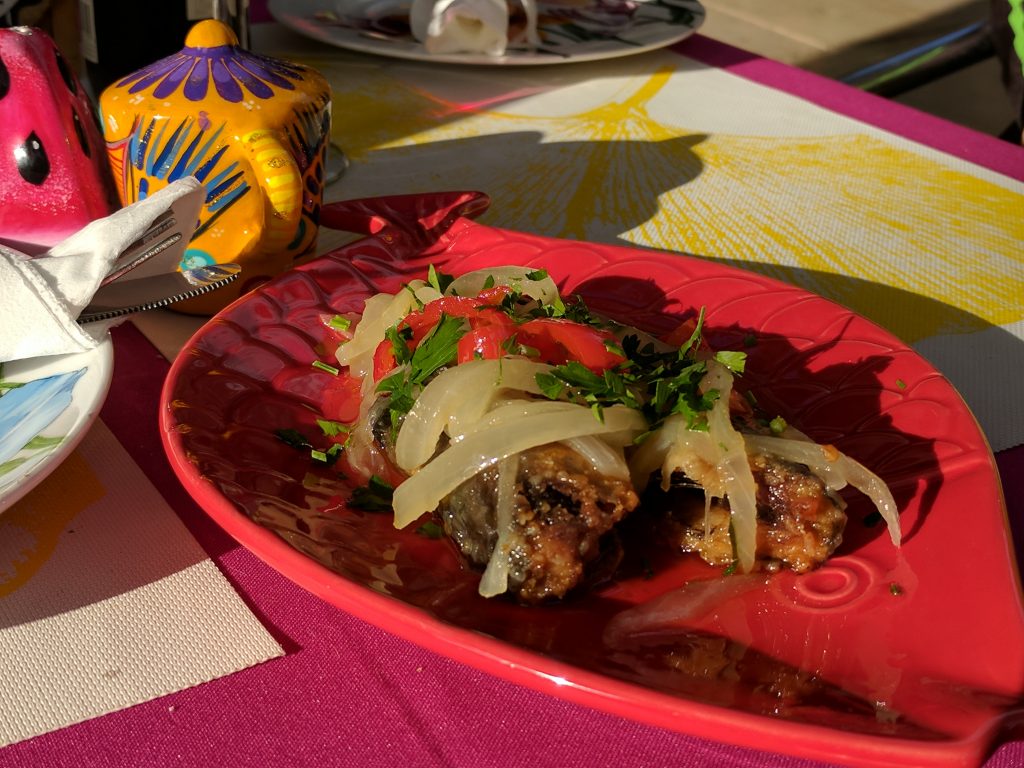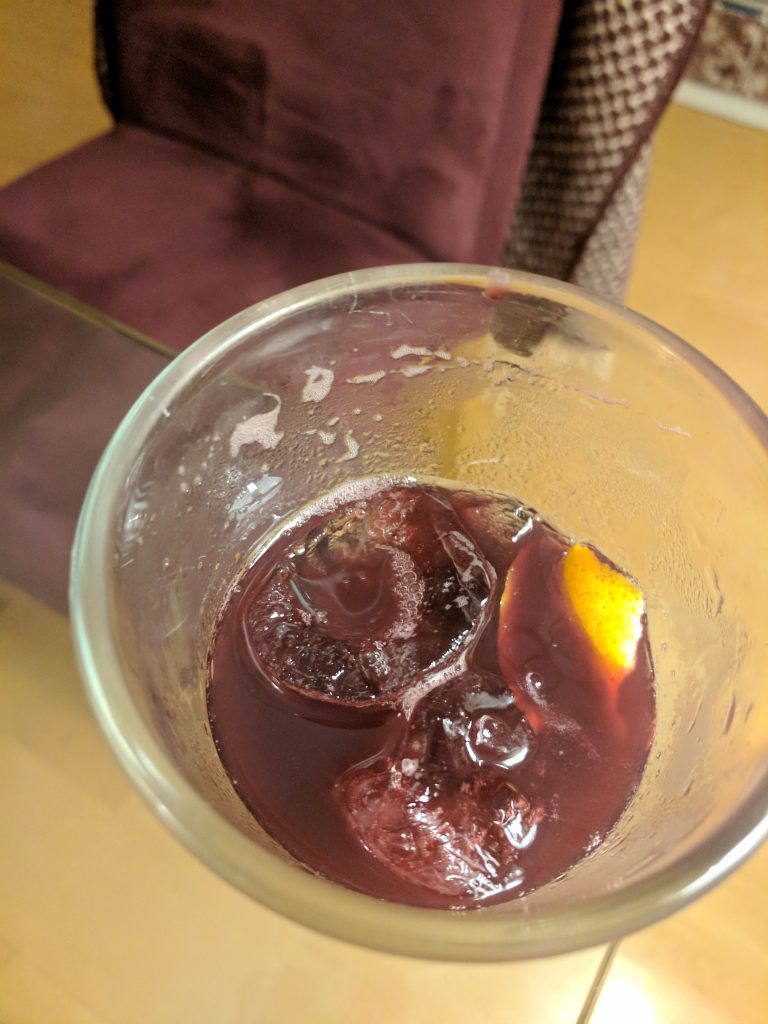 While seafood is darn near everywhere, we also found a fabulous vegetarian meal at Organi Chiado, an organic, plantbased restaurant just around the corner from where we were shopping at Ganso. This was perhaps the best veggie burger I've ever tasted.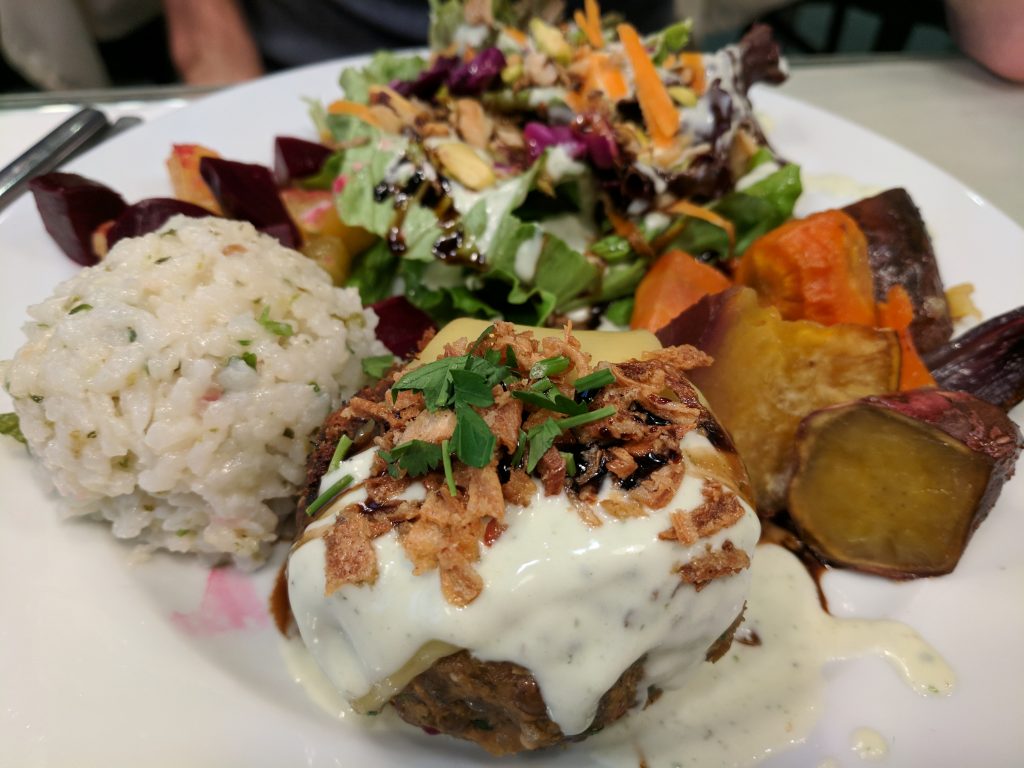 Our last meal was not Portuguese, but Peruvian! Sugundo Muelle was just up the street from our AirBnb, making it the perfect stop for one last lunch.