Whole30 Week 1 Meal Plan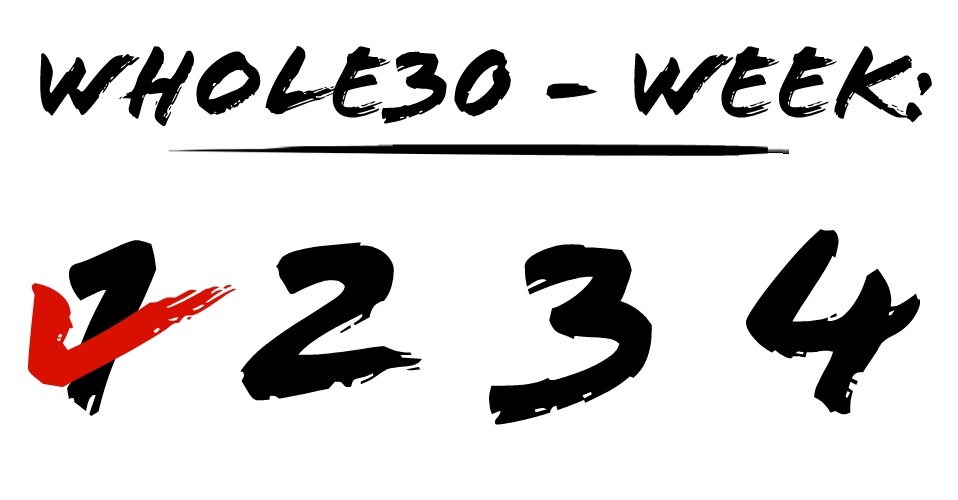 As I've said before, planning and preparation are key to a successful Whole30. My strategy is to do the major food prep on Sundays, and then work it out so I only have to prepare one meal a day and otherwise rely on leftovers. I know leftovers aren't everyone's thing, but I love them; especially when it's something you can eat in a lot of different ways, which many of these recipes are.
Here's my meal plan for week one – a combination of new recipes and some that are tried and true. I'm actually ridiculously excited to get started – and I think you'll see why when you see how delicious these meals are! And for the first time I'm not flying solo – Courtney's going to do it with me! That means the recipes below are portioned to serve two, and I get help with meal prep!
Tuesday:
Breakfast: Buffalo Chicken Egg White Muffins, Grapefruit, Avocado
Lunch: Paleo Salmon Cakes Over an Asian Style Cobb Salad
Dinner: Easy Shredded Pork Stuffed Sweet Potato, Avocado, Salad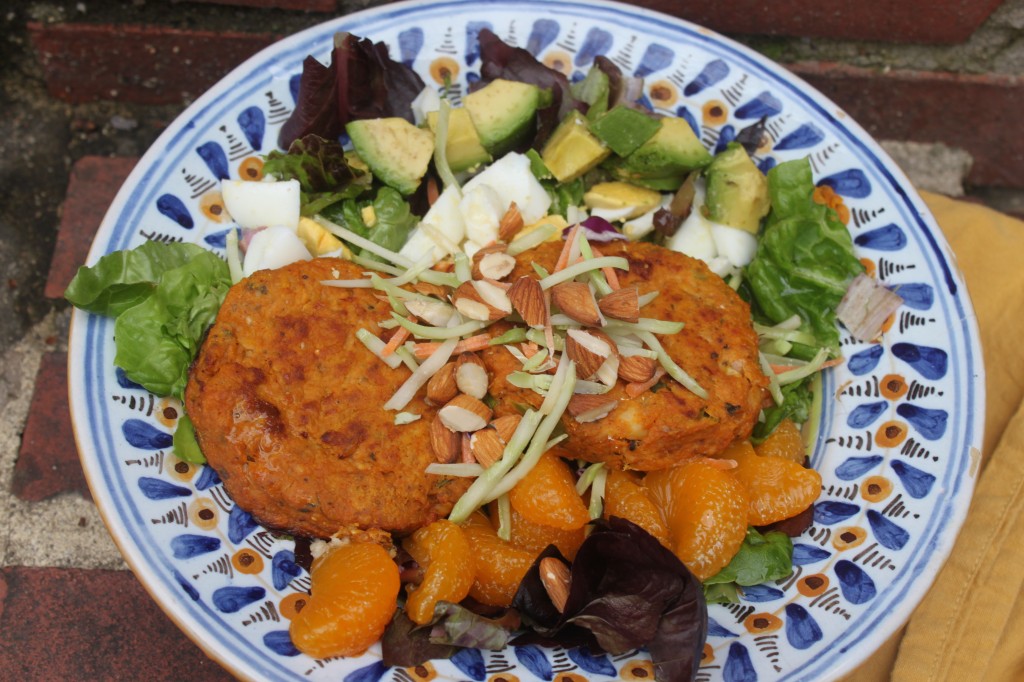 Wednesday:
Breakfast: Easy Shredded Pork, Brussels Sprouts, Fried Egg, Avocado
Lunch: eating with a colleague – probably Sweet Green, Cava or Modern Market
Dinner:  Pastelon, salad, avocado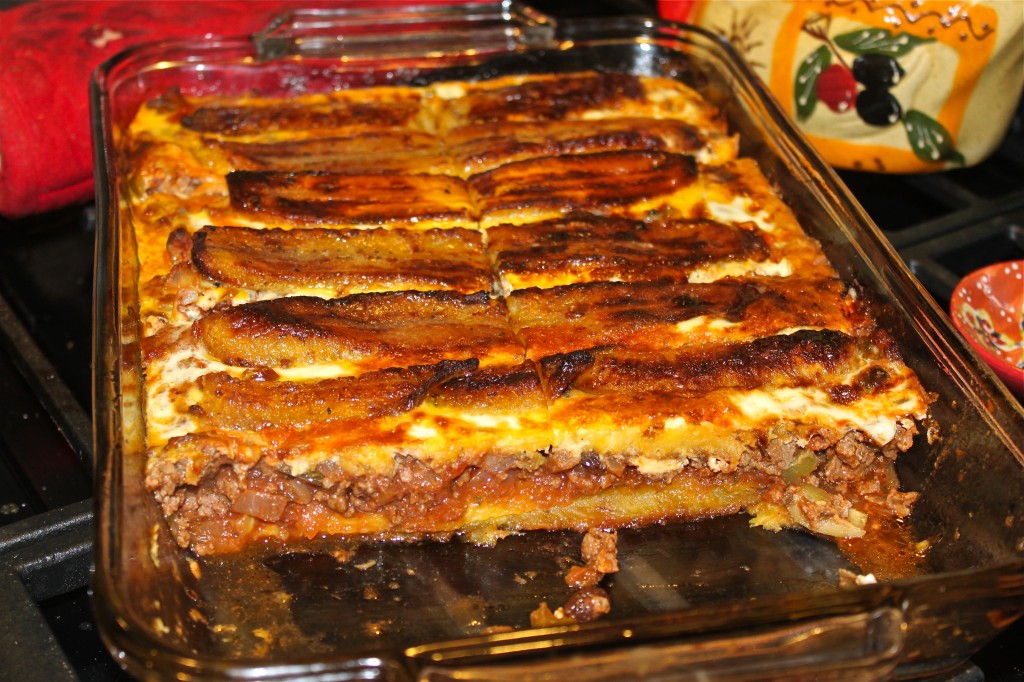 Thursday:
Breakfast: Buffalo Chicken Egg White Muffins, Brussels Sprouts, Avocado
Lunch: Pastelon, salad, avocado
Dinner: Easy Shredded Pork with Caramelized Mashed Plantains, salad, avocado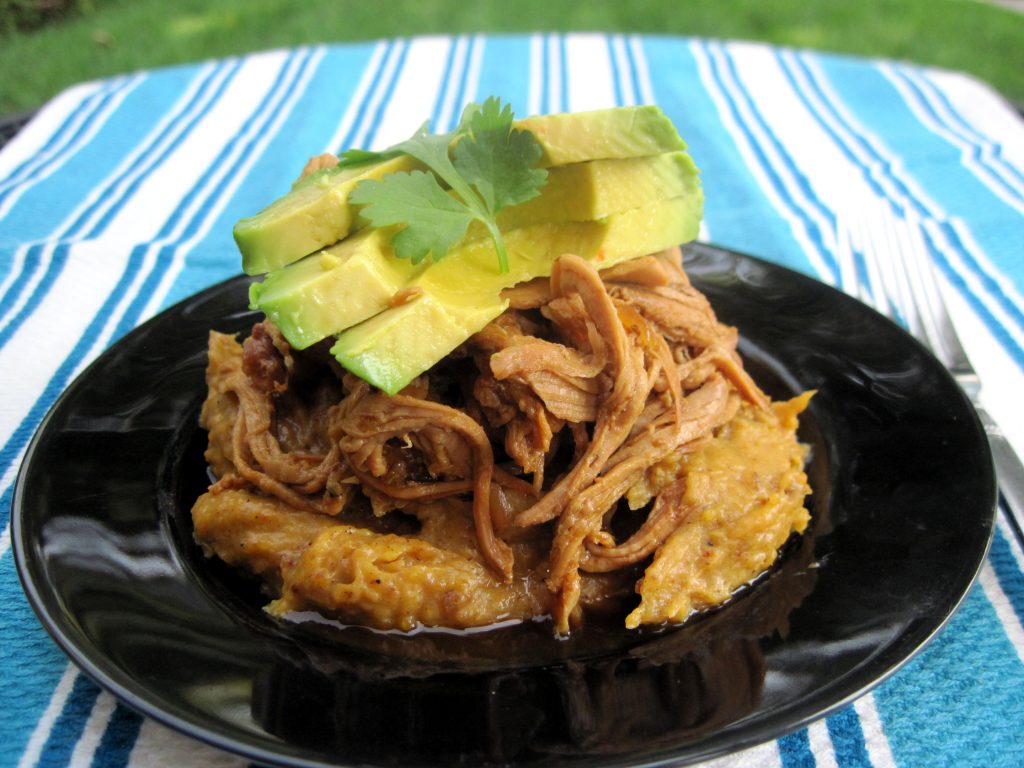 Friday:
Breakfast: Buffalo Chicken Egg White Muffins, Fresh Fruit, Avocado
Lunch: Pastelon, salad, avocado
Dinner: Steak Fajita Loaded Sweet Potatoes, salad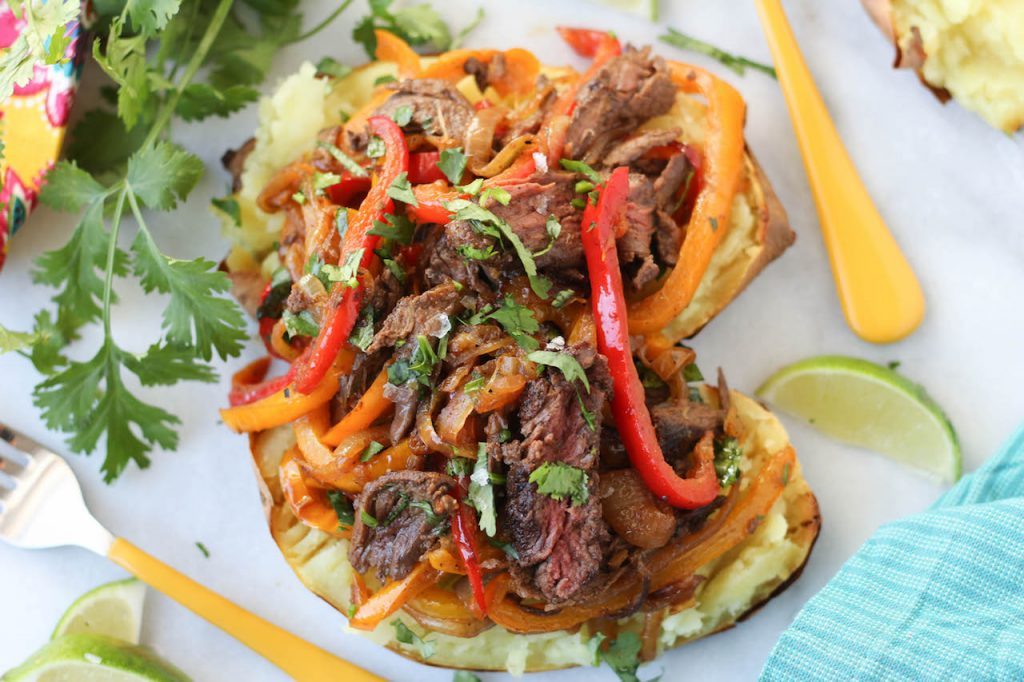 Saturday:
Breakfast: Pork & Plantain Hash
Lunch: Italian Style Egg Skillet
Dinner: Steak Fajita Loaded Sweet Potatoes, salad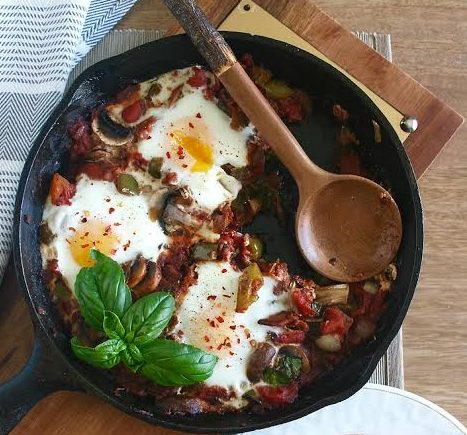 Sunday:
Breakfast: Italian Style Egg Skillet
Lunch: Pastelon, salad, avocado
Dinner: Paleo Orange Chicken