Ingredients
6 oz

unsweetened chocolate

dark cocoa powder

to dust
Directions
Knowing I wanted to make a cake for my brother's May 1st birthday, I decided to do a little bit of research into the origin of May Day.  It turns out, May Day originated in the Celtic festival of
Beltane,
 a celebration of fertility and renewal historically recognized across Scotland, Britain, and Ireland.  Huge bonfires were lit, around which people danced and feasted. The fire was thought to be a means of purification and to protect people from harm by spirits of the netherworld. Perhaps the largest and most well known Beltane Festival is put on by the
Beltane Fire Society
and takes place on Calton Hill in Edinburgh.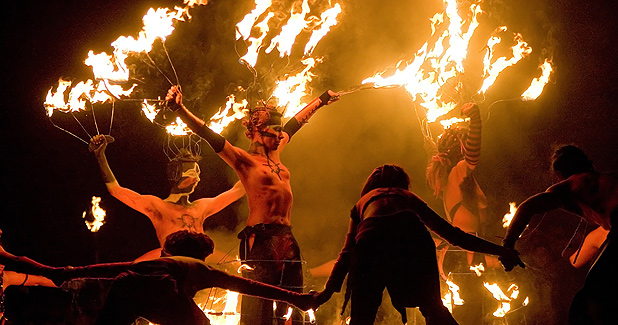 In traditional Beltane festivals, many people put out sweets to appease the fairies.  Among them was the traditional
Beltane
cake.  The Beltane cake had a scalloped edge and held a dark surprise for the person who received this blackened piece.  According to the Smithsonian magazine:
Towards the close of the entertainment, the person who officiated as master of the feast produced a large cake. It was divided into pieces and distributed to the company. There was one particular piece which whoever got was called the 

Beltane

 carline, a term of great reproach. Upon his being known, part of the company laid hold of him and made a show of putting him into the fire; but the majority interposing, he was rescued. And in some places they laid him flat on the ground, making as if they would quarter him. Afterwards, he was pelted with egg-shells, and retained the odious appellation during the whole year. And while the feast was fresh in people's memory, they affected to speak of the cailleach beal-tine as dead.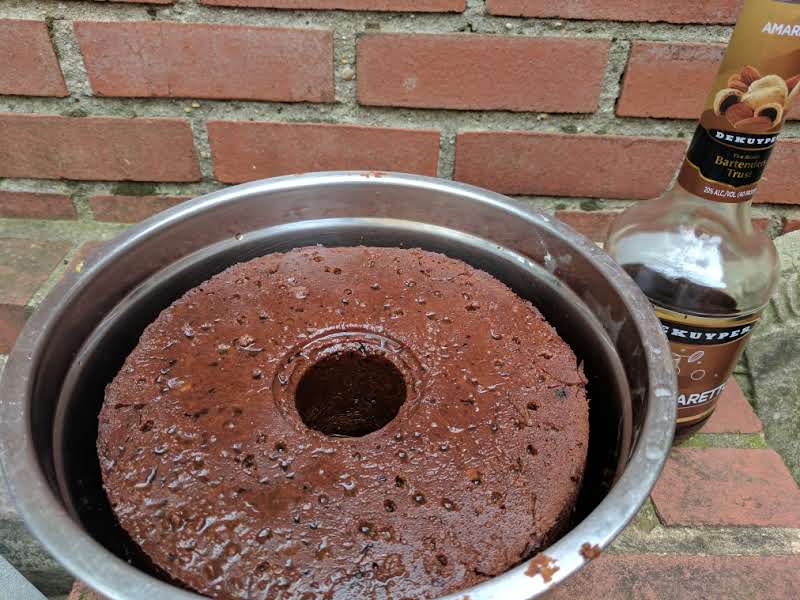 I didn't include the blackened piece, and my recipe had a much more positive take, describing the Beltane Cake as "a cake for celebrating sexuality and bringing out the sex god/goddess in everyone. It is a rich, intensely flavorful cake loaded with aphrodisiac ingredients."  Kind of an awkward dish to serve your family, come to think of it.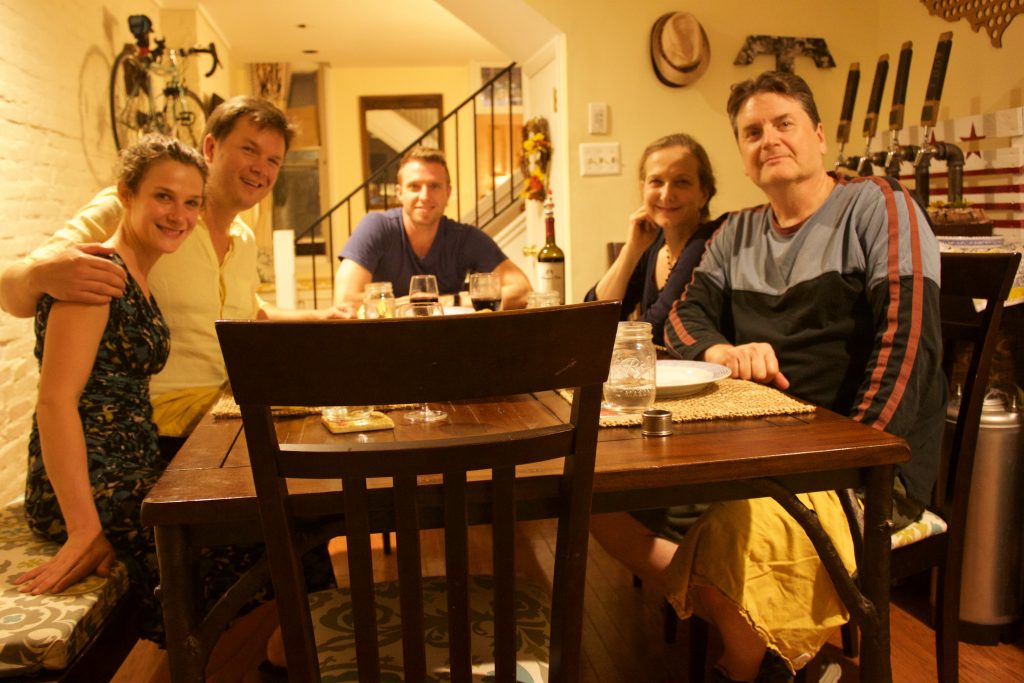 Recipe Source: Food.com
Steps
| | |
| --- | --- |
| | Preheat oven to 350 degrees F. Grease a large bundt pan. |
| | Melt chocolate in a double boiler or microwave then set aside to cool. |
| | In a small bowl mix milk, brandy, vanilla extract, and ginger. |
| | In a separate bowl, combine flour, baking powder, nutmeg, cardamom and cloves. |
| | In the bowl of a stand mixer, cream the butter. Add the brown sugar and beat until fluffy. Beat in the eggs, one at a time. |
| | When the chocolate has cooled to room temperature, mix it into the butter mixture. |
| | Alternately add the flour mixture and milk mixture to the butter mixture in small batches. |
| | Transfer battered to the greased cake pan and bake for 80-90 minutes, or until a skewer comes out clean. |
| | Let the cake cool for 20 minutes, then remove from pan. Allow the cake to cool fully, then invert it into a bowl that is just large enough to hold it, but no larger. Pierce the cake in several (10-15) places with a skewer, being careful not to go all the way through. |
| | Pour about 1/5th of the amaretto over the cake. When it has all been absorbed, add another 1/5th of the amaretto. Continue until all of the amaretto has been absorbed by the cake. This will take at least several hours. Keep the bowl covered during this time. When all of the amaretto has been absorbed, gently invert the cake onto a plate. |
| | Dust the cake with cocoa powder and powdered sugar. Cover until ready to serve. |